IA and ONE fans, rejoice! IA and ONE merchandise are now available on CDJapan! There's everything from CDs and DVDs to key chains, mugs, and t-shirts. If you're unable to go to one of IA's concert screenings or if 1st PLACE can't bring merchandise to your town, CDJapan is now your one-stop shopping destination for IA (and ONE) goods!
You can find all of the IA merchandise on CDJapan here.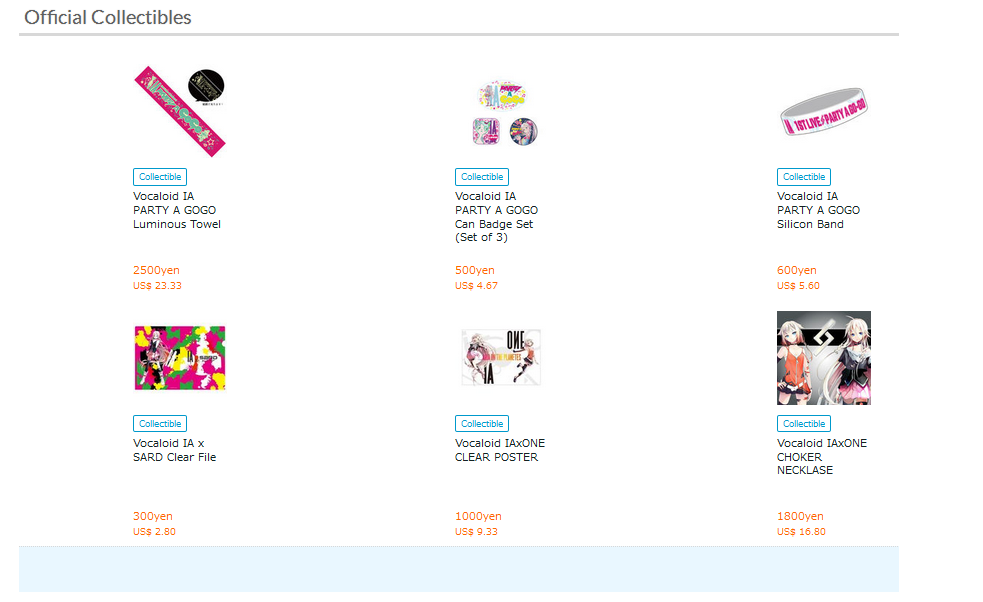 To see more merchandise from a certain category, move to the bottom of that category and hover your mouse over it. A blue bar will appear and you can click on that to go to a section with all the merchandise in that category.
IA and ONE's Choker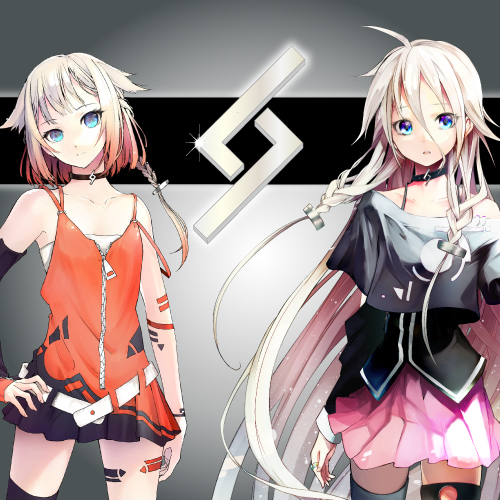 For fans unable to participate in the 1st PLACE cosplay event for IA's choker, it's available on CDJapan!
Fans can buy this item for 1,800 yen (the website does price conversions for you).
VOCALOID IAxONE Choker Necklace
---
ONE Merchandise
For ONE fans, there are some merchandise featuring her and IA, as well as several t-shirts focused on ONE.
ONE Graphic Tee
ONE Logo T-Shirt Black
ONE Logo T-Shirt White
IA and ONE Anniversary Clear File
IA and ONE Clear Poster