Previously we had announced the virtual concert of IA in Chile, we now have all the details!
IA will be present at 8 alternate times during Super JAPAN Expo, the event will take place in Santiago Chile at  Movistar Arena on the 7 and 8th of October. We invite you to go over the event schedule so that you do not miss this experience!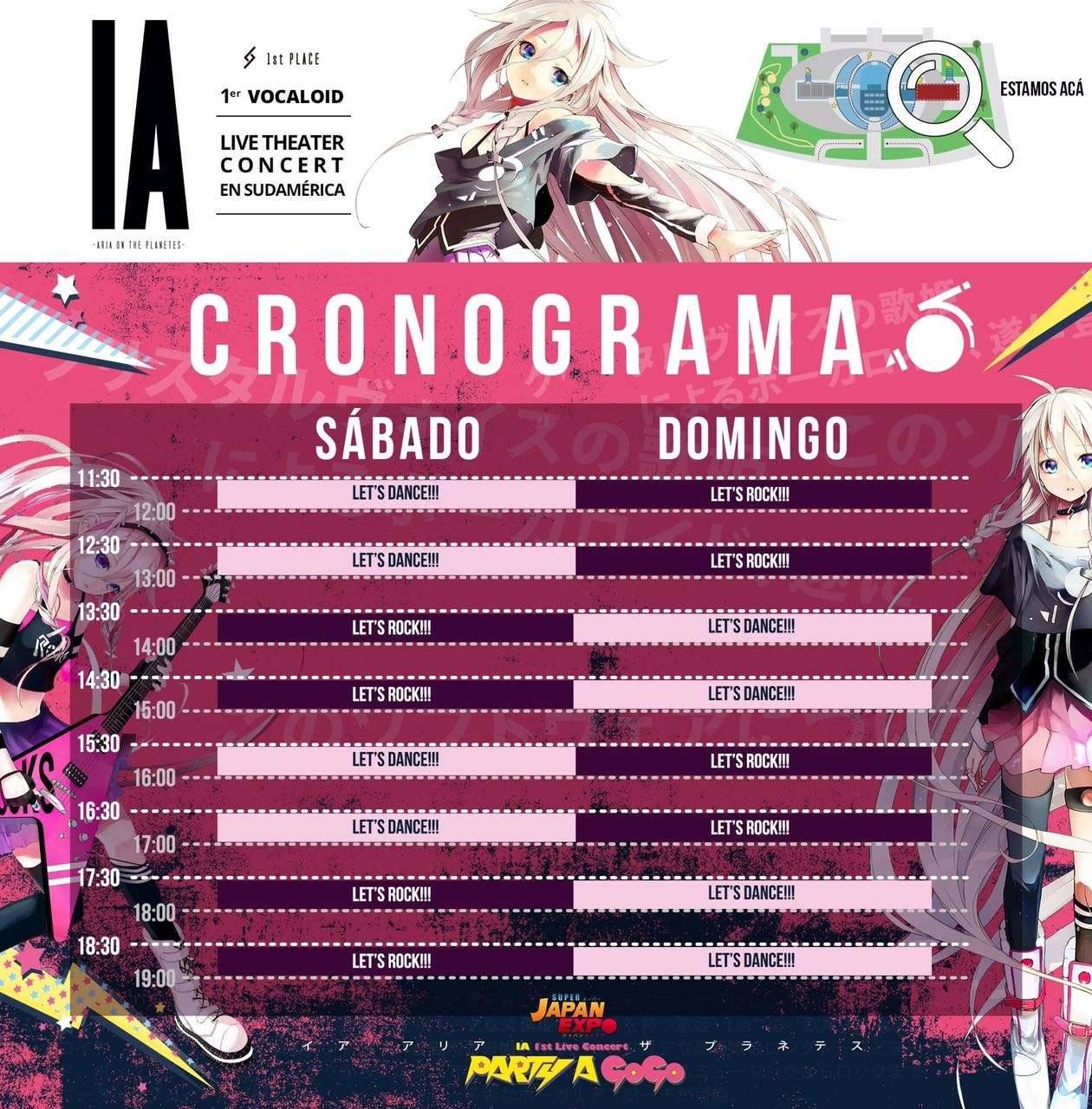 The show will consist of 2 different presentations; Let's Rock!! This will consist of important rock hits from IA. The other section will be "Lets's Dance!!!". This section will be a show featuring the best pop songs from our virtual diva, including two official dancers!
IA will also have an exclusive stand where you will be able to purchase official merchandise. If you show up at their stand cosplaying IA, you will receive an official choker as a present!
Come and experience a fun and unique experience at Super JAPAN Expo!
Tickets can be purchased through:
At the Noix Store located at the Dos Caracoles building.
In Santiago, Chile (cash only, ask NoiX Entertainment for physical availability at their store.)

Links:
Super Japan Expo's Website
Super Japan Expo's Facebook
Facebook Event Page
1st Place' Official Website
IA World Page