Note: This interview was conducted in Chinese and some meanings may be slightly different. We try our best to keep the meaning and words as close as possible to the original while also making it easy to read.

Ddickky was first introduced to the Chinese VOCALOID fandom when he uploaded his first Luo Tianyi original "染殇," while EDR started earning his fame with a series of animation videos including "我的世界" (My World). Their first collaboration was the famous 平行四界 (Quadimension) album series that begun in 2014. To this day, their name is still closely connected with the new yet well-adored Chinese VOCALOID Stardust.  
VNN had the opportunity to conduct an interview with these two great producers and talk about what VOCALOID meant to them.
Ddickky first acknowledged the existence of VOCALOID through an online article about "vocal synthesizers." He was interested by it but only started trying out VOCALOID when he was influenced by Japanese VOCALOID songs.
"I started to take interest in VOCALOID after hearing songs from supercell and doriko," said Ddickky.
He learned to play several music instruments when he was young and always wanted to compose his own music, therefore VOCALOID became his opportunity. However, since he was not capable of doing Japanese, he only started to make his own music after the release of the first Chinese VOCALOID "Luo Tianyi."
"I wrote my first song for Tianyi. Even to this day, most of my songs are written using her and you can definitely feel my love for her in my music."
Starting from "染殇," Ddickky continued to make more songs for Tianyi, and delivering warm and positive vibes through his music.
"逐梦之翼" by Ddickky. Lyrics of the song "Flower will bloom one day if you never stop sowing everyday," showing his hope and expectations for the future.
As for Stardust, Ddickky had a different point of view on her.
"I loved Stardust too, but she had a different meaning to me. I can only be a producer for Tianyi but I can do more for Stardust, helping the other creators and perhaps bring improvements to the whole creative environment."
His love for Stardust had been declared on his Bilibili's account description saying, "I told you that my girl Stardust is so cute (´▽`)~."
EDR had the same adoration for Stardust. When we asked him about how he felt about Stardust, this low-profile animator answered us with a straight face, "Stardust is like my own daughter. I really like her." His Weibo profile also states, "Stardust is my daughter."
The passion towards their work and objectives of creation was probably the reason for people being moved and attracted by their work.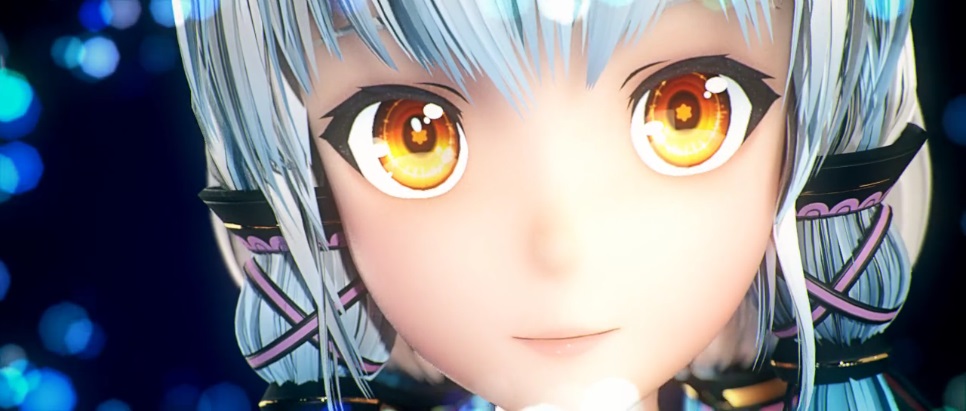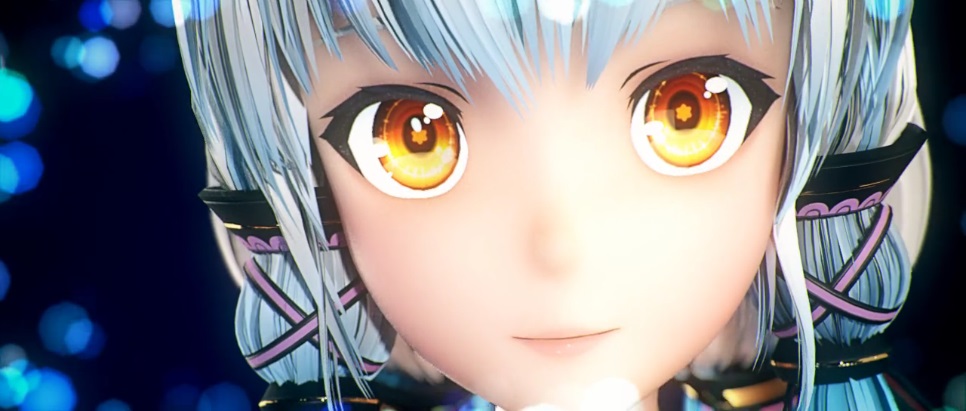 The "Stardust" project was first announced in May 2015, but Ddickky told us they had actually planned the project much earlier than this and it was confirmed by early 2015. They definitely worked efficiently judging from Stardust's final release date.
One of the main purposes of this interview was to deliver our love for Stardust to international fans, and both creators are very pleased with such a reaction. Ddickky mentioned the production crew had paid attention to the reaction of the overseas fandom since her release, hoping the creators from China could deliver the Chinese culture to international fans through Stardust. They always had plans to promote Stardust internationally, and since her voice provider Chalili actually lives abroad, it was big advantage for Stardust too.
VNN had written about Stardust's 1/8 figurine selling on international platforms, therefore we asked if they have plans to bring more Stardust merchandise to our international stores. 
Ddickky gave us something to look forward to: "For now, getting other merchandise on international platforms is not easy. We are still a small team and have too many things to look after at the moment, but we will sell overseas once we find business partners."
Seems like there is still a chance for international fans! With patience, lets hope that Stardust will expand her market to a broader world and we might finally be able to get her goods through easier means.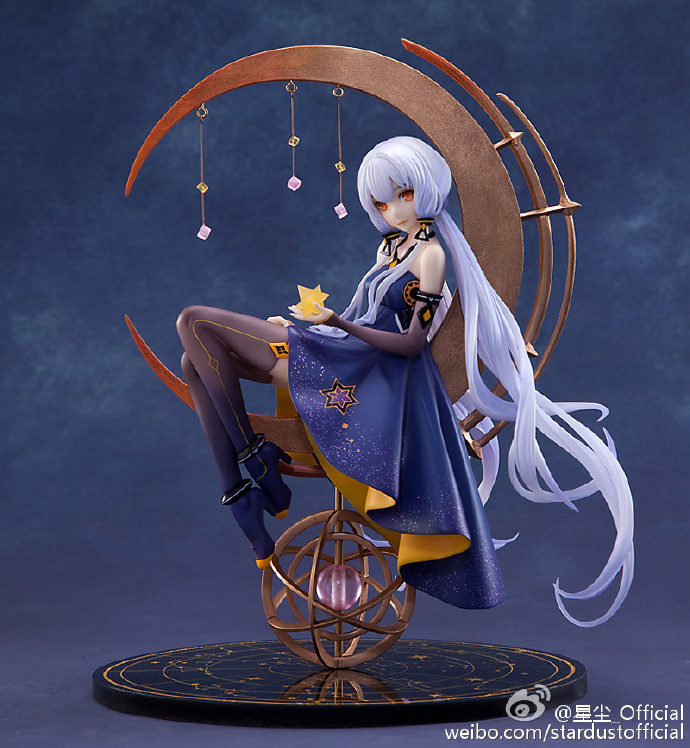 Since we were talking about Stardust's future plans, we asked some development questions, such as:
Since Chalili is quite known for her English and Japanese covers as an utaite, will Stardust have a chance to become a bilingual voice bank in the future? Ddickky expressed his reservation on this question, only saying, "It's possible."
In 2016, IA and Hatsune Miku both held a live concert in China, and Luo Tianyi's concert has also been confirmed in June of 2017. Fans are eager to know more about the "Stardust Concert" that has been planned for a while. The company used to tease us about the concert plans, and we took this chance to ask about the progress of the concert and if they plan to include fan engagements in the process.
Ddickky's answer gave us quite an excitement: "We will try our best to make it happen for the rest of the year in 2017. We haven't thought about how to let fans engage in the event, so do come to us if you have any good ideas."
And when we mentioned Quadimension's album series, they assured us that they will continue to make more albums and merchandises for the series.
"We aren't particularly concerned about the market when we decide to make something, but it's usually one of our staff who thinks 'Oh, this is a good idea,' and we want a Stardust version and so this is how we make merchandise. We always do our best to make new merchandise and the development of more Stardust merch is one of the important keys in the Stardust project."
The平行四界 (Quadimension) album series is a milestone for Ddickky and EDR.
Aside from that, we also asked about the progress on the Stardust plushie that they have been teasing on their Weibo.
"The plushie is actually under the sampling stage. We made a few samples here and there so it fits our standards then you can consider it a work in progress. We gave AIMON permission to make this plushie for us, but we will only consider to sell it when it reaches our standards."
"Ugly-cute is cute too," EDR joked.
Quadimension's latest album 南北极星EP Vol.1 stands out quite a bit from their previous work. Unlike the other albums which usually include various genres, 南北极星EP Vol.1 uses the "idol" genre, and this is also their first attempt to do such a genre throughout the whole album. They told us that they planned an "idol-genre" EP since the early days and there are quite a few producers in Quadimension who are fond of idol groups. Now they have finally made it.
Quadimension's album series has never disappointed us with its high-quality production since 2014. We hope that their future work will continue to bring more surprises to the fans.
An "idol-style" album had been a dream for Quadimension's team, so 南北极星EP Vol.1 is a dream come true for them.
At the end of the interview, we let them talk about their views toward Stardust and their expectations of the VOCALOID creative environment.
"Every VOCALOID has uniqueness in their design and voice, and we don't think they can be judged as good or bad but it depends on personal favourites. We (Quadimension staff) like Stardust's voice and design, of course."
Ddickky expressed that he hopes to do something meaningful and positive through Stardust. Their transformation from producers to an official staff of a VOCALOID also provided them a different perspective.
"Since 2015, the word "二次元" ("second-dimension," also the common name for the ACG fandom in Chinese) had made its way into the public's eye. Creators are getting higher pay and it is a good thing, but it also brings concerns. Compared to the profits made in mobile games and music, albums can't really give the same rate of payment to creators, and yet this is the base for virtual singers. Facing talent outflow will be a problem for the future.
I think there is a talent shortage between generations of creators. Most of the earliest producers are leaving school and starting to work, which means less time for them to produce new creations. Not many people will choose this as their career, so it is difficult to have good creators who stay. We hope our fans can develop their interest too."
EDR is also hoping for a better creative environment for the creators. "Nowadays, people pay less attention to the newcomers, and this doesn't help as it doesn't encourage new creators in making more work. I hope people will show more respect to all creators. Leave your opinions to yourself whether you like it or not, and do not make comparisons since it's all about personal favourites."
Whether it's Stardust or other VOCALOIDs, there are always things to learn whether you are a "famous producer" or a "newcomer." This love and passion towards our favourite virtual singer is what keeps the fandom alive. I am going to finish this article with the lyrics from Stardust's demo"星愿StarWish," using the words from this song to encourage more creators to contribute to the fandom and their favourite VOCALOID.
只是在 不经意间看了你一眼 我已无法忘却
I cannot forget you since the thoughtless glance
你如此特别 如此与众不同 是那样的耀眼
You are bright and unique, the one and only
如果你 愿意用 我的声音唱出你心中的 那些只属于你的语言
If you're willing, sing those words of yours through my voice
将这美好的瞬间化作永远
And make this beautiful moment into eternity
我的 世界全由你谱写
My world will be tailored by you
— "星愿 Starwish" by Ddickky feat. Stardust
Thanks once again to Ddickky and EDR. Stay tuned because there will be more interviews on VNN soon!