As a part of the "B3 Biennial of the Moving Image", they featured a Hatsune Miku documentary called "THE WORLD IS MINE" by the film producer Ann Oren.
The documentary is about Hatsune Miku and her fans and was shown in the "Cinema" at Frankfurt am Main on November 30th, 2017.
I couldn't let this opportunity slip, since this screening happened in the presence of the directress! Arriving in Frankfurt am Main by train, I had some trouble finding the small yet classy cinema but, luckily, I made it in time. I even had some time to get a drink as a refreshment.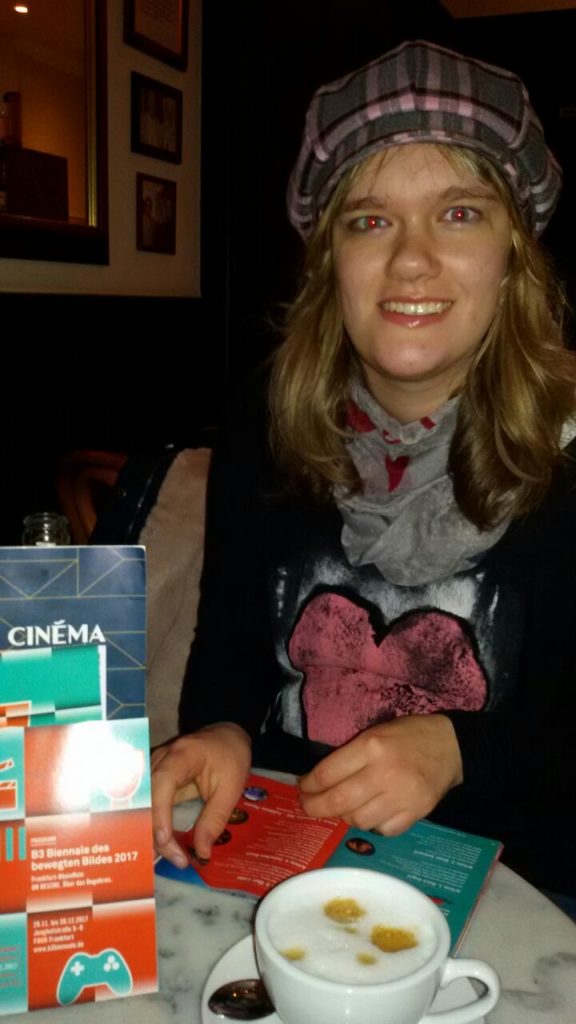 I was very excited when the show finally started. During the screening, I was able to take a few shots, which hopefully give you an impression of the documentary.
The producer, Ann Oren, who dons a Miku cosplay herself to portray the movie's main character, guides the viewer in a suggestively creative way through a seemingly happenstance, tangled succession of experiences in Tokyo's otaku subculture. The movie seemed more and more like a dream made of pictures and scenes in which reality and fantasy became hard to tell apart. This was supported by quotes and excerpts of lyrics from songs featuring Miku, such as the "Disappearance of Hatsune Miku -DEAD END-".
Ann Oren attended concerts of the virtual pop diva and came to know many other Miku fans, who could not be any more different. The movie took the spectator on a journey to many different places in Tokyo and to many interesting people, who were united by one thing: their passion for Hatsune Miku, be it cosplayer, music producer, hobby concert organiser, employee of a cosplay workshop etc. Oren was able to convey the impressions and air of euphoria and curiosity slowly turning into solitude and lovesickness. To me, the documentary was very touching and authentic.
Should the pictures above not do it for you, you can watch this trailer for the documentary on Vimeo.
After the documentary, there was a Q&A session with the producer, Ann Oren.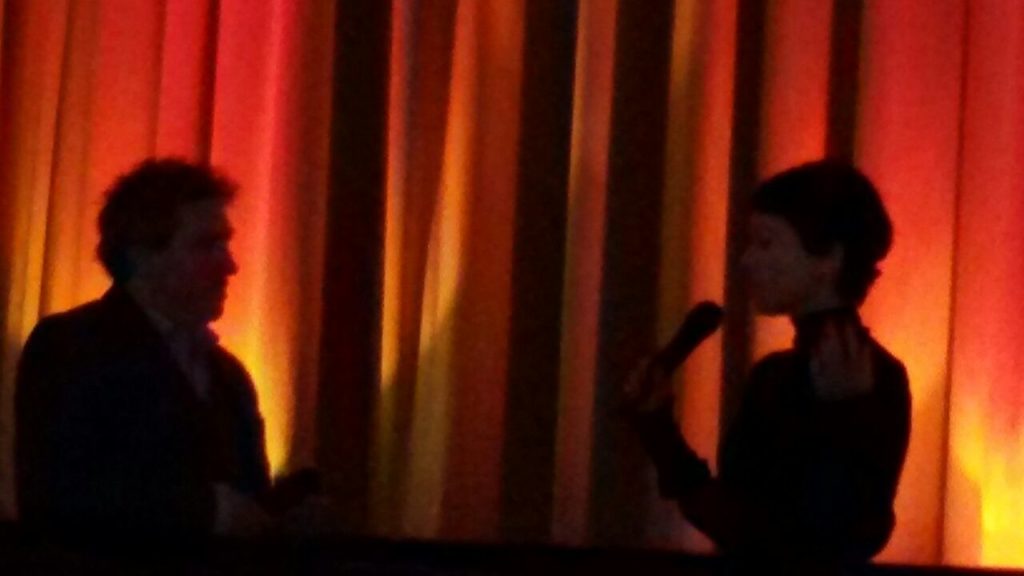 After this, I was able to have a brief private interview, which was conducted in English.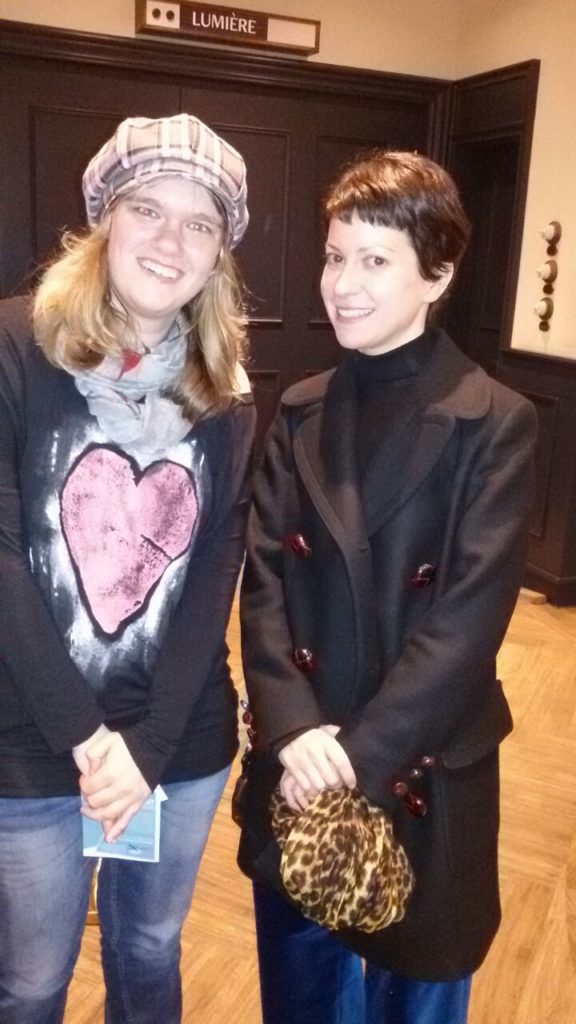 During this interview, I was able to find out that the directress went to Japan three times, for two weeks at a time, for the documentary. Originating from Israel, the producer is currently alternating between living in the US and Berlin. Also, she told me that she had to distance herself more and more from the Japanese community during the course of her stay, as one loses themselves in the collective fantasies surrounding Miku and cosplayers are only seen as an incarnation of the VOCALOID, rather than an individual or real human. As such, a relationship between the protagonist and a Japanese Miku fan failed due to him only being able to see her as an incarnation of Hatsune Miku and not being interested in her otherwise.
According to Oren, the cult surrounding the cyber diva, Miku, is blooming in almost bizarre blossoms in the Japanese community. Amongst other things, it is decried as heresy to depict Miku in even just a minor case of sexually suggestive manner. The eternally 17-year-old is seen as asexual. Furthermore, there are strict rules about the sale of outfits to Miku cosplayers – should one look for alternative clothes for a Miku cosplay, one is denied purchase of a cosplay that is not a Miku design. Miku is seen almost as a saint, an untouchable idol.
To me, it was an interesting documentary and a great experience so I would recommend it!
More Information
If you are interested in attending a future screening of the documentary, the following screenings have been announced for 2018.
Big Muddy Film Festival, Southern Illinois – February, 2018.
Millennium Docs Against Gravity Film Festival, Poland – May, 2018.
For more information on the Hatsune Miku documentary, "THE WORLD IS MINE" and the directress, Ann Oren, check out the website below.