The Snow Miku festival is in full swing, but Kagamine fans will be happy to hear the blond duo is in the spotlight as well. The Kagamine Rin and Len Dollfie Dream Sister dolls are receiving some iconic outfits! Rin is receiving a "Daughter of Evil" dress while Len will have a lovely "Servant of Evil" suit.
Kagamine Rin's Dress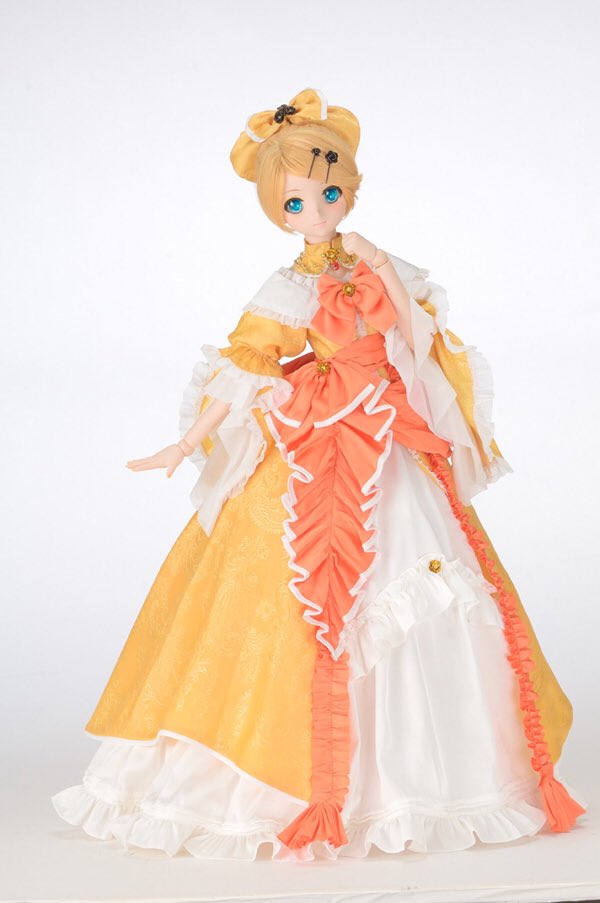 While there are many renditions of Rin's "Daughter of Evil" outfit, this dress seems to be based on the one Rin wears in the manga adaptation of the song series.
She looks incredibly elegant, just like one would imagine. It's hard to believe she's actually so evil!
The dress itself has three colors: A shiny yellow that appears to have a bit of a floral pattern on it, a peachy color, and white. Unlike most "Daughter of Evil" dresses we see, this one lacks any black. The only black you'll see in the outfit are Rin's barrettes and a small black accent on her bow.
It's definitely quite the change of pace and really makes the whole outfit seem different. The black always added that bit of menace to Rin's design, but now she looks incredibly innocent.
It's definitely a must-have for "Daughter of Evil" and Rin fans!
---
Kagamine Len's Suit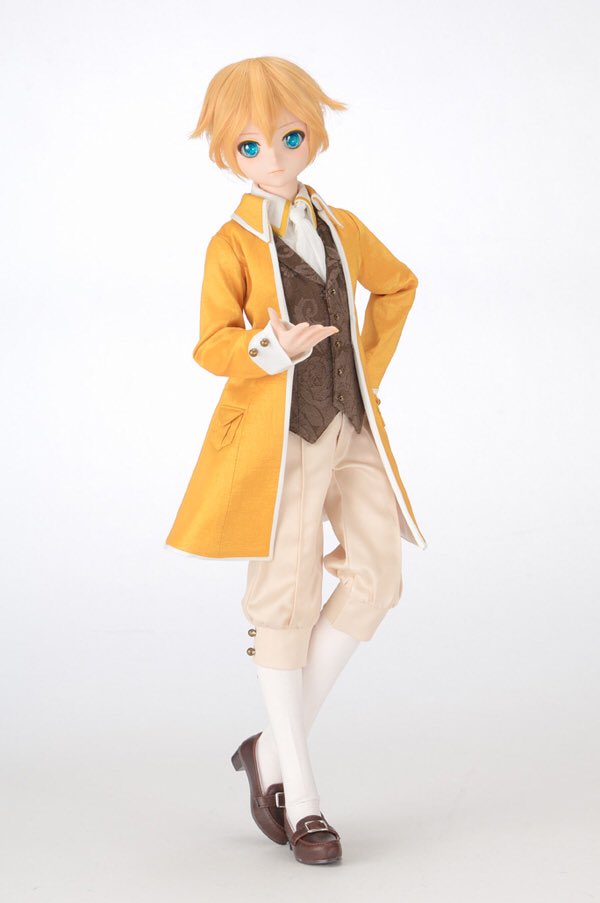 Len's outfit matches Rin's very well but also keeps him looking rather spiffy. Like Rin, he has floral patterns on parts of his outfit. However, he also goes for slightly darker tones that are a bit less feminine.
Instead of the peachy color that Rin has, Len's outfit comprises of a brown vest that matches his shoes.
However, once again, the designers opted not to go for the black accents, leaving him looking far brighter than some renditions. It's a very interesting outfit but really fits the times of princes and princesses!
More Information
At the moment, not much is known about these two outfits. We're not sure of their prices or release dates, but we'll be sure to keep fans posted. So stay tuned to VNN for any new information that may surface!
In addition, you can read more about the Rin and Len Dollfie Dream Sister Dolls in the following articles.
Rin And Len Dollfie Dreams Revealed
Overseas Order Information for Rin and Len Dollfie Dreams Revealed!
---
Source: Twitter