For those of you who follow Luo Tianyi or VNN, you know that she has been making many appearances through a variety of collaborations. Her most recent appearance comes from a collab with KFC, in which she appears in one of their commercials!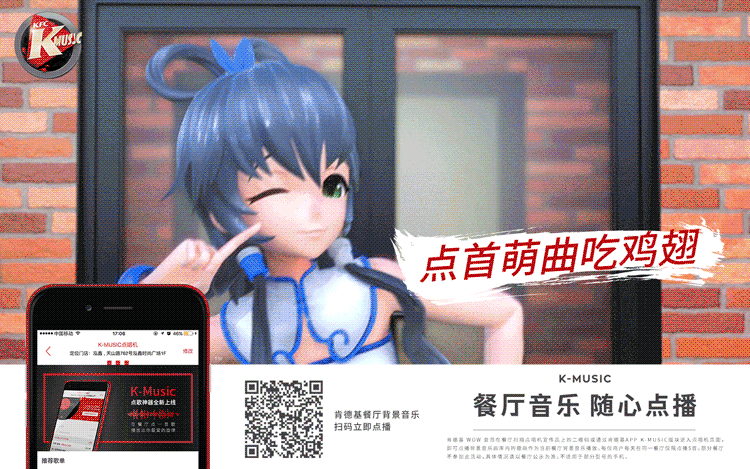 On top of that, we even got to see some Tianyi cosplayers at the KFC location in Songjiang University Town, where there will be special giveaway events!
Customers can also listen to their ads on the KFC Jukebox, "K-Music."
You can watch the full KFC x Luo Tianyi collaboration commercial below on Bilibili!
Links