After announcing LAWSON collaboration with Luo Tianyi, Tianyi's official Weibo revealed details about her birthday celebration!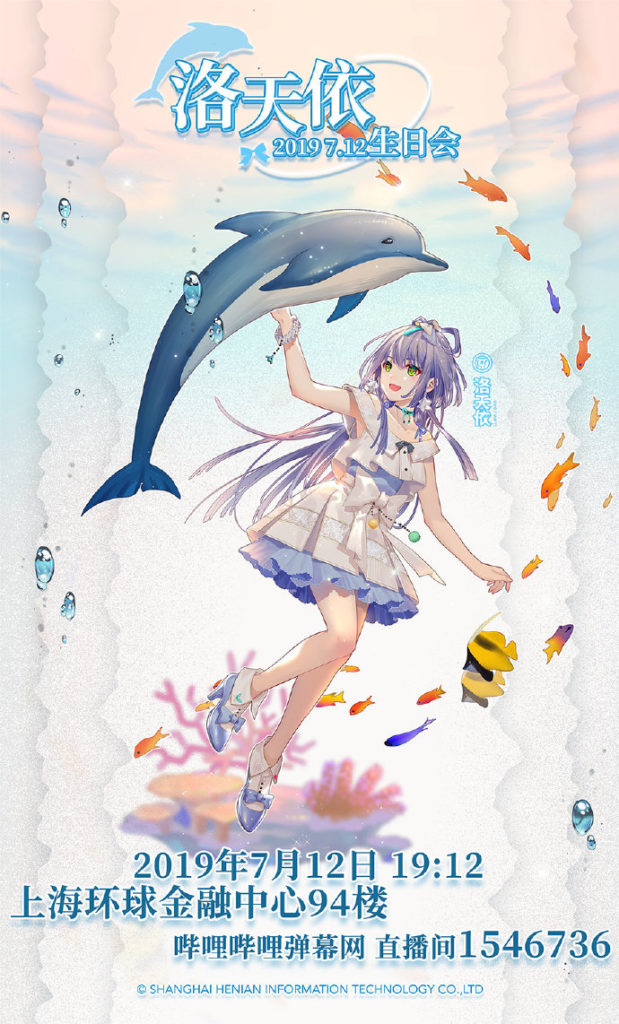 While Tianyi is busy with preparing her birthday party as well as 2019 BML event, TID made her a new dress which decorated her closet! Also the songs she would perform had been selected concerning her fans' requests!
Celebration on the Sky
This time, her celebration will be placed in a special location, at the 94th floor of Shanghai World Financial Center! Being located in such a high state, those who are afraid of high places should consider twice before you attend!

The event will also be on live stream in Bilibili, so send support messages to our lovely birthday girl if you can access!
Application and Time
The tickets for Tianyi's birthday event is now on sale! If you have succeeded buying the tickets, have fun with Tianyi!
Application site : Linked
Time : 12.07.2019 19: 12 ~ 21 :30 (Temporary)
Location : 94F Shanghai World Financial Center ( 上海环球金融中心94层 )
Note : If you were selected but you didn't come, you would be banned from any Vsinger official activity, so please make sure you have time for it!
Sources
Luo Tianyi's Official Weibo about the birthday event
TID's Weibo