It's now time for some good news for aspiring artists that love Hatsune Miku and her friends! Piapro officially announced a new illustration contest for Magical Mirai 2019 and, this time, they are looking for some exclusive posters for the event!
Let's Make Magical Mirai 2019 a Reality Together!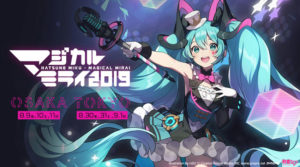 For this contest every artists, Japanese or not, are invited to submit a poster to Piapro's website. You can choose between two different categories: a Portfolio-style poster that introduces yourself as an artist, or a Magical Mirai 2019 original poster, based off of an illustration you drawn for the event itself.
Both categories' winners will see their entries exhibited during Magical Mirai 2019 and will be shared on Piapro's official Twitter account.
General Criterias
You must follow their template when creating your entry and the characters featured can only be from Piapro's group: Hatsune Miku, Kagamine Rin & Len, Megurine Luka, MEIKO and KAITO.
Aside those important remarks, requirements are really simple:
Artwork Guidelines
Size: 42.6 x 30.3cm (A3 Format)
Resolution: 300dpi
Color Mode: RGB (Please note that it will be converted to CYMK for printing, so the colors might slightly change)
Format: PNG or JPG
Font Size: Please try to use a size that makes it readable (recommended size is 28)
Make sure to use their template in your entries. You can download it here.
General Rules
Please don't draw anything on the QR area of the template, as they will put a QR code redirecting to your artist page themselves.
You can only submit one entry per category, please don't submit more than one. (In case you submit multiple entries they will pick the newest one based of date and time of their submission)
You can't submit photo, they ask you to use a scanner and scan your artworks to use them.
Make sure your entry shows up on the collaboration list or it won't be eligible.
All of the entries that don't follow those guidelines and the categories' requirements simply won't be recruited.
Last but not least, always remember to not select any license when submitting your entry. This step is really important and protects your work from being downloaded from the website, so make sure your license shows up as the following picture.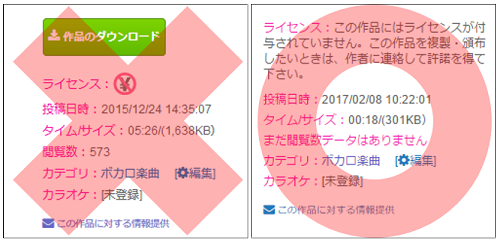 Results will be announced on July.
With that being said, let's take a look at the categories!
Portfolio-style Poster
The very first category of this contest is the Portfolio-style poster one, which encourages artists to make a poster featuring some of their Cryptonloid illustrations on it.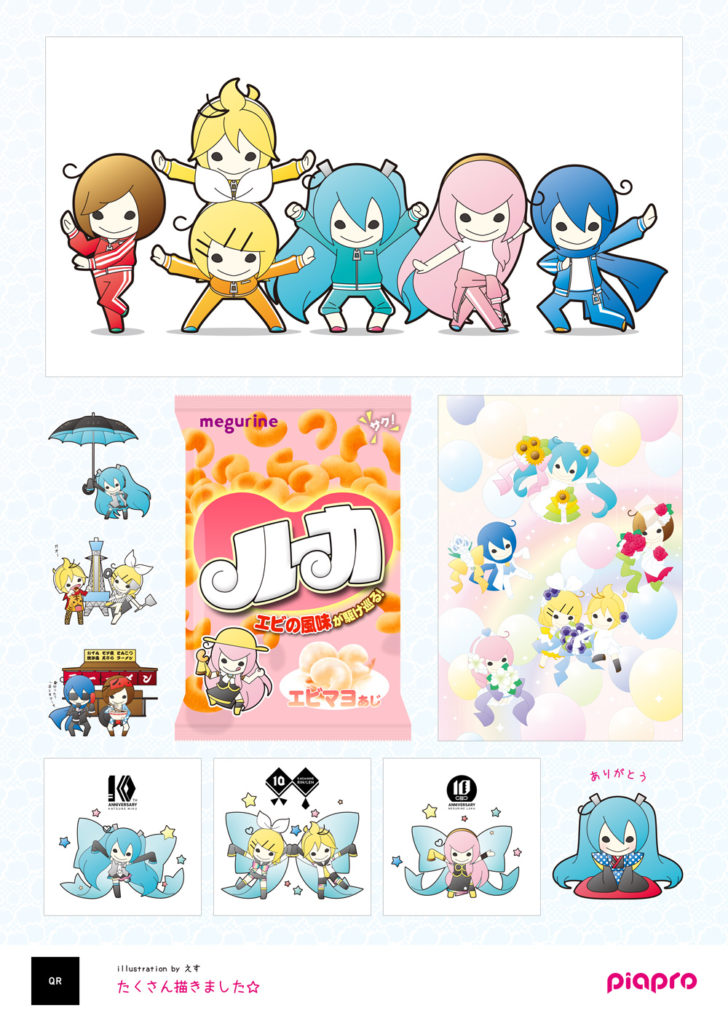 As shown in the example above, this is more of a compositing contest rather than an illustration one, as it only asks you to introduce yourself through some of your best artworks. You can use either old or new artworks you made, just pick whatever you think it suits your portfolio!
Characters can only wear their standard or Magical Mirai 2019 outfits, alongside your original designs of course. Outfits originating from anime, manga or videogames are forbidden.
Deadline is June 10th, 2019 at 5PM JST.
You can submit your portfolio poster by clicking here! Please remember that you may need a Piapro account to submit your entry and that you need to lock the tag on it!
Magical Mirai 2019 Original Poster
This is certainly the most creative category of the two: it's drawing time! All you have to do is drawing an illustration of Miku with or vithout her friends in their Magical Mirai 2019 design. Think of it as a promotional art for the event and remember to always use the template they made for those posters! Below is an example!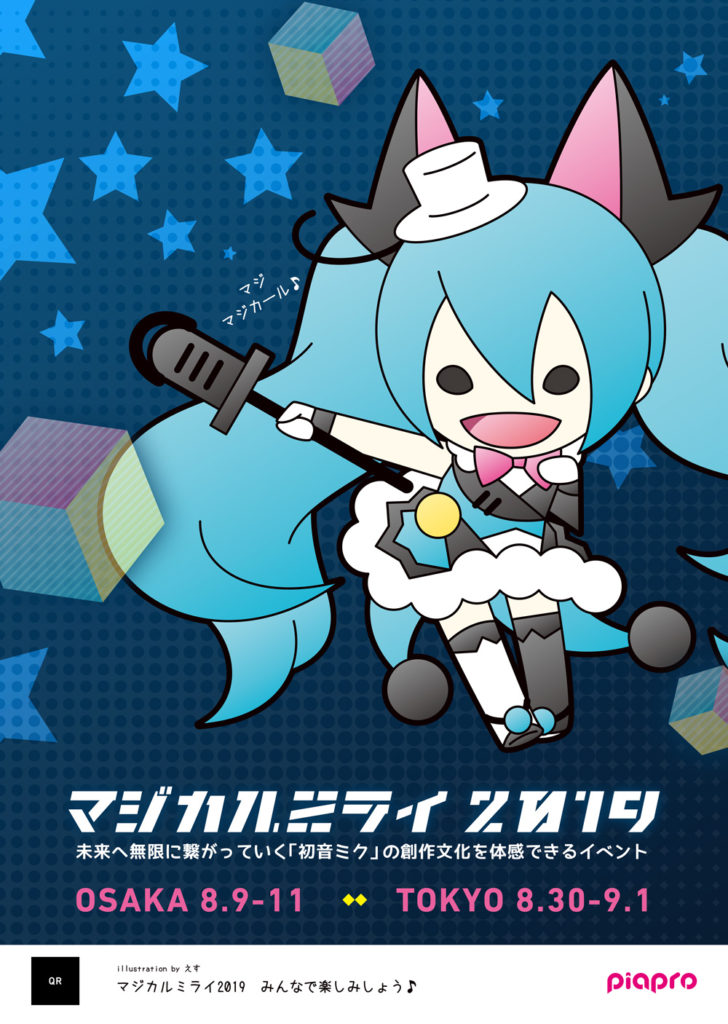 As you could've probably guessed, you cannot use any other designs but Magical Mirai 2019's ones this time. Here below you can find their reference sheets.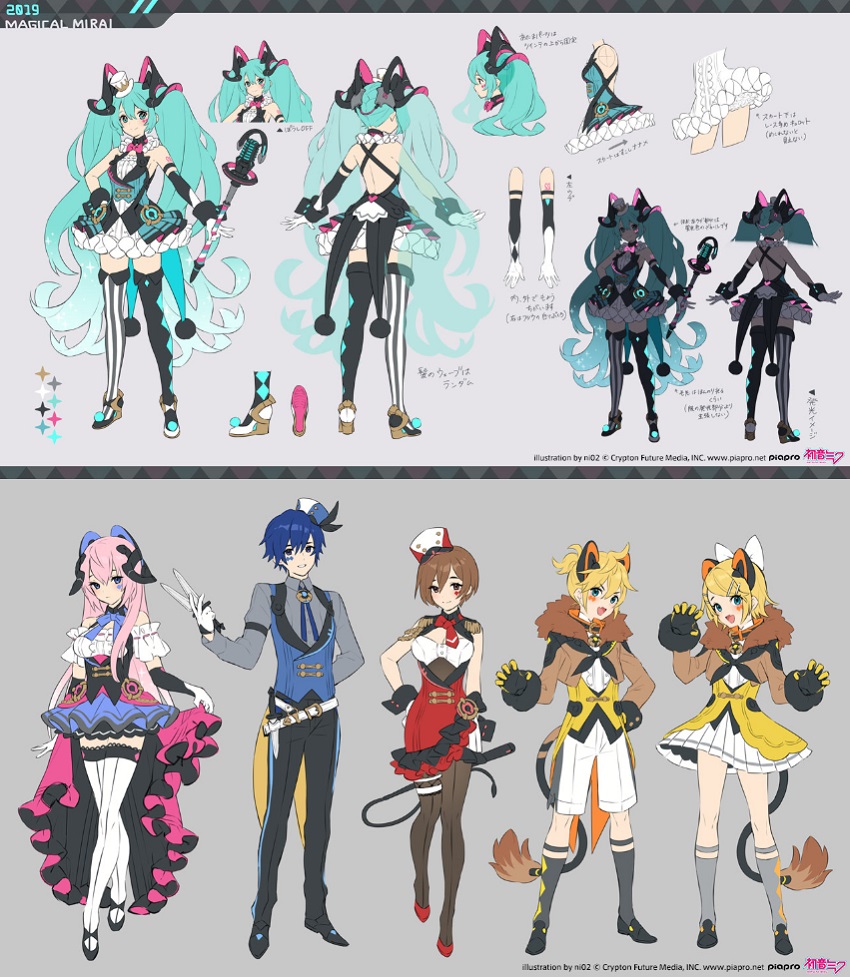 Aside from this requirements rules and guidelines are the same, all you need to do is unleash your creativity here!
Deadline is on June 28th, 2019 at 5PM JST.
You can submit your poster by clicking here! Once again, remember to lock the tag on your entry!
Additional Details
They plan to pick about 50 winners per category, however, this depends on the amount of entries that will be submitted to each of them. We wonder what kind of submissions we will see during the contest! Good luck everyone!
Stay tuned with us on VNN for more news about your favorite virtual singers!
Hatsune Miku is on Facebook (English and Japanese), Twitter (English and Japanese), Youtube and Weibo
Official Collaboration Page
Press Release