Miku, Rin, and Len are all hitting their big 10th anniversaries this year, but Luka's not to be left out! While her 10th is still two years away, the Megurine Luka anniversary celebrations are still in full swing!
KARENT
As part of the celebrations, Crypton's music service KARENT set up a page dedicated to songs featuring Luka.
There are 16 features in all: 6 albums and 10 singles. Listed below are the songs featured in the crossfade and their corresponding albums when available.
"Re:actor" by yurito (Album: Ascension)
"Hedgehog" by Notch
"Selfish Girl" by Ayame
"Mellow" by regulus (Album: Voices In My Head)
"Seisai" by JinseiP
"El Tango Egoista" by nyanyannya (Album: El Tango Egoista)
"Dramatic realism" by marshahall
"Oblivion umbrella" by marshahall
"The theory of camouflage" by marshahall
"Blackstar astroid" by marshahall
"Grayish maze" by marshahall
"The memoir of Inferiority complex" by yamichrome (Album: The Memoirs of inferiority complex)
"So ai wo" by yamichrome (Album: so ai wo)
"aI/wO heart" by yamichrome (Album: hana wo amu)
"Dawn" by harunacute
"Pleasure Hunting" by CielP
Project DIVA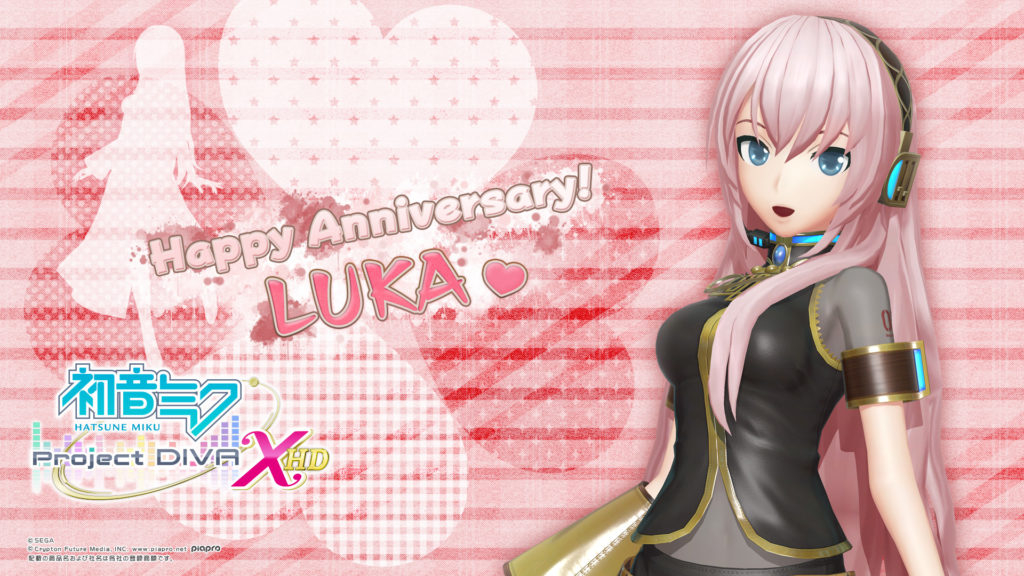 SEGA released two different wallpapers featuring Luka's Project DIVA X HD and Future Tone modules. Both are available in three different resolutions: one for PC and two for smartphones! You can find them here.
And, as always, be sure to also visit Luka in the Diva room of the Project DIVA or visit her in Project Mirai to help her celebrate her birthday!
Hanairogoromo Ver. Figure Fully Painted!
With Luka's 1/8 scale Hanairogoromo figure going up for pre-order on February 1st, it's only fitting for the colored version of her prototype shown two weeks ago to be revealed on her birthday!
Those who can pre-order at Snow Miku Sky Town will receive an acrylic keychain and a bromide (postcard sized print) as a pre-order bonus. The figure is set to release in November of 2017.
In addition, you can enjoy this photo of all of the finished Hanairogoromo figures displayed together! There's just Rin and Len left, and then the collection will be complete.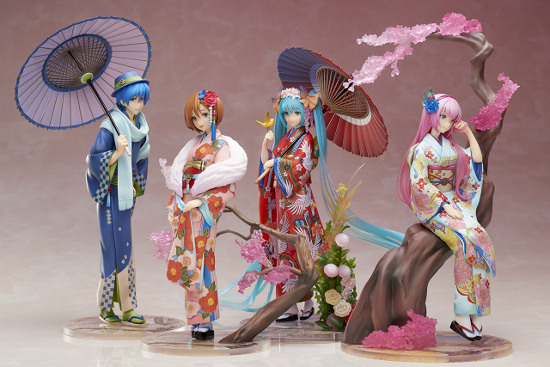 Happy Birthday, Luka!
---
Sources: KARENT, Project DIVA Website, Piapro Blog