Every VOCALOID fan knows February is when the Snow Miku festivities hit full swing in Sapporo. But why should Miku have all the fun?! VNN's February submissions theme is "Snow/Winter Designs." While you can use Miku, you're also open to use any other virtual idol from VOCALOID to Alter/Ego and UTAU to CeVIO, as well as our three mascots.
You're free to use official winter/snow designs of the characters such as ALYS Hiver or the snow versions of our mascots, or you can go wild and make your own designs!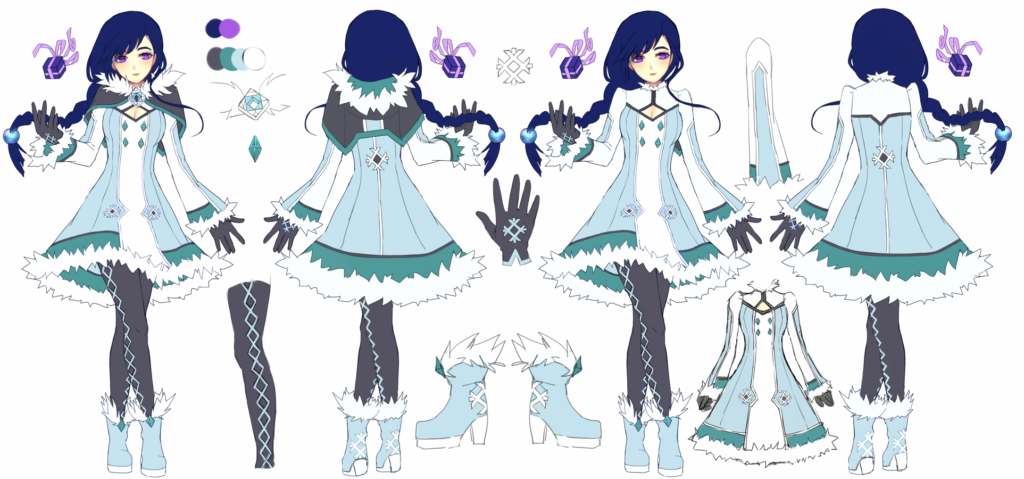 As always, we'll accept all types of art. While this submissions theme is based more around visual art, we'll still accept songs! Feel free to cosplay, draw, use MMD, or even photograph figures! Just make sure that your submission follows our guidelines.
Theme Specific Guidelines
Submissions will be accepted until February 28th at 11:59 PM (23:59) EST.
All submissions (including songs) must be based around Snow/Winter.
Submissions do NOT have to be of official designs. Draw your favorite character in whatever outfit you want!
How to Submit
As always, you can email us at [email protected], or contact us on Facebook or Twitter.
In addition, please remember to give us a high quality version of your work! Do NOT upload it via Facebook Messenger. If you don't want to upload the piece yourself, please send it via email. You can also link to any high quality upload you've done on websites such as DeviantArt or Twitter.
Please include how to credit you in your message as well. We want to let everyone know where they can find your amazing art!