Bandai's Mirai Komachi was featured in a demonstration of CRIWARE's ADX LipSync technology at Tokyo Game Show 2019!
Find out more about this exciting technology and how Mirai helped demonstrate it below.
What is Tokyo Game Show?
The Tokyo Game Show, also known as TGS, is a video game convention held every September in Makuhari Messe, in Chiba, Japan.
The first two days are only open to those in the industry, while the public can attend the remaining two days.
TGS is a great opportunity for Japanese and international developers to show off new game releases and related hardware and software.
This year, the event was held from 12th September to 15th September.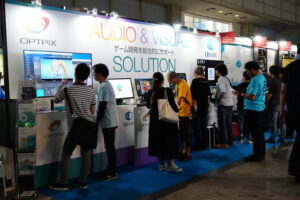 What is ADX LipSync?
ADX LipSync is a voice analysis and lip syncing software which automatically generates natural mouth movements on a 3D model based on voice data.
The voice analysis technology chooses the optimal mouth movements based on deep learning and then generates those movements in real time.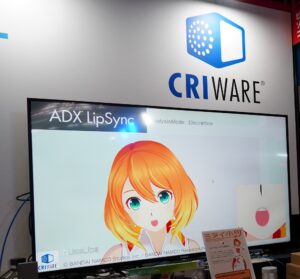 In typical game development, animators must adjust the mouth shape manually for each character based on the volume, tone etc.
Of course, this can be a very time consuming task! ADX LipSync has been developed as a response to this issue in an attempt to reduce development times.
At Tokyo Game Show, attendees could simply talk into a microphone and then watch as Mirai moved her mouth in real time with their speech.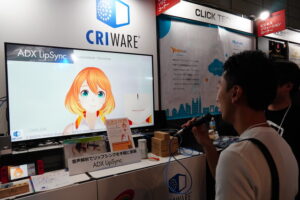 According to CRIWARE, the response from attendees at the event was quite positive! Developers could not wait to start using the technology themselves!
As well as interest from game developers, there was also an interest in utilizing the technology for the V-tuber community.
You can find out more about ADX LipSync on CRIWARE's website here.
Source