MOEYU surely loves filling Stardust's fans with new merchandise! This time, it's the turn of some cute USB Wall Chargers featuring an adorable Stardust chibi set!
Let the Stars Recharge Your Phone!
Quadimension's beloved star child keeps getting more exposure, and more goods for her fans! MOEYU is in fact always updating their Stardust product line, and this time we are getting an adorable set of USB Wall Chargers featuring her. What a perfect way to charge your phone whenever you go!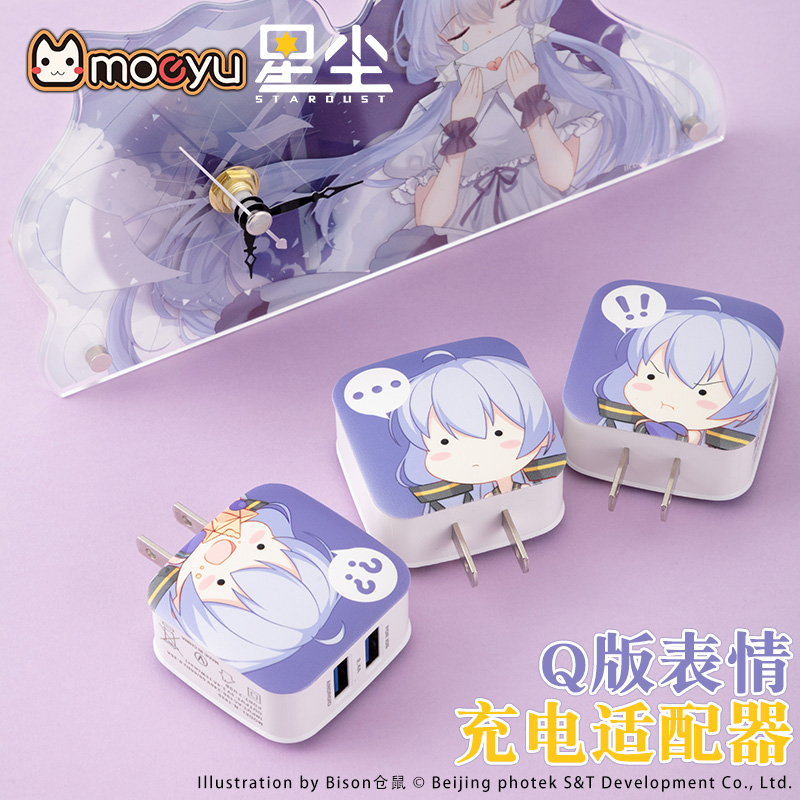 Those little cute USB Wall Chargers give an input of 5V and 2,4A with their minimal 50x62mm of size. Perfect for almost any device, being an iPhone or an Android one, will not only efficiently charge your phone but also secure its recharging process! It also features two USB ports you can use together!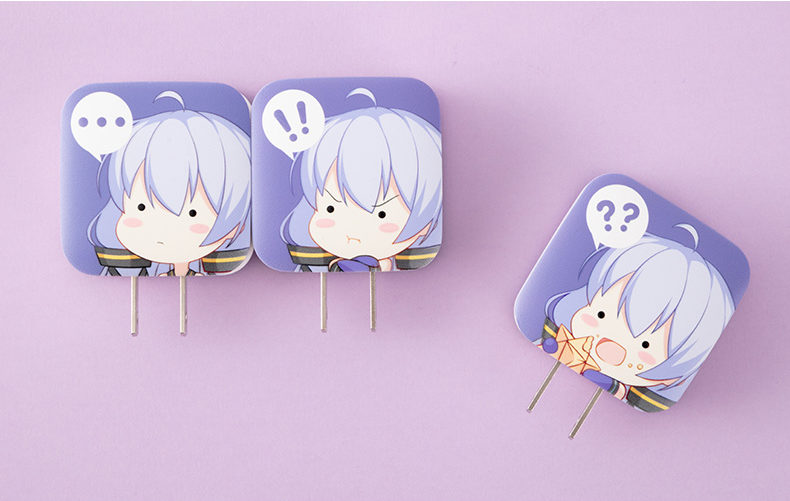 This product is available in three different variants, each being advertised with a different sentence said by our adorable Stardust!
Each USB Wall Charger is priced 118 CNY, currently in sale for 59 CNY instead, and will be released on June 30th!
Did we spark your interest perhaps? Then know you can pre-order it here!
MOEYU only ships to China, so you might need some external help to get the products!
Sources
Having such a cute virtual singer giving your phone all the charging it needs is certainly an adorable way to show your love for her! Don't you think?
Stay tuned on VNN for more news and of course merchandise for you to enjoy!
Quadimension is on Youtube and Weibo
You can find Stardust on Weibo, Twitter and Youtube
Moeyu's TMall store and Weibo account
Product Page