Wonder Festival 2019 in Shanghai brought up many new figures for virtual singer's fan to enjoy! Let's check them out together with our round-up!
An Event Filled With Surprises
Good Smile Company's Wonder Festival is surely one of the events that most collectors look forward to, especially because there are a lot of figures showing up. Most of them are Hatsune Miku ones from many different manufacturers, but you can usually spot some of the other characters we love as well!
Let's have a look together!
1/7 Scale Figure Hatsune Miku Memorial Dress Ver.
Probably one of the highlights of this event was Hatsune Miku's Memorial Dress figure. This was the very first time the full painted version had been showed in public and it's absolutely gorgeous!
Source: GoodSmile Shanghai on Weibo
This marvelous scale figure still has no release date yet, but considering how glorious this item is, we might as well wait for a little while! Here is also a video made by Amico from AmiAmi, showing her figure in even more different prospective!
グッドスマイルカンパニーさまのミクさん✨キュートさのボリュームがすごいデス❣️#あみこの出張記 #上海ワンフェス #wf2019上海 #ワンフェス上海 #wf上海 pic.twitter.com/5dbdkXoW4K

— あみこ@上海WF✈️ (@amicoamiami) June 8, 2019
Awesome isn't it? Can't wait for more updates as well!
1/8 Scale Figure Hatsune Miku "The First Dream" Ver.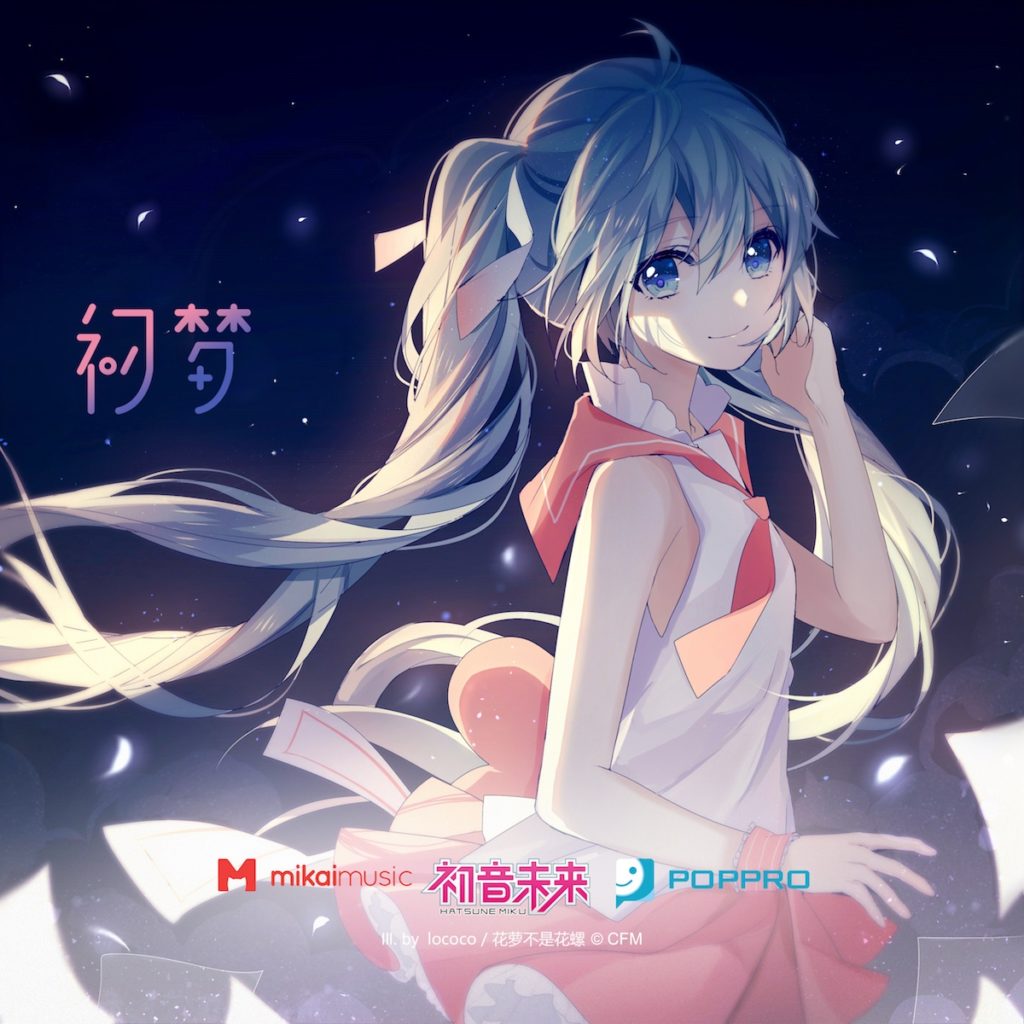 You should be able to recognize this album: yes, it's Hatsune Miku's "The First Dream" album from our partners Mikai Music! Seems this version of our beloved diva stole the fan's heart enough to get an adorable 1/8 scale figure from Max Factory!
Source: GoodSmile Shanghai on Weibo
Chieri made an awesome job as sculptor of this figure, and we cannot wait to hear more about it!
Hatsune Miku V4 CHINESE Figma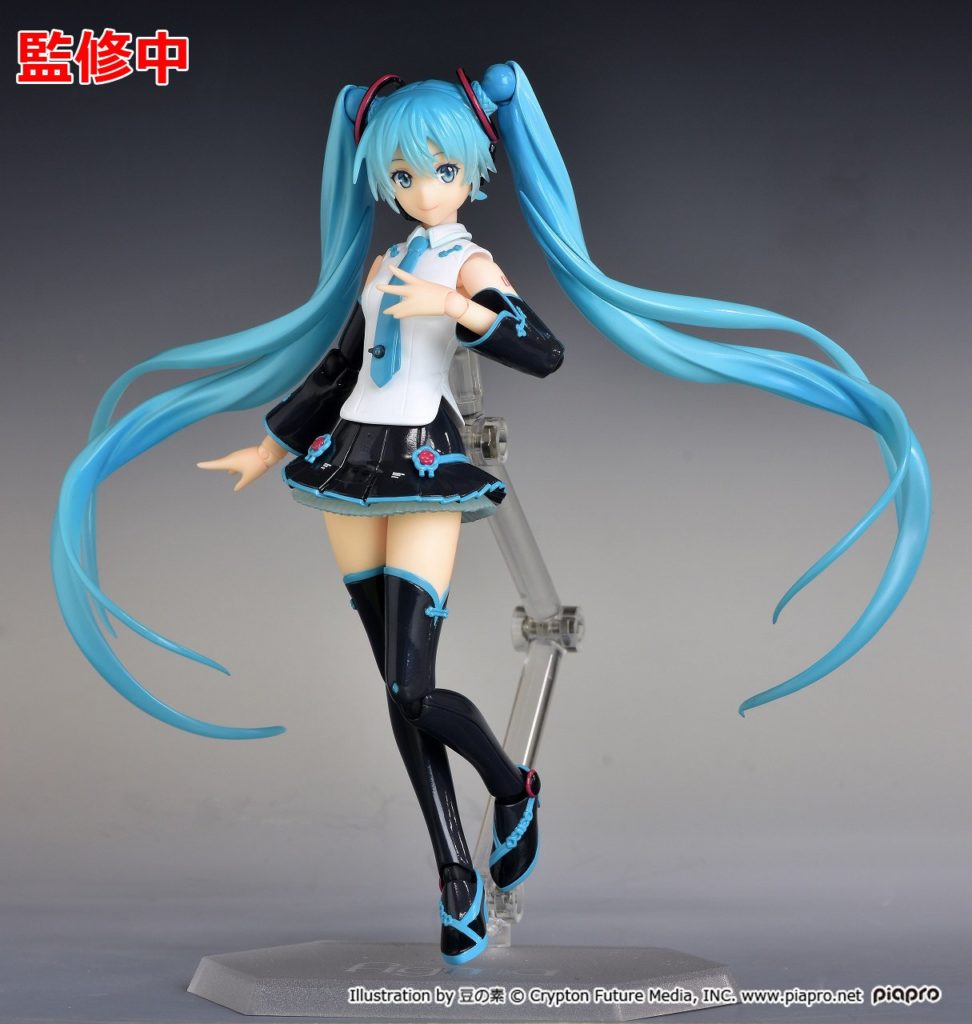 Another marvelous new item from Max Factory is Hatsune Miku V4C's figma! Faithfully reproducing Mame No Moto's design, this figma will make an awesome addition to your personal Miku collection!
More from Aquamarine!
アクアマリンさまの新作パネル✨#あみこ出張記#上海ワンフェス #wf2019上海 #ワンフェス上海 #wf上海 pic.twitter.com/C8E9kGnl4F

— あみこ@上海WF✈️ (@amicoamiami) June 8, 2019
Of course Aquamarine joined this party this time around as well, and from what we could see from their new items wall, Racing Miku 2013 and 2019 were there as well!
While Racing Miku 2013 Round 4 SUGO's figure wasn't exactly a new announcement, Racing Miku 2019 Thailand was surely a well welcomed reveal for this event! Stay tuned with us for more updates on those products!
1/8 Scale Figure Luo Tianyi Lemon Ver.
It's time for a small break from Miku figures ladies and gentlemen, but this doesn't mean this next figure is less awaited than the previous ones: say hello to Luo Tianyi Lemon version's 1/8 scale figure, now entirely painted for our eyes to enjoy!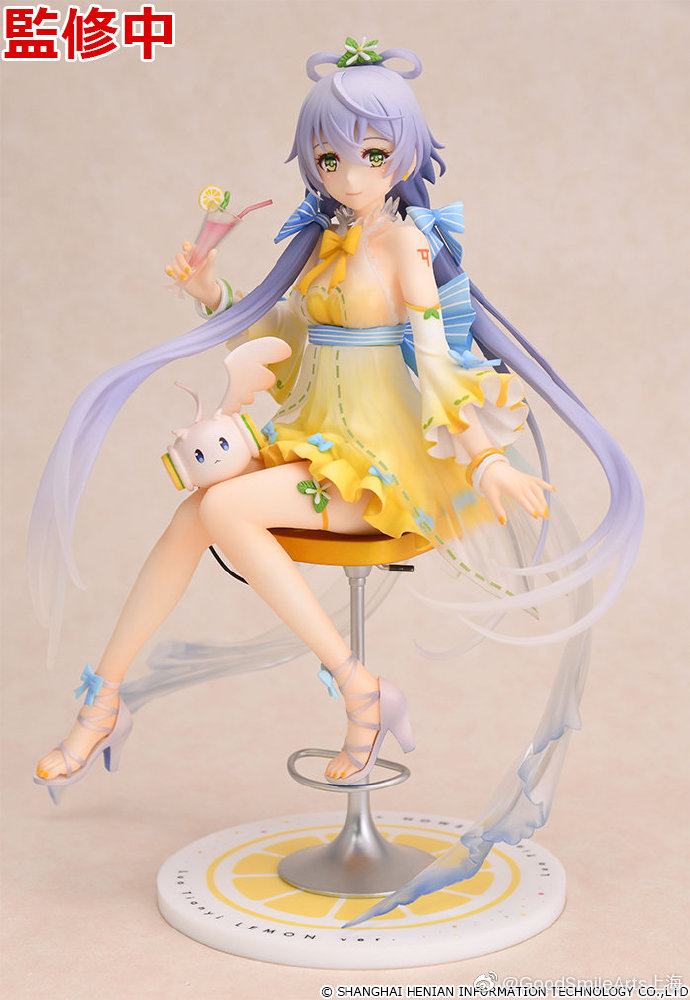 Source: GoodSmileArts on Weibo
This figure, based off of Luo Tianyi's illustration drawn by TID, has been around as prototype for a while, but we never got the chance to see it fully colored!
Her release is scheduled for May 2020.
22 & 33 Pure White Love Ver. Bilibili 10th Anniversary Commemorative Figures
Next we have Bilibili's very own virtual idols 22 and 33. Each of them will get a marvelous figure from Good Smile Company as commemoration of the platform's 10th anniversary!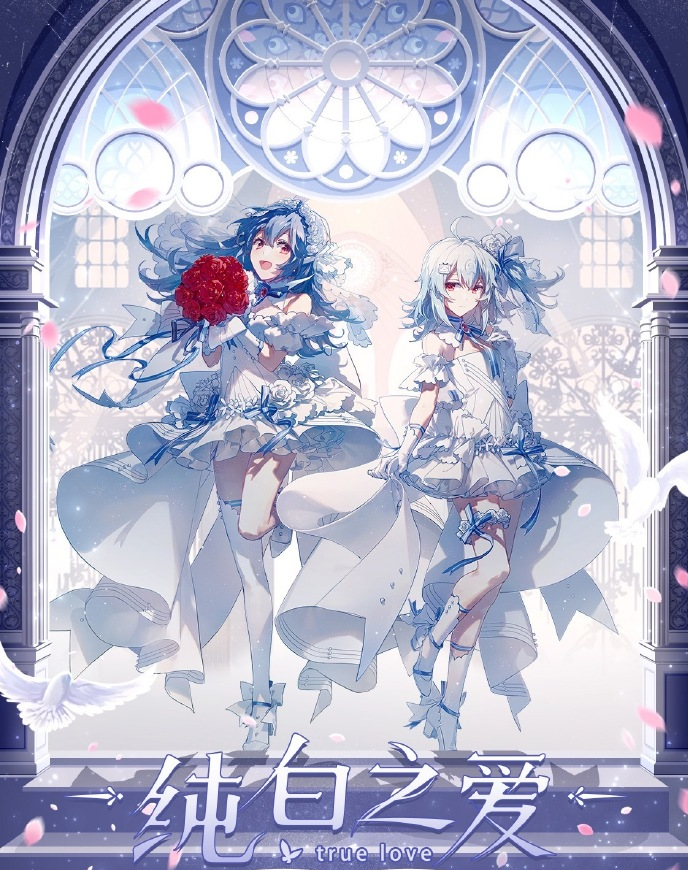 Marvelously recreated from Rella's artwork, those figures are 1/7 scale each and will be available for pre-order on June 26th, with a release date on 2020 Q3.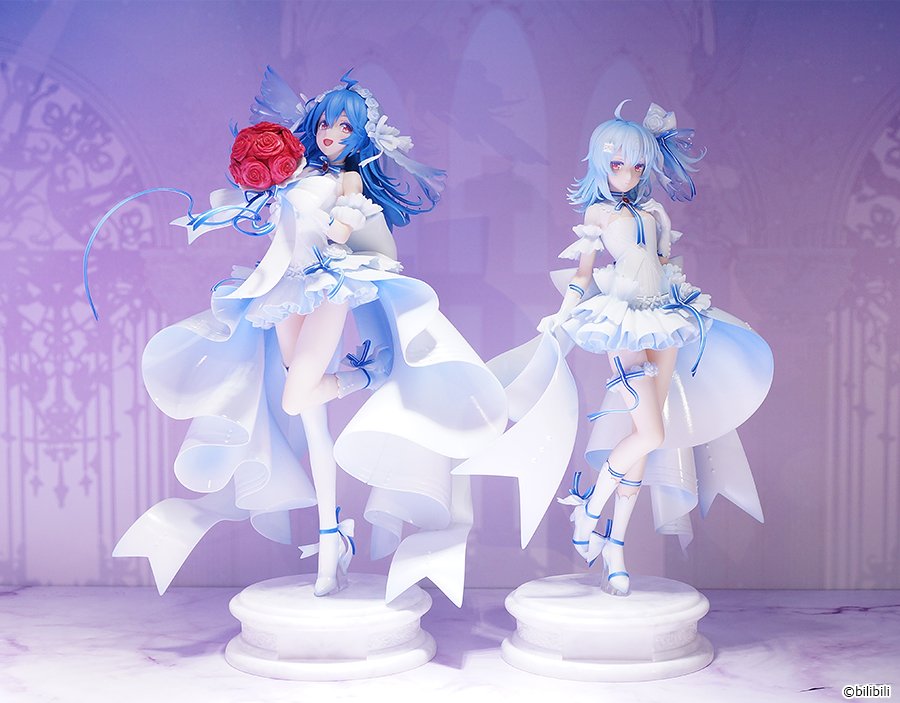 With them being an anniversary commemorative pair of figures, they are of course only available in limited quantity. In fact, they will only produce 9002 units for them, with a price of 1688 CNY.
You can find them on Bilibili's official shop by clicking here.
You may need help to get them shipped outside China!
To Be Continued…
The first day of Wonder Festival 2019 in Shanghai is now over, but it will keep going tomorrow as well! There is an high chance of more figures being revealed so stay tuned with us and keep an eye on this article: we will keep updating it of course!
Wonder Festival 2019 in Shanghai details can be found here and here.
We also suggest you keep an eye on Kahotan and Hama's Twitter accounts for more news!