MOEYU keeps filling our life with more and more amazing merchandise, and we surely cannot get enough of their Stardust goods! They just announced an amazing playing cards pack and a portable tableware including themed after our favorite Virtual Singer from Quadimension! Let's check those products together!
Playing Cards
Summer holidays usually mean having quality time with relatives outside, and who doesn't like to spend their time having some card matches with grandparents every so often? If you are part of those people who love playing cards, especially when those are nicely made, those Stardust-themed ones are perfect for you!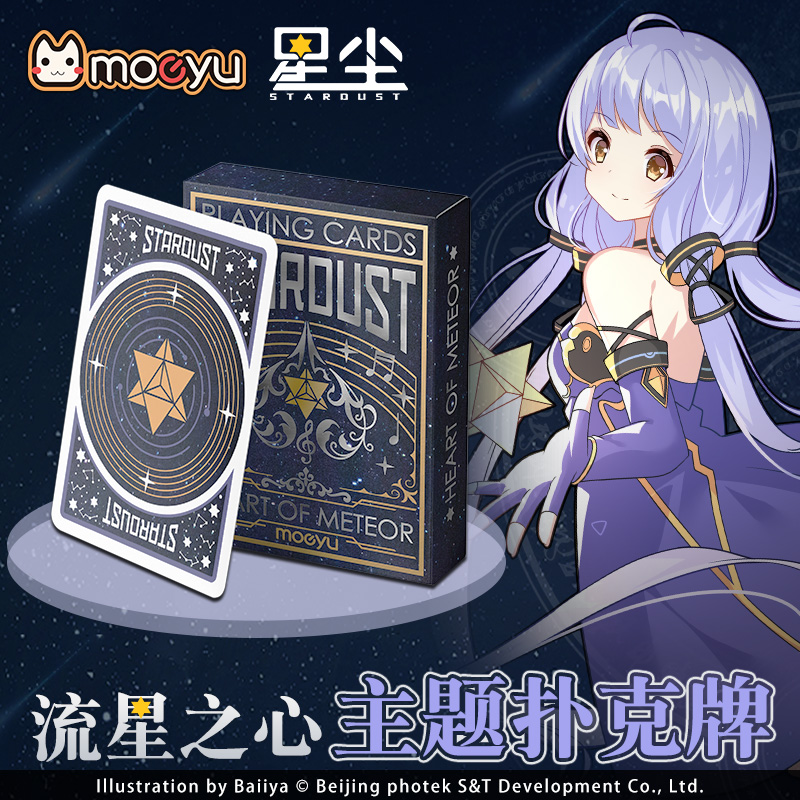 This set features 54 cards, each themed out of Stardust, which is portrayed on them using a cute set of artworks made by Baiiya!
This products is currently up for pre-order via MOEYU's Taobao shop. It is normally priced 64 RMB, but as of now it is in sale for half the original price!
You can pre-order it here! Release is expected for August 29th so be fast pre-ordering yours!
Portable Tableware
Next we have an elegant portable tableware which includes chopsticks, cooking spoon, and a fancy box you can use to store them in!
Made in gold plated SAE 304 stainless steel, those utensils will help you enjoying your meal whenever you go!
This set is up for pre-order priced 78 RMB (currently in sale for 39 RMB) and its release ix expected for September 24th!
Are you interested? You can find it here!
Source
All Stardust fans will surely enjoy those products, especially considering how useful they could be during summer vacations and so on! Are you planning to get them? if so remember you might need some help in order to obtain them outside China, and tell us what you think of course!
Stay tuned with us on VNN for more news, updates, and of course merchandise for you to enjoy!
Quadimension is on Youtube and Weibo
You can also find Stardust on Weibo, Twitter and Youtube
Moeyu's TMall store and Weibo account