With very little to go until SONiKA is unlocked and only five days left, the VOCAMERICA Kickstarter is coming to a close. It's crunch time for SONiKA fans! EmpathP is working on the OLIVER keychain but now has a sketch for the YOHIOloid one as well. In addition, she finished the AVANNA keychain. Despite there being only five days left, there's still a lot going on.
Keychains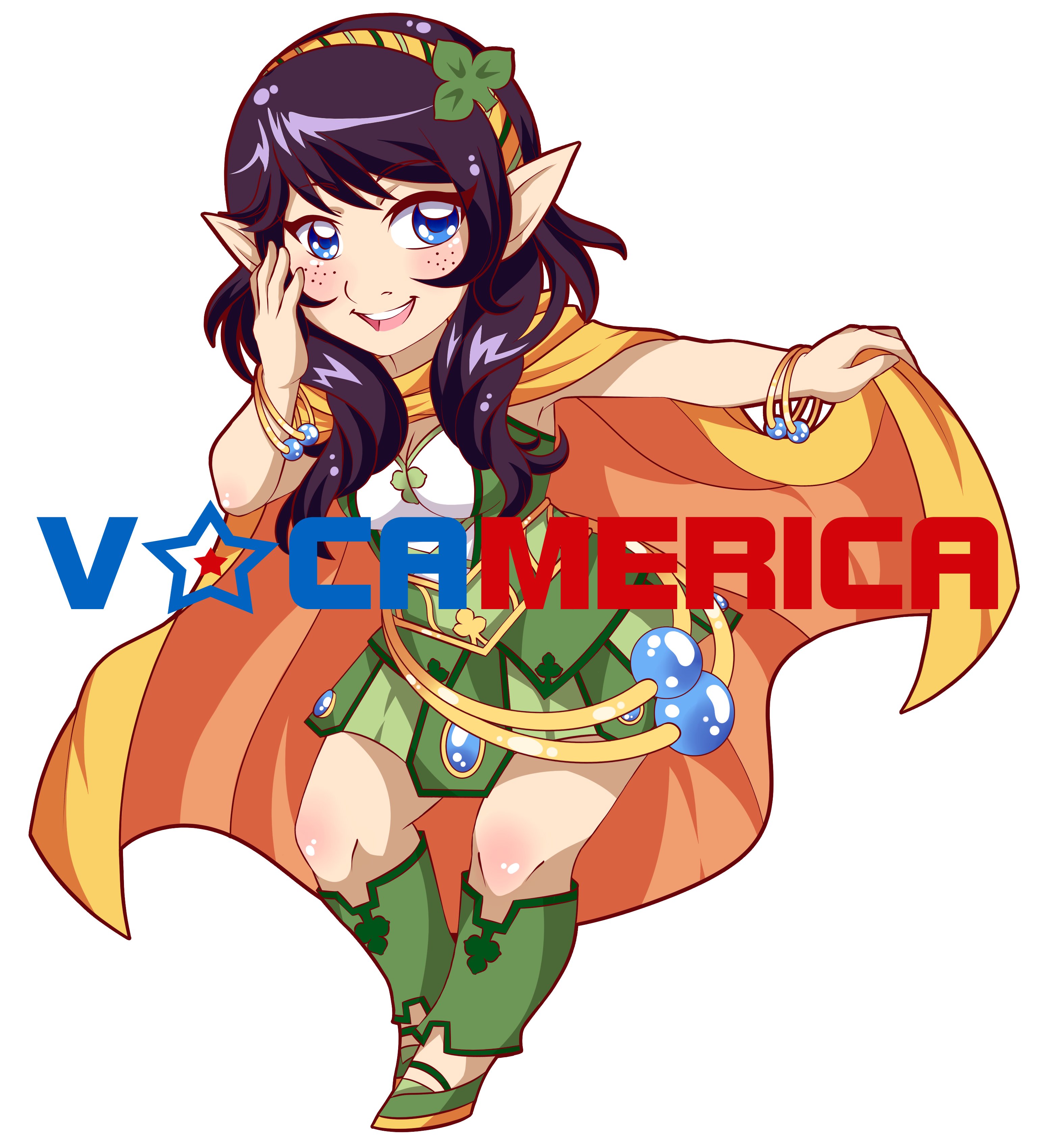 The AVANNA keychain is finished! While backers can access the keychain without the VOCAMERICA logo on it, those who haven't can still see a preview of it.
This keychain, along with the OLIVER and YOHIOloid ones that EmpathP is still working on, are free bonuses to anyone who donates $15 or more. In addition, SONiKA will have a free keychain as well if unlocked.
As we mentioned before, keychain lovers also have two new packages to choose from. The current keychain count is as follows:
$15 or more = 4 keychains
$20 or more =5 keychains
$100 (Special Keychains Only Package) = 15 keychains
$150 = 7 keychains
$220 (Keychains+$150 tier) = 15 keychains
If SONiKA is unlocked, each total will have one more keychain added. This would bring the keychain lover packages to a whopping 16 keychains!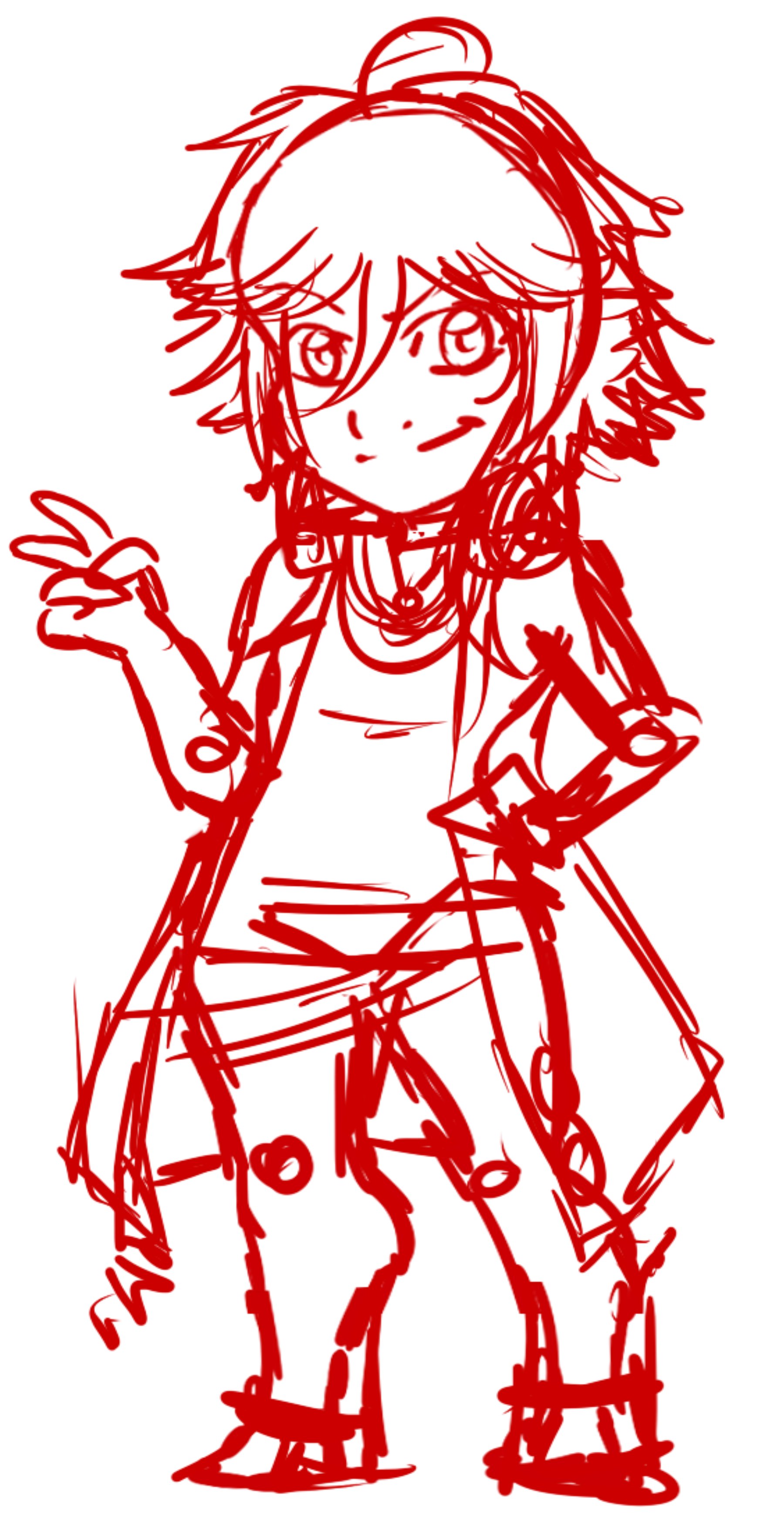 YOHIOloid Teaser
When YOHIOloid was drawing close, EmpathP drew a sketch of the YOHIOloid keychain. He's looking absolutely adorable at the moment! Overnight, fans unlocked the YOHIIOloid reward and now this keychain will also be in every pledge of $15 or more.
NekoCon Packages Still Available
Are you planning to go to NekoCon? Or perhaps you'd simply be interested in going to see the first ever VOCAMERICA concert? Well, the VOCALOID Kickstarter still has a lot of NekoCon packages open! You can even have a meet-and-greet or dinner with EmpathP and the rest of the VOCAMERICA crew! Packages range from $200 USD to $1,200 USD.
Other VOCAMERICA Updates
EmpathP announced that the concert will be about 50 minutes long. As mentioned before, the first concert will feature DEX, DAINA, RUBY, Aiko, Namida, and MAIKA. Future concerts will feature AVANNA, OLIVER,  YOHILOloid and SONiKA if she is unlocked.
Another character to be added is the UTAU. Once the Kickstarter closes, EmpathP will reveal the character who has already been teased. Those backers who attended the latest livestream even got to hear the UTAU's voice.
We also got word on some other planned songs for SONiKA.
If we reach Sonika for #VOCAMERICA, I will strive to include @theindisputed21 's Sonika hits in the show <3

— [email protected] (@AkiGlancy) July 23, 2016
And finally, EmpathP announced that she'll start posting VOCAMERICA animation tests around August 2nd. So keep your eyes peeled!
Super Special Teaser
If we make all of our #VOCAMERICA performer stretch goals, I'm going to try and give you guys a very special western Vocaloid announcement

— [email protected] (@AkiGlancy) July 23, 2016
If all performer stretch goals are met, EmpathP will try to give fans a special western VOCALOID announcement!
How to Donate
You can donate via the VOCAMERICA Kickstarter. Donations are set to close soon, though. The project will be funded on Thursday, July 28, 2016, at 7:15 PM EDT. You have until then to donate.