There has been so many news about Hatsune Miku in the past hours, but now it's time to change subjects for a moment: Quadimension just published a new, marvelous demo song for HaiYi's Synthesizer V's voicebank. Let's check it out together!
The Ocean Vocalist Sings Once More!
Not much time has passed ever since Quadimension dropped HaiYi's first demo song on Bilibili using her new voice library, but we eagerly waited for some more demonstrations of her capabilities. As of today, we got the chance to satisfy our demo song needs!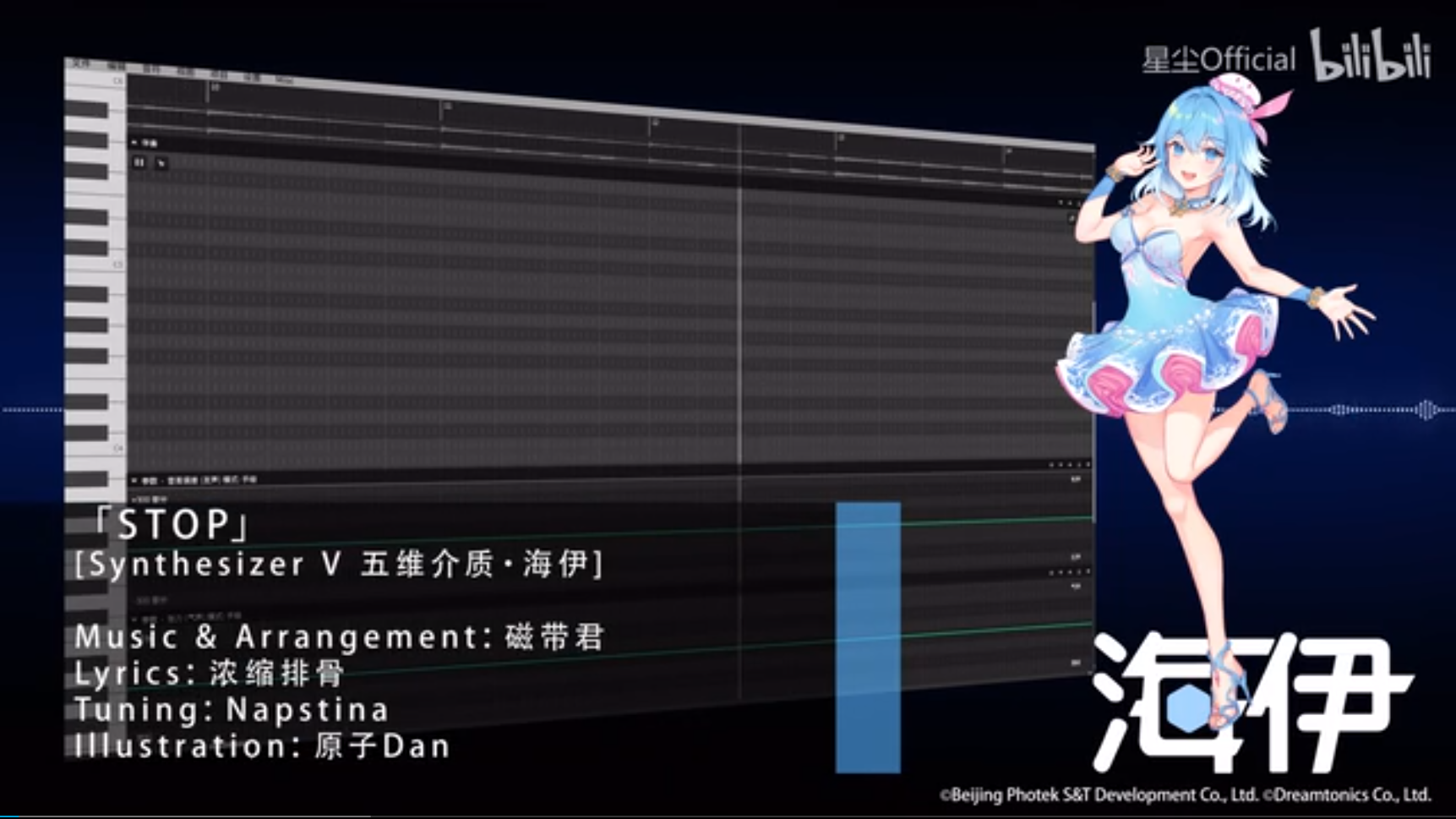 Once again, the demo song they proposed to us is a cover of an already well known song performed by HaiYi: "STOP", composed by Cí Dài Jūn with lyrics by Nóngsuō Páigǔ accompanied with an amazing vocal tuning provided by Napstina.
Thanks to this new demo, we can clearly see even more improvements on HaiYi's voice, which is even more empathized by Napstina's marvelous tuning!
Source
HaiYi will clearly have a bright future as a Synthesizer V voice library, and we cannot wait to see more works featuring her! Don't forget she's already up for pre-order and is going to be released on September 13th!
If you missed her pre-order opening article, no need to worry: click here to find out more!
Don't forget to follow us on VNN for more exciting news!
Quadimension is on Youtube and Weibo
You can also find Stardust on Weibo, Twitter and Youtube
HaiYi, on the other hand, can be found on Weibo!
Check Synthesizer V on its official website and community forum
Kanru Hua on Twitter