The "IA PARTY A GO-GO" World Screening Caravan started on January 27th with IA's 4th anniversary event held in Tokyo. After that, the movie toured France, Spain, Canada, Mexico, and the next date is at Fan Expo Dallas, to be held on June 3rd to 5th at the Dallas Convention Center. On Saturday the 4th from 7 PM, visitors can enjoy the movie in the hall C149. Moreover, "1st PLACE Official Shop" is welcoming you at booth #164 with official merchandise, and CDs of IA and "Kagerou Project", the work of multi-talented creator Jin.
Fan Expo Dallas 2016
Jun 3rd FRI, 4-9 PM/Jun 4th SAT, 10 AM – 7 PM/Jun 5th SUN, 10 AM – 5 PM
DALLAS CONVENTION CENTER
Screening info:
June 4th SAT, 7-8 PM in hall "C149"
1st PLACE Official Shop, Booth #164
Fan Expo Dallas official website: http://fanexpodallas.com/
Screenings in Mexico
The full 110 min. live movie version can be appreciated at the Mexican-Japanese movie festival AniFest from June 25th to July 10th. The movie concert will be screened in 30 theaters around the whole country, and IA is saying hi to her Mexican fans in Spanish for the first time in the movie trailer!
Hear it yourself!

About Anifest
Dates: June 25th–26th/July 2nd-3rd/July 9th–10th
Theaters:
Y AQUÍ LAS SEDES!!!#ANIFEST Junio 25-26 Julio 2-3, 9-10TRAILER https://www.youtube.com/watch?v=VdCXGIxi6Fw

Posted by AniFest on Tuesday, May 31, 2016
Trailers:

Por fin!! Las fechas de este AniFest de Verano 2016 son reveladas!!Publicaremos las sedes en una hora, para que disfruten el trailer ;PSushi Police, K: Missing Kings, IA Party A Go Go the Movie y Gurren Lagann: Childhood's End (Gurren Hen) dan vida y color a este festival de verano. Un dato importante: Gurren Lagann: Childhood's end es la primera parte de dos y esperamos que con su apoyo en la taquilla del festival, podamos llevar a cabo en noviembre Gurren Lagann: The Lights in the Sky are Stars (Laggan hen) segunda parte de esta asombrosa historia en pantalla grande!!

Posted by AniFest on Tuesday, May 31, 2016
Official Page:
https://www.facebook.com/AniFestMX
Other Events and Screenings
More screenings will be held in Catania (Italy), The Hague (Netherlands), Paris (France), London (U.K.), San Francisco (U.S.), San José (Costa Rica), Bangkok (Thailand), and many other places. Furthermore, IA has been chosen as the Godmother and testimonial of the festival "Kamen Fest" held in San José (Costa Rica) at Estadio Nacional de Costa Rica this summer.
In addition, many events will accompany the world screening tour. Among them, don't miss the "IA official choker campaign"! Download the cosplay pattern for free here and go to the 1st PLACE booth in the events worldwide. You'll be gifted with IA's choker!
You can follow IA's World Screening Tour on Instagram. Stay tuned!
"IA PARTY A GO-GO" World Screening Caravan Schedule(June〜August 2016)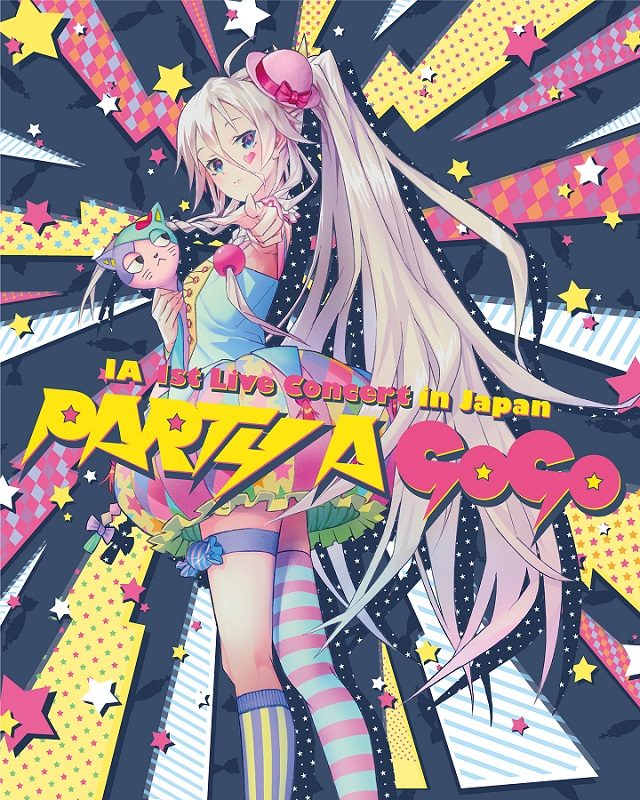 June 2nd (THUR) – 5th (SUN)
ETNA COMICS @Italy/Centro Fieristico Le Ciminiere
Booth: JAPAN CENTRE "EC6"
Screening schedule:
・June 2nd (THURS) 16:20 [location] Anfiteatro Palco Principale
・June 3rd (FRI) 12:30, June 4th (SAT) 12:30, June 5th (SUN) 12:30 [location] Sala conferenze del Japan Center
URL: www.etnacomics.com
June 3rd (FRI) – 5th (SUN)
FAN EXPO DALLAS @DALLAS CONVENTION CENTER
Screening schedule: June 4th (SAT) 19:00 – 20:00 [location] C149
Booth: No.164
URL: www.fanexpodallas.com
June 10th (FRI) – 12th(SUN)
ANIMECON @The Hague/World Forum, The Netherlands
Screening schedule: June 10th (FRI) 21:30 – 22:20 [location] Mississippi
URL: www.animecon.nl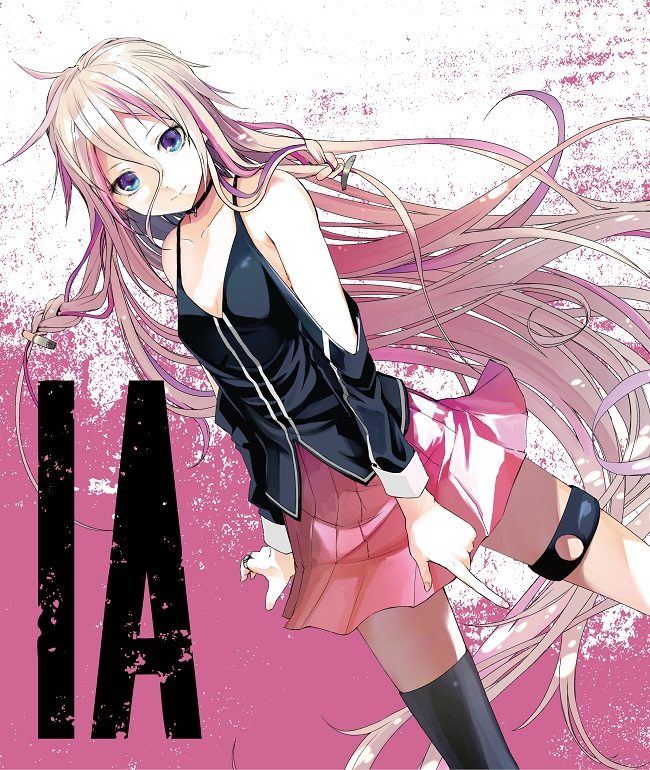 June 19th (SUN)
Animate Bangkok
Screening schedule: [time] 17:00 [location] MBK cinema
June 25th (SAT) – July 10th (SUN)
ANIFEST 2016 @Mexico 30 Theaters around the country
URL: https://www.facebook.com/AniFestMX 
July 7th (THURS) – 10th (SUN)
JAPAN EXPO PARIS @Paris/France Paris Nord Ville-Pinte
Screening schedule: [time] To Be Announced [location] Yuzu
Booth: Hall 5A, F142
URL: http://www.japan-expo-paris.com
July 15th (FRI) – 17th (SUN)
HYPER JAPAN FESTIVAL @London/UK Olympia London
Screening schedule: [time] To Be Announced [location] To Be Announced
Booth: D-02
July 16th (SAT) – 17th (SUN)
KAMEN FESTIVAL @San José/Costa Rica Estadio Nacional de Costa Rica
Screening schedule: [time] To Be Announced [location] To Be Announced
Booth: To Be Announced
July 15th (FRI) – 17th (SUN)
NIPPONBASHI @TREVISO/Italy
Screening schedule: [time] To Be Announced [location] To Be Announced
July 22nd (FRI) – 24th (SUN)
J-POP SUMMIT @San Francisco/US Fort Mason Center
Screening schedule: [time] To Be Announced [location] San Francisco New People Cinema
Booth: Fort Mason Center #401
August 5th (FRI) – 7th (SUN)
OTAKUTHON @Montreal/Québec Palais des Congrès
Screening schedule: [time] To Be Announced [location] To Be Announced
Booth: To Be Announced
September 1st (THURS) – 4th (SUN)
FAN EXPO CANADA @Toronto/Canada Metro Toronto Convention Centre
Screening schedule: [time] To Be Announced [location] To Be Announced
Booth: To Be Announced