Back in September, Quadimension launched an art book contest for the VOCALOID Stardust. More information on this can be found in our previous article. The contest is now closed and five winners have been revealed on Weibo. Although only five winners have been chosen, the art book will consist of 30 to 40 pages.

The winners will receive a golden Stardust strap as a prize, and the runners-up in China will receive the silver strap. The strap is engraved with "星尘降临日" for the event itself. Therefore, if they choose to sell these at a later time, they will not have the logo engraved. For runners-up outside of China, the prize will either be a digital version of the art book or a digital version of Stardust's official album due to the cost of shipping.
They are currently asking fans for ideas for Stardust's album and art book name on their Weibo.
Update: A 6th illustration has been added to the list of winners.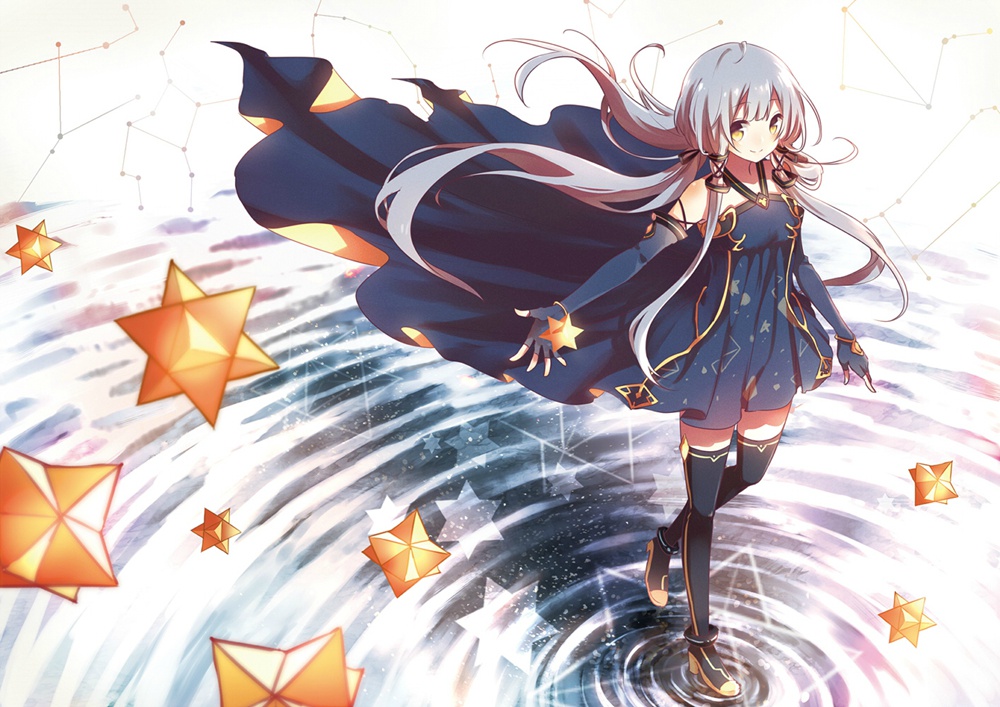 There will be more contests for Stardust in the future, so stay tuned! For users who do not have a Weibo, you can also follow them on their official
Twitter
. It appears they will be posting information in English.