A few months ago a Chinese VOCALOID was announced and was given the name Stardust (Xingchen, 星尘). This was a collaboration between Shanghai HENIAN and Quadimension. Stardust was originally a mascot for Quadimension's album series. Her Quadimensionko design was announced in February of 2015.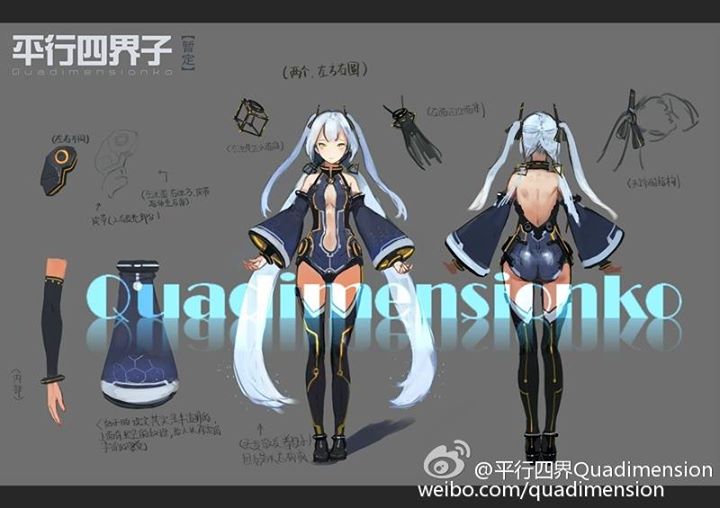 When her VOCALOID design was revealed in May 2015 there was a lot of controversy and displeasure by fans claiming she shared many similarities to Hatsune Miku.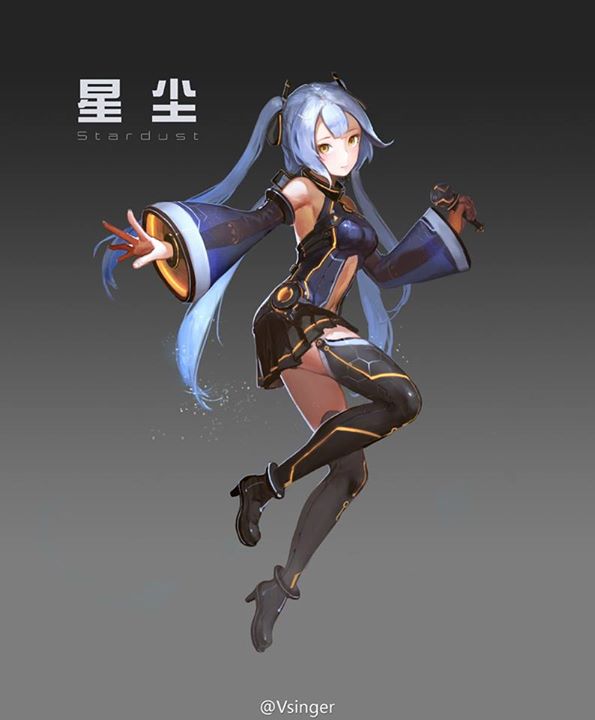 Only a few days later it was announced that the VOCALOID Stardust design was going to be changed. The concept was made by November, however Ideolo made the illustration based on her concept. A few weeks later the new illustration by Ideolo was revealed.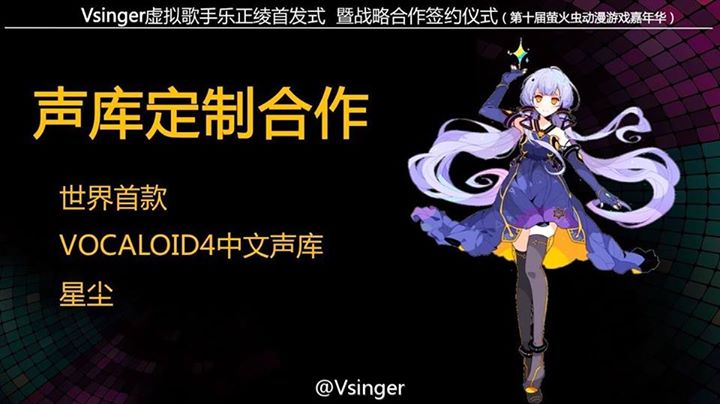 Stardust's official Weibo announced an art contest for an official art book for Stardust. A release date of  VOCALOID Stardust is also set for February 2016.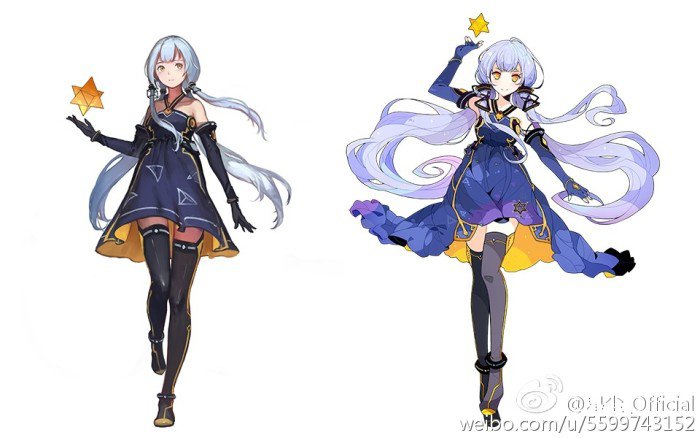 The illustrations above are both considered official. The one on the left is illustrated by November, while on the right is the illustration by Ideolo.
Contest Details:
-The illustration can be posted on Weibo's website and tagged @Stardust official Weibo. (If you do not have a Weibo, sending it to the email below is all that is required.)
-The illustration must be sent to the following email: [email protected]
-No restrictions on the theme as long as it is related to Stardust.
-The image size recommended is 3507*2480, 300dpi.
-The image can be set horizontally or vertically.
-If your illustration is chosen, you will be contacted for your payment and the art will be included in the official artbook.
-Prizes are set for anyone who participates, even if your art is not chosen.
Contest will end in December.
Update!
Stardust's official Weibo has made a couple new announcements concerning the contest.
Those who participate, even if you do not win, will receive a Stardust Nendoroid strap that will have "星尘降临日"(Stardust Birthday) imprinted on the backside. Full details of that post can be found here.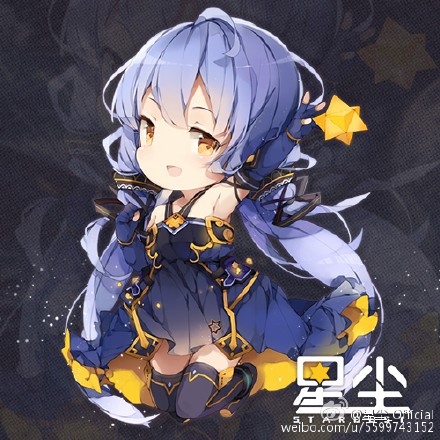 Note: The strap is only for participants in China, they are still in the process of working out a prize for participants outside of China. We will update once we have more information on this matter.
They have also mentioned that this art book contest is part of a bigger event that will be titled "星尘降临日" (Stardust Birthday). This event will include creations such as MMD models, PVs, music and more. You can view all entries on Weibo at #星尘降临日#.
We will keep you updated as more information is revealed in the future about the event.