In case you missed the first batch of Calendars by AHS for 2019, they have reopened the sales! There is no closing date to purchase the calendar, therefore, we can assume that the orders will close once a certain number of sales is reached. Make sure you don't miss your chance to get yours!
Characters
January: Kaai Yuki & Tsurumaki Maki
February: Kizuna Akari
March: Tohoku Itako
April: Kaai Yuki
May: Hiyama Kiyoteru
June: Haruno Sora
July: Tohoku Zunko
August: Tsurumaki Maki
September: Tohoku Itako
October: Minase Kou
November: Yuzuki Yukari
December: jam Band (Maki's band)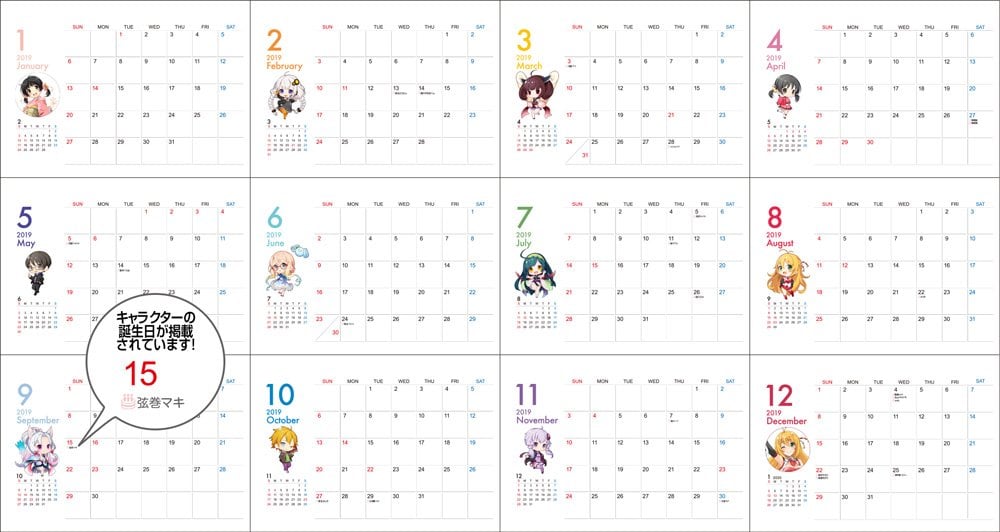 The calendar size is: 157 x 182mm (6.18 x 7.16 inches).
The calendar is priced at 1,620 JPY ($15 USD) and can be purchased here.