Powered by EXIT TUNES, the largest Japanese ACG record company and the mobile rhythm game《Zyon》have just released their newest update featuring EXIT TUNES' VOCALOID "MAYU".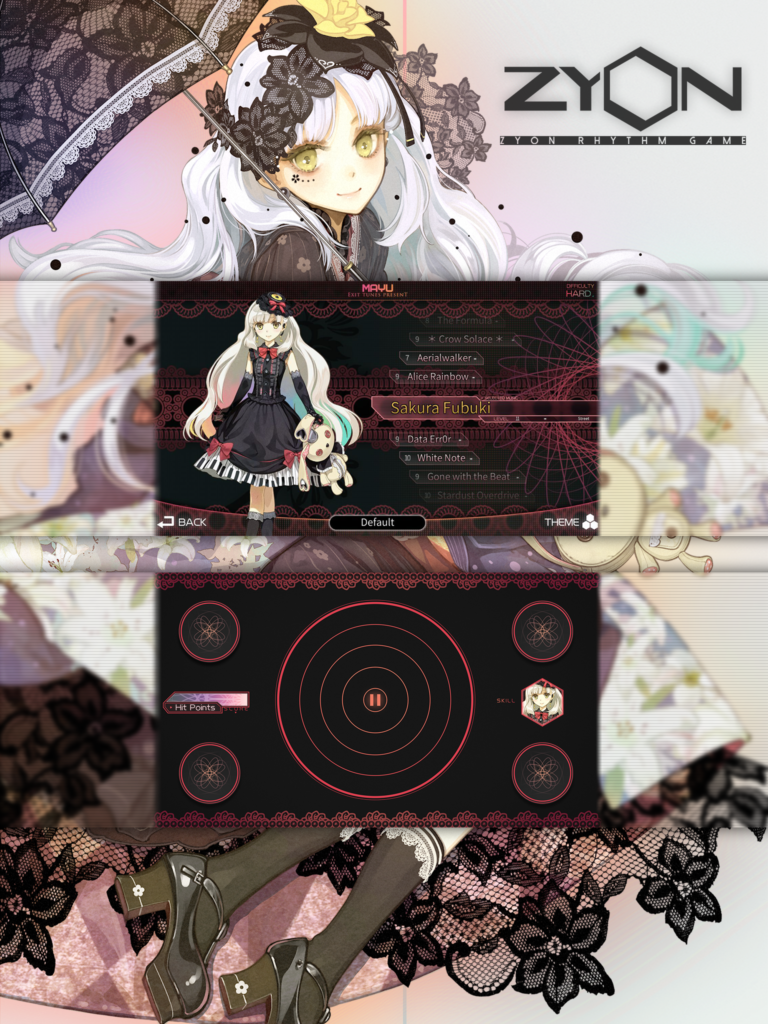 As a rhythm game focusing on original music and VOCALOID-licensed songs, Zyon has had a great start since its iOS launch in November 2015 and Android release in April 2016. With a strong demand from fans, this is the first time Zyon is featuring a Japanese VOCALOID character as well as some popular Japanese VOCALOID songs.
This event will be divided into four parts. A lot of EXIT TUNES-licensed VOCALOID songs can be experienced and purchased on Zyon's store, most of which are top hits on Niconico.
The legendary VOCALOID songs in "MAYU PACK 1" include:
「炉心融解」(Meltdown) (iroha feat. MAYU)
「吉原ラメント」(Yoshiwara Lament) (亜沙 MAYU)
「ぽっぴっぽー」(Popipo) (ラマーズP feat. MAYU)
「夕立のりぼん」(Yuudachi no Ribbon) (みきとP feat. MAYU)
The production company of Zyon has released a specially designed MAYU theme and user interface featuring an animated MAYU. You can watch the trailer below to have a better idea on how it looks.
Also, to celebrate Zyon's bond with MAYU, Zyon's Facebook page in collaboration with VNN is going to be holding a giveaway event. We will be giving out 10 signed MAYU CDs and post cards, all of which will be signed by some of the most famous Japanese VOCALOID producers. These include 164, 亜沙, and Mikito-P.
How to Enter
– Comment your favorite VOCALOID song of any VOCALOID in the comment section of the VNN or Zyon's official Facebook.
– Share the post.
– VNN and Zyon will each be giving away 5 prizes! (All links can be found below.)
For more information on Zyon, click here.