IA will be making her way to Madrid for her first live concert in Spain on April 21st and 22nd at the Teatro Auditorio Casa de Campo.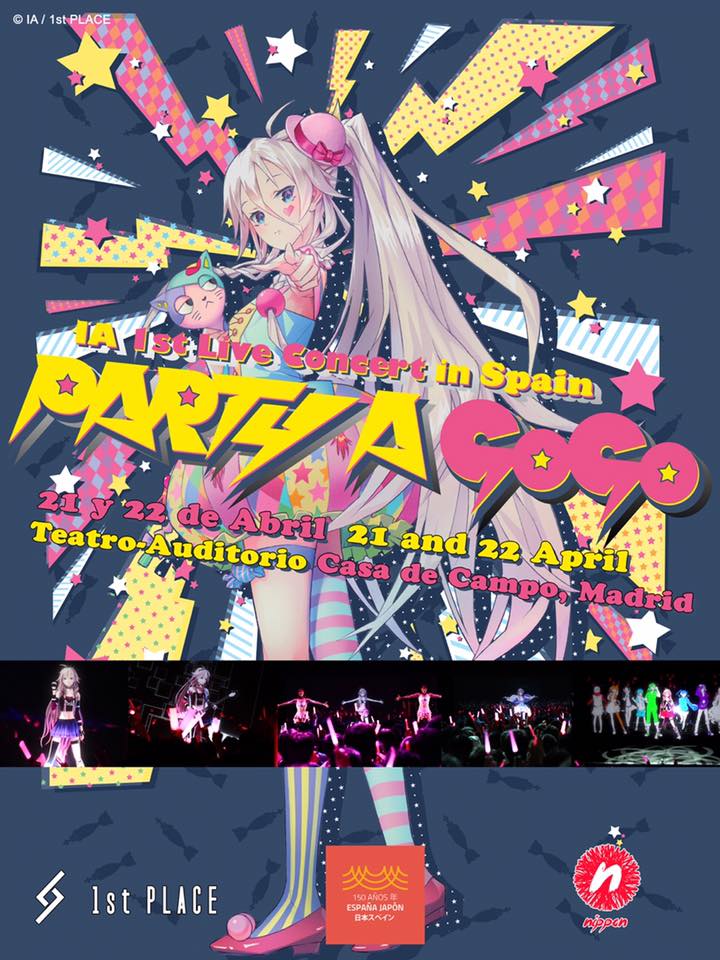 IA Live is part of the Official Commemorative Acts of the sesquicentennial (150th ) Anniversary of the diplomatic relationship between Japan and Spain. Since 1868, when Japan first opened to the international community, both countries have been developing a dynamic and unique relationship.
Japanese animation is just one of many examples of cultural exchanges between the two countries. Don't miss such a great opportunity to see an up and coming virtual artist before she takes the world by storm!
Tickets
– Standard: 20€ (Approx $25)
– Premium: 35€ (Approx $43) (Includes premium seats and official and exclusive IA goods.)
– Limited: 45€ (Approx $55) (Includes premium seats as well as official and exclusive IA goods, backstage access and the opportunity to meet the creator of IA and CEO of 1st PLACE, Kumiko Maruyama.)
Click here for ticket information.
Links