Back in June, an anime featuring Tohoku Zunko was announced alongside other characters. Since then, there was not much information revealed, but now, we finally have some updates! Although it's not very much, any news is good news!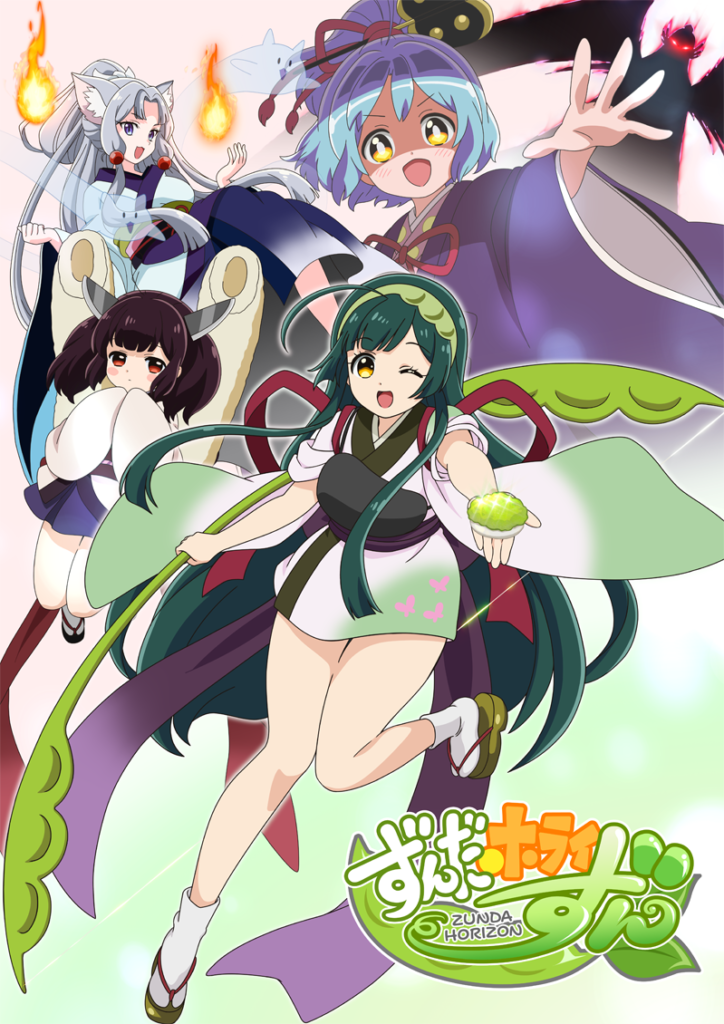 Anime Tamago's official site has posted new information about Tohoku Zunko's upcoming anime Zunda Horizon, which will begin airing on March 11th, 2017, in Japan. They have revealed the visuals for every character who will appear in the anime. You can check them out below.
Source: Anime Tamago's Official Site
Fore more information, check out: Tohoku Zunko Will Be Made into an Anime!