Hello bunnies! The debut of a new figurine brand named "TOONIZE" was announced today! The first characters to be represented it is Hatsune Miku and friends, otherwise known as the Hatsune Miku series!
新フィギュアブランド『TOONIZE(トゥーンナイズ)』がフリュープライズよりデビュー!
第1弾は初音ミクシリーズ!
ミク&リン&レンがカートゥーン風デフォルメで立体化★
監修中の原型画像&イメージイラストを初公開いたします。
20年春から展開予定★続報をお楽しみに!#初音ミク #TOONIZE pic.twitter.com/RcCjJoIn44

— 【フリュー公式】PRIZE info (@FURYU_prize) November 6, 2019
As of now, the virtual idols that have been announced so far include Hatsune Miku, Kagamine Len, and Kagamine Rin so far. Furthermore, the figures will be three dimensional, with cartoon-like features more unique to what you normally see.
Not only that, but the FuRyu Company, in collaboration with Chara-Hiroba, revealed a prototype of the trio, too! We have included the full resolution image here, but you can also view it in their official tweet!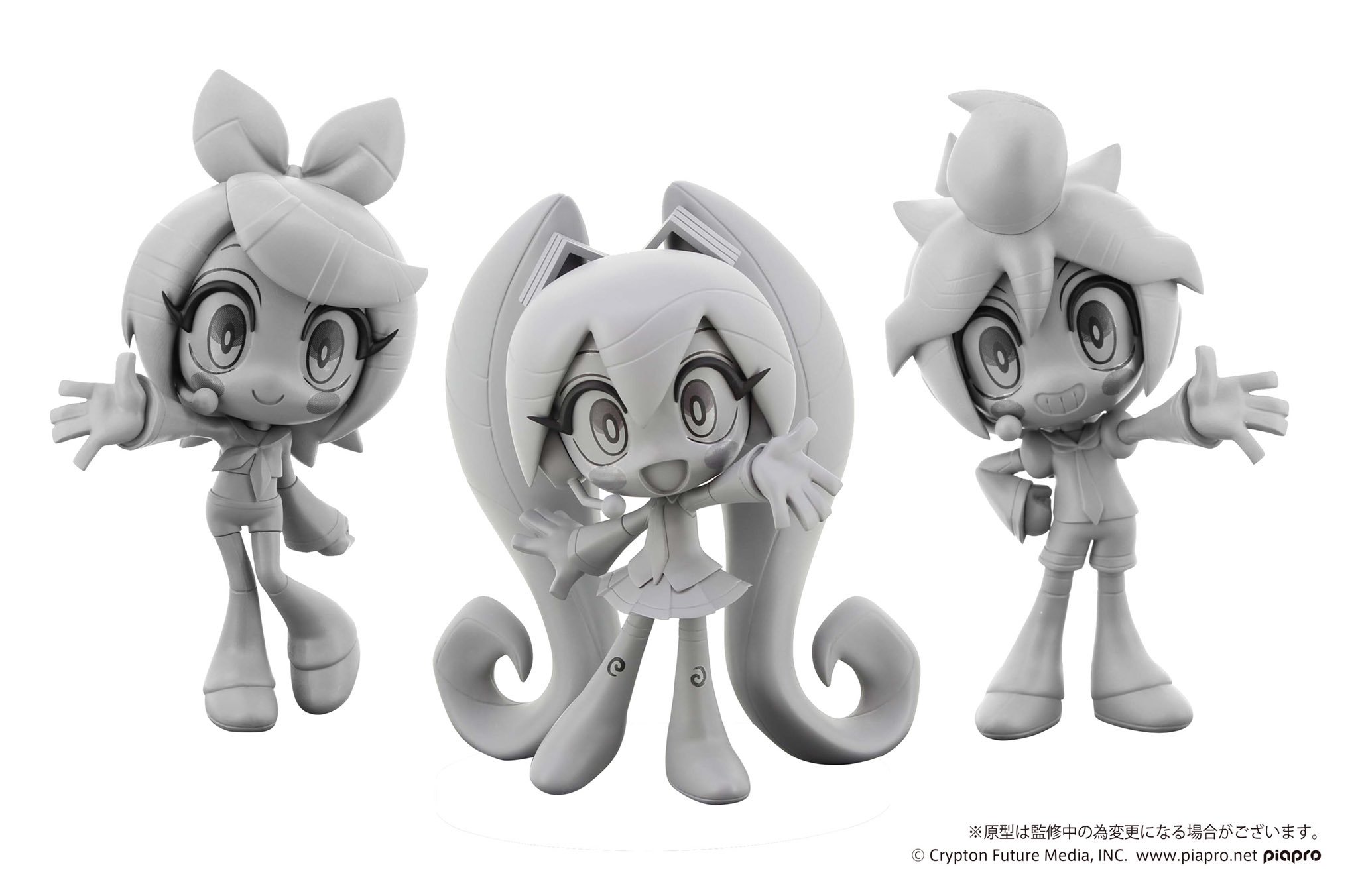 Now, compared to the more traditional, anime-inspired designs that make nendoroids and figures so distinct, these statues have a more cartoon-inspired style. The dramatized features and more abstract shapes are very different than what we expect from the usual anime figure!
The original image and full illustration will be released soon, detailing more information about this new style of prize figures. 
As of now, they are scheduled for a spring 2020 release!
We'll keep you updated with more information, soon! For now, which figures are you most excited for? Let us know in the comments!
Sources
FuRyu Prize can be found on Twitter and their website!
Chara Hiroba is available via their official website, as well.