World renowned virtual diva and singer, IA, has released her latest EP as of December 9, 2020. It features a collaboration with singer/songwriter MINMI, who provided tracks as well as guest vocals on the EP. In addition, TomoLow (known for work with Namie Amuro, Nogizaka 46) and world class artist DANTZ (Ultra Music Festival performer) have joined as producers.
The album itself focuses on core themes of "Life, love, and peace". In this three-part structure, IA sings her message of all lifeforms to live in harmony, stopping environmental destruction, and the threat of species going extinct.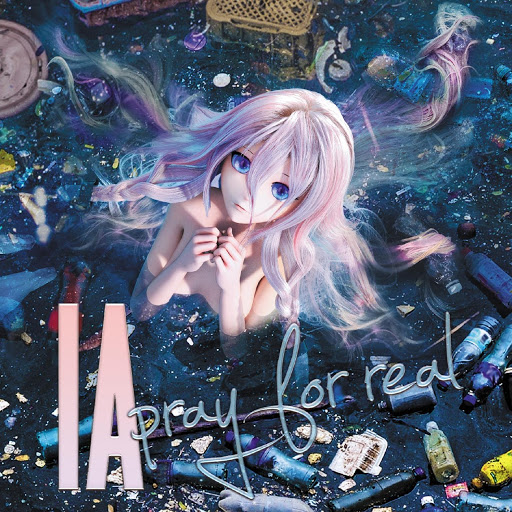 Additionally, the trailer teaser for all tracks is currently up for your viewing!
Track Listing
pray for real feat.MINMI
Lyrics and song by: MINMI
Composition by: TomoLow
DIAMANTE
Lyrics and song by: Sho Fujiwara/Ryosuke Kataoka/Ryo Ito
Composition by: Sho Fujiwara/Ryosuke Kataoka
Re-PLANET
Lyrics by: Alicia Stamkos/TomoLow/AIJ/Kei Hiroki
Song by: Alicia Stamkos/TomoLow
Composition by: TomoLow
Conqueror-DANTZ Remix
Lyrics by: Clémentine Jane
Song by: Sendra
Product Information
Name:pray for real
Artist:IA
Included:CD + DVD + special lyric card + limited sticker + special calendar
*sticker and calendar only available for the 1st lot 
Number of disks: CD x 1 / DVD x 1
Product Number: IPCD-2001/2002
Release date: December 9th 2020
Price: 2,500 JPY (tax not included) 
JAN:  4582364266842
Publisher: 1st PLACE
[Store limited bonus] *limited units
TOWER RECORDS: original jacket art X-mas version pin badge
ANIMATE: original jacket art B3 poster
HMV: original jacket art pin badge
NEO WING (CD JAPAN): original jacket art 2L size portrait
Amazon.co.jp: original jacket art post card