On August 27th, 1st PLACE had their first live concert in Shanghai, China. Our VNN Chinese staff, Para, Fran, and Funai, got the chance to attend this event. They were very honored to have the opportunity to interview the CEO of 1st PLACE, Murayama Kumiko.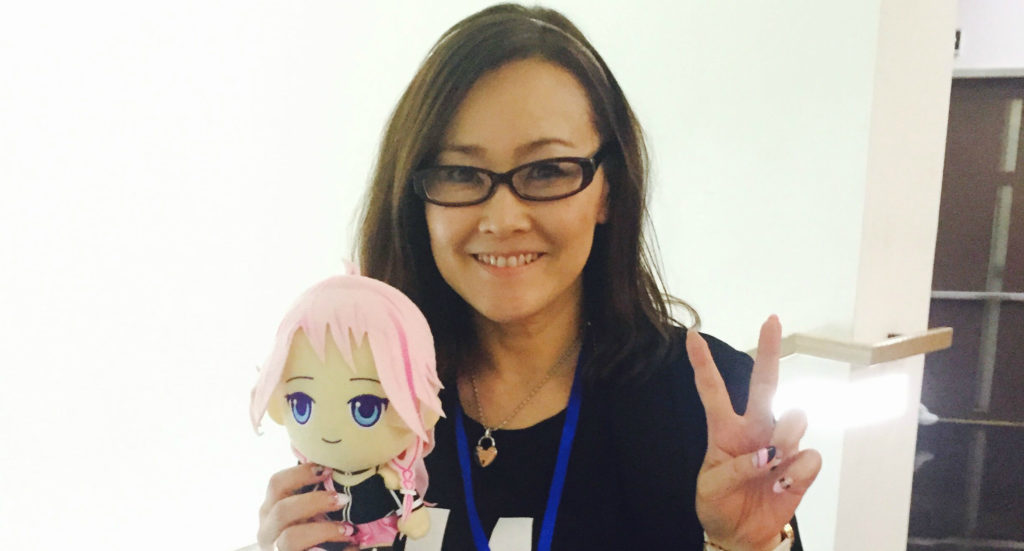 Special thanks to 1st PLACE international staff "刘阳" for the translation. The following is our interview.
Note: This is not a word for word translation from Murayama Kumiko, we have done our best to make the message as close to the original as possible. However, due to languages and meanings differing from one language to the next, some things may not be exactly the same. It was translated in order to make it as close to the original as possible and to make it easier to understand for our readers. With this in mind, some things may be edited along the way as we see fit.
1. Can you tell us more about the birth of IA? How did it begin?
Murayama Kumiko: We all know Lia is 1st PLACE's first artist and has been the only one for a very long time. About 5 or 6 years ago, Lia was pregnant at the time and needed some time to recover, which meant that she couldn't work. So I started to think, is there any way to bring Lia's voice to everyone even when she can't work? So I asked lots of people and also thought of other ways. In about 2011, I fell upon VOCALOID. At the time, I didn't know what it was, as I had never seen such software and was not aware of it. I wanted to find people who understood what it was. I then decided to create IA due to Lia being pregnant and unable to sing, and figured this would be a great way to bring the voice of Lia to people through IA.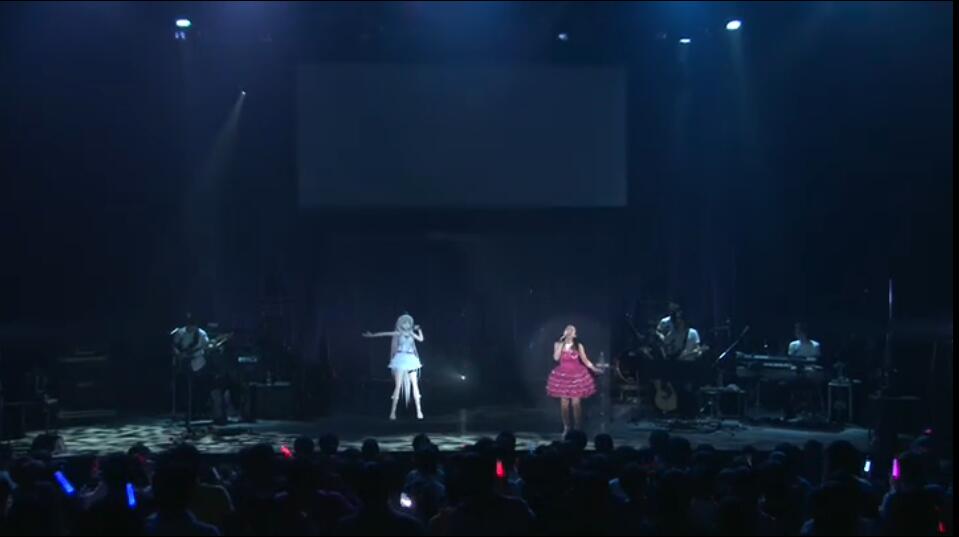 2. It was mentioned that IA CeVIO was in production this year during IA's anniversary. Can you tell us about the progress of this?
Murayama Kumiko: Firstly, there was no official announcement of IA getting a CeVIO voice bank or being in production. (Note: Seems I misunderstood.) We do, however, have a new project in the making that is "IA TALK". As the name suggests, we hope to add a feature to have IA talk using a new engine. As for more details about "IA TALK", we cannot disclose them at this current time. However, information will be revealed soon. We all know that the recording of a "Talk" library is more complex and takes a long time, so please be patient. We also want to assure its quality; if we are not satisfied with the result, we will not release it to the public.
3. Does 1st PLACE intend to host other events in China?
Murayama Kumiko: Any artist who does not live in China needs a special license to perform in China due to restrictions. However, if anyone is willing to invite us to perform, we will definitely consider it again.

4. Does 1st PLACE have any other plans for IA in China? Any chance that you will have other live events in other cities in China? 
Murayama Kumiko: At the moment, 1st PLACE does not have enough resources in China. Shanghai was the first time 1st PLACE has officially hosted an event in China. We hope this live performance will be a good starting point in finding resources in the Chinese market and meeting fans. As mentioned before, we are willing to consider other cities in China if we are invited.
5. Chinese fans would like an easier way to purchase albums and merchandise. Does 1st PLACE have any plans for such?
Murayama Kumiko: We would love to bring IA albums and merchandise to Chinese fans, but as mentioned before, the Chinese fan base is still relatively small, so we are currently exploring possibilities. We hope that the live shows will help us understand the Chinese fans better as well as hope that we can find other partners in China to help us in the future. We still have other means if you didn't know, such as CUP (China Union Pay).
Everyone: CUP?
Murayama Kumiko: We have registered our products there, so Chinese fans can purchase them here. In fact, since we registered, there has not be an order yet. (Note: We went to check and there were, in fact, two orders for clothes.) We also have a company in Japan. We are currently in negotiation with other companies from China. We hope that by the end of the year or early 2017, 1st PLACE will have a place for the Chinese fans to purchase our merchandise.

6. President Murayama, how does it feel to be in Shanghai, China?
Murayama Kumiko: We have a very busy schedule in this event and don't have much time to explore the city, so I can't exactly say how I feel. I hope that I will be able to meet with fans during the concert today and see the fans' enthusiasm. In fact, we had two meals yesterday in China at noon and night, which were very good. Tomorrow we will be taking the plane back to Japan, but first we will be doing some shopping in Shanghai. What food, snacks, or attractions do you recommend? (Note: Chatting ensued.)
7. What are your thoughts on Chinese VOCALOIDs? Any plans in the future?
Murayama Kumiko: I do not know much about Chinese, Chinese VOCALOIDs, or the culture, so I cannot comment on this. I do hope in the future that I can learn more about the Chinese VOCALOID culture. In fact, IA has been to so many places around the world and we always love to work with the local artists, whether they are a human being or any other VOCALOID character. We are very interested and we hope to have that opportunity in the future.
8. Anything you would like to say to our Chinese fans?
Murayama Kumiko: Thank you very much to all our fans who came from around the country to watch this concert. Because 1st PLACE lacks the resources and our promotion is not the greatest, there are some difficulties in getting the official information to our fans, and for that I am very sorry. We have opened a Weibo and Bilibili account which we will be using more often in the future to bring all official information, so please support us there. We also opened a questionnaire on our Weibo before the live started, and I hope this interview will help us promote that questionnaire. Please send us your thoughts and we will try to do better after reading these comments.
---
After our interview was over, Murayama Kumiko also asked us questions. She wanted to know what Chinese fans thought about IA. We were all honored to answer her questions due to being IA fans for years.
Funai: I discovered IA about 6 months after her release. I was familiar with other synthesizers at the time, so naturally I understood VOCALOID-related things. When I first noticed IA , I was very fond of her, and after listening to her voice, I really liked her. I then looked up some information about her and found out that Lia was her voice provider. Later, 1st PLACE released a few albums (IA/01, 02, & 03) and I thought the quality of the songs were really good. Personally, I pay attention to song quality. Compared to other VOCALOIDs who put more emphasis on being "idols" at this point, IA focused more on being a "singer".
Murayama Kumiko: Thank you guys for giving me your opinion. In fact, this is my strategy.
Para: I came in contact with IA through the Kagerou Project, and I think the majority of fans in China discovered IA through the Kagerou Project. In fact, regarding to what he (Funai) said, I prefer her talk voice — yes, the sound of her talking. Of course that doesn't mean I do not like her singing; I just think she is very cute when speaking.

Murayama Kumiko: Do you think that her voice when she speaks is similar to that of her singing?
Para: Not really. I have heard her sing before, but later when I heard her speak, it was "Wow," this is good.
At this point, our chat with the CEO was over. We hope that everyone will support 1st PLACE and IA in the future. Let her bring more joy to fans in China!
Links
"IA PARTY A GO GO" 1st Live in Shanghai Questionnaire