For some time now, we have been teasing the launch of our shop on VNN and now we are proud to say that it is finally open!
In our shop, you can find products for UNI, SeeU, ALYS and Zing. These products include keychains, phone cases, stands and pins. The art was also done by some wonderful illustrators such as Yuniiho, Swanami, Rizihike and Yen-mi!
Although what we have at the moment is in small quantities, we promise to bring much more in the future, so stayed tuned for that. In the meantime, we hope you enjoy our nice little selection. On top of all that, all our products are officially licensed/authorized to be sold! That means, that not only are you supporting VNN but you are also supporting the creators and companies behind the product.
These products are exclusive to VNN, therefore you will not be able to find them anywhere else. Our shop is also open in two languages for those of you who prefer French, and of course an English one.
Preorder
At the moment, all of our products are for preorder until February 16th, with an expected shipping date of June. (We will do our best to make it earlier but in the meantime please be patient). Keep note however, that once the preorder closes, SeeU and UNI products will no longer be available as they are limited time only, get them while they last!
Lastly, if you preorder now, you can get an additional 18% discount on all products in our shop to celebrate our opening! If that was not enough for you, we are also giving away a free set of stickers to go with our preorders!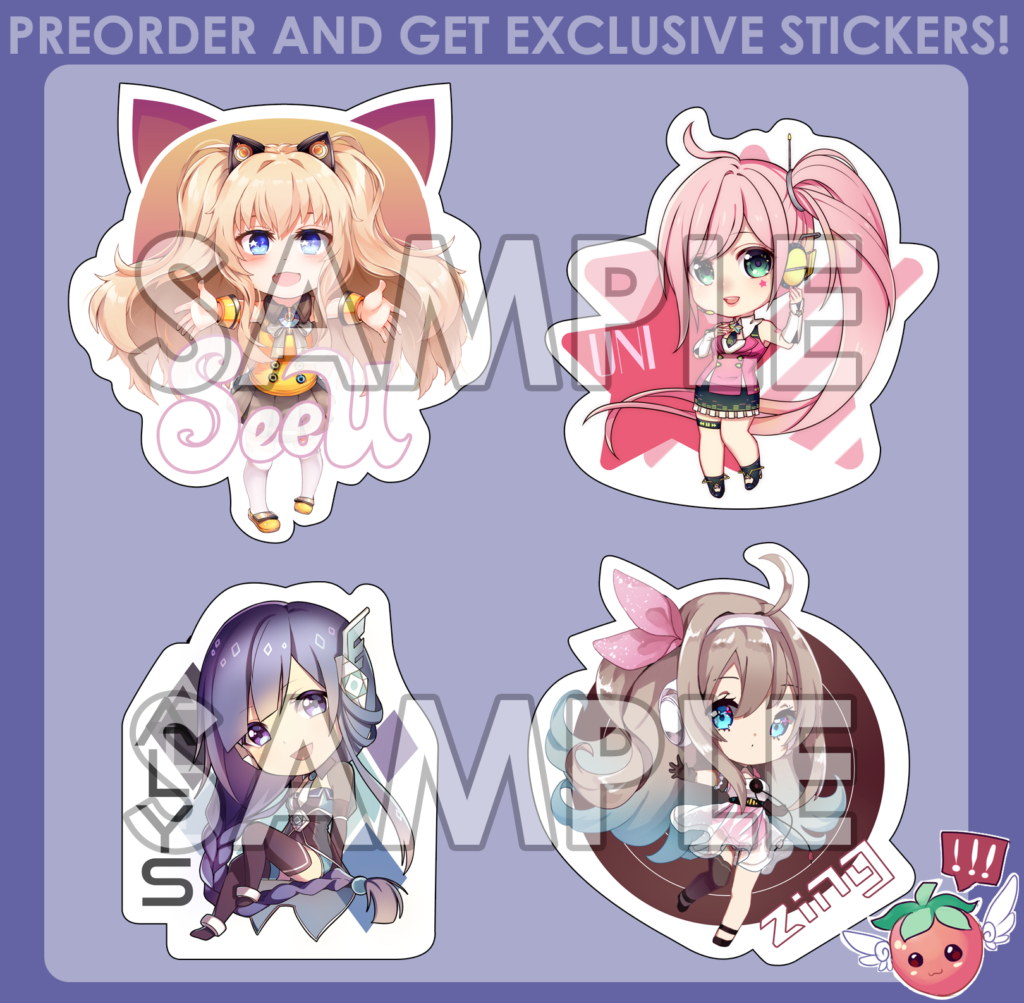 Shipping
All of our products ship with flat rate, so no need to worry about calculating the cost of shipping, we made sure to set it at an easy price. 7$ anywhere in the USA and in Canada there is the option for Standard at 13$ or Express at 23$ anywhere in Canada. Please note that we currently only ship to the USA and Canada, however, if it proves to be successful, we will do our best to ship in other places in the world.
We hope that you will enjoy what we have on offer and feel free to let us know if you have any questions.
You can buy our products by clicking on our shop tab on VNN or you can simply follow the link here for English and here for French.
Feature image art done by Indie