Those of you following VNN have probably seen some of the INVAXION post on our media already. With that being said, we have decide to make an article to include everything in one place.
What is INVAXION?
INVAXION is Aquatrax's second rhythm game with their first being Zyon (spelled "Zion" in China). INVAXION will be available on Steam as of December 20th. Just like in Zyon, you will be able to find a variety of virtual singers in the game and we can expect more in the future.
Music
A variety of musical genres can be explored in this game ranging from slower ballads to EDM to anything in between. So if you like rhythm games that offer a good variety, then this is a game for you. As said before, some of the songs will feature virtual singers – such as Mayu and IA.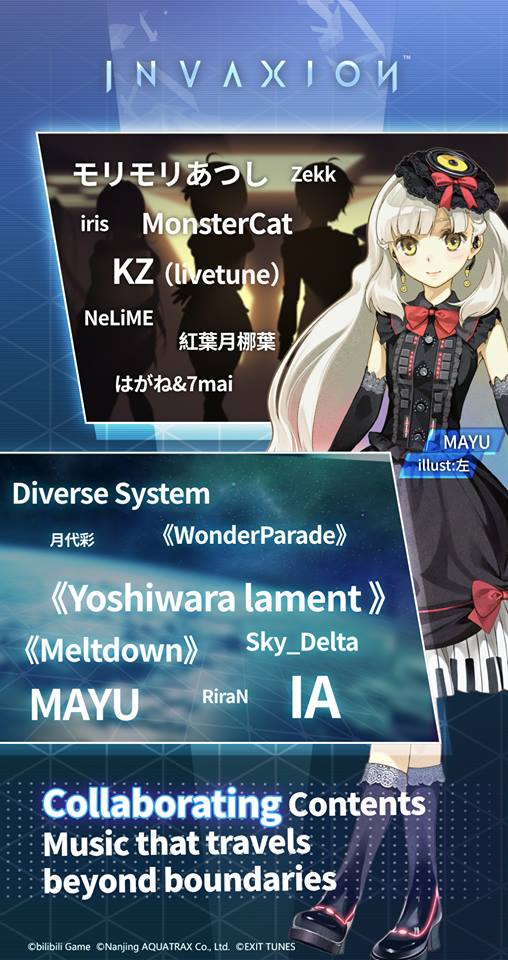 On top of it all, they are running a campaign on their page with in-game goals. These include the addition of a "Mini IA" as well as Zing.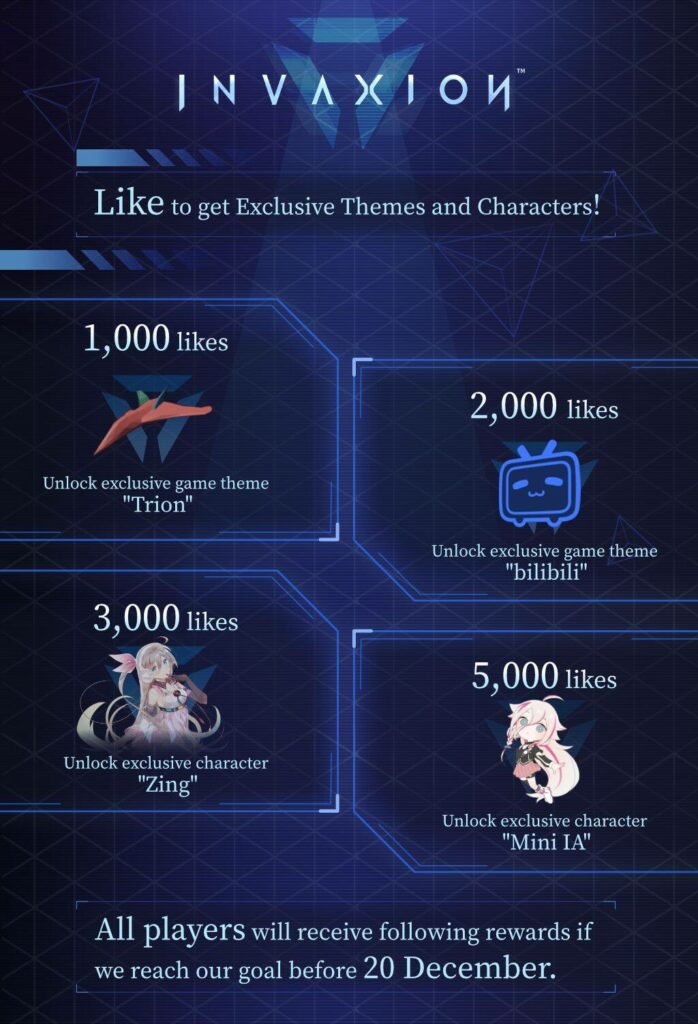 Make sure to head on over to their Facebook page and give them a like if you want to unlock these rewards! You can like their page here.
Stay tuned for more information about the game on their page as well as VNN.