This project is a collaboration between our partner VocalNexus and Maido no Kisetsu. They are planning a Hatsune Miku x Kagamine Rin & Len 10th anniversary themed maid cafe at AnimagiC 2017. AnimagiC is a convention that is held in Germany.
AnimagiC 2017
Time: August 4th ~ 6th
City: Mannheim, Germany
Location: Congress Center Rosengarten
Maido no Kisetsu is a German maid cafe group inspired and oriented on typical maid cafes in Akihabara. In the past, they had organised events such as a Sailor Moon themed cafe for Hanami 2016. They are a voluntary group of fans, trying to bring themed maid cafes to German conventions.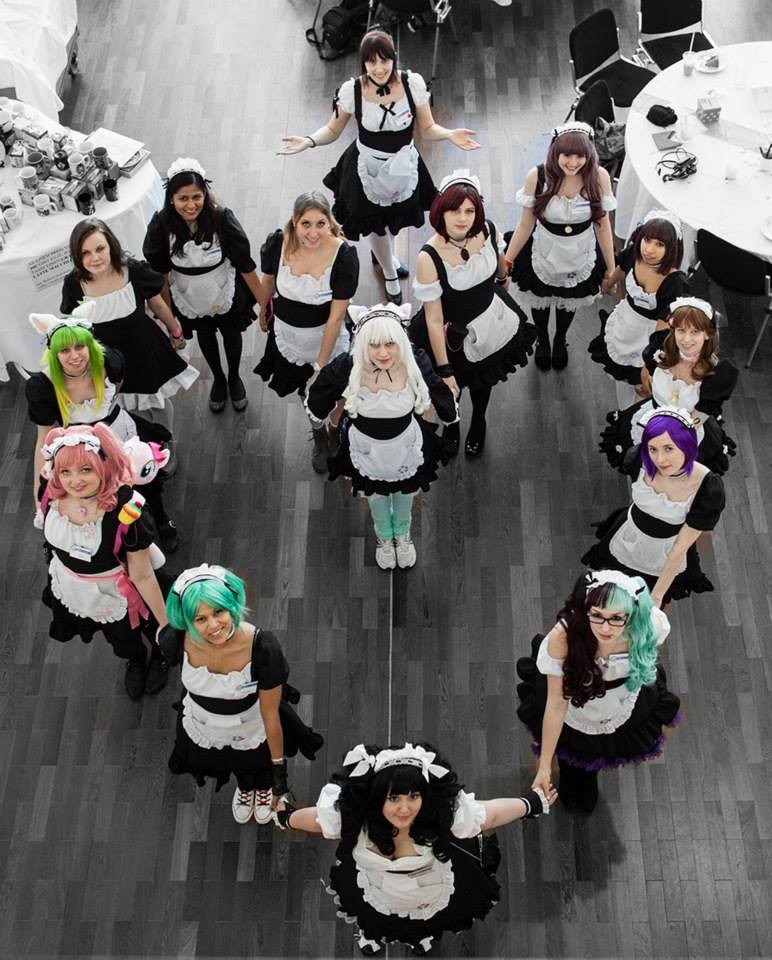 For this project, Angelina Paustian will create themed dishes of the Crypton VOCALOIDs (drinks, sweets, etc). She has also created the themed Sailor Moon dishes back in 2016 and is a well-known author for recipe books in Germany. Angelina previously visited Japan for a year and studied "Ernährungs- und Haushaltswissenschaften" (the study of household and nutritional sciences) in Germany. Because there weren't any good Japanese recipe books in Germany, she decided to write her own book when attending university. Her first book Koch dich japanisch! (Cook Yourself Japanese!) won the Gourmand World Cookbook Award in 2013. VocalNexus, the one who started this collaboration, will be responsible for the VOCALOID decorations, posters, table mats, and advisers for the costumes that the maids will wear, as well as anything necessary to meet German laws and regulations.
Links
AnimagiC Official Website
AnimagiC Official Facebook
AnimagiC 2017 Official Facebook

Angelina Paustian's Official Website
Maido no Kisetsu Official Website
Maido no Kisetsu Official Facebook
VocalNexus Offical Website
VocalNexus Official Facebook
VocalNexus Crowdfunding