Since the reveal of UNI's design back in August of 2015, everyone has been anxious as to when her official release date will be. Well, the long wait is finally over. We now have an official release date! Physical copies will be available for pre-order on her official website "Character Planet." There is even a countdown for you to see. Pre-orders for her physical copy will open on February 2nd.
UPDATE: You can now pre-order your physical copies globally! (Note that shipping will vary on location.)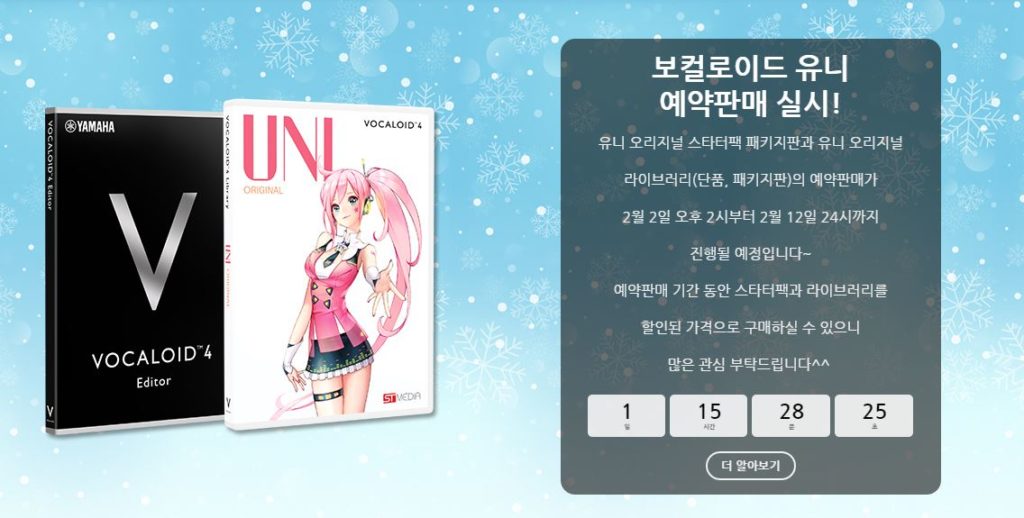 If you prefer the download version, this will be available on Character Planet as well as the VOCALOID shop soon. We will make further announcements once it will be available. She will be released on February 14th of this year, just in time for Valentine's Day!
You can find more information on prices in our previous article here.
Links