The newest Korean VOCALOID UNI had her design revealed back in August 2015, and fans have been excited ever since.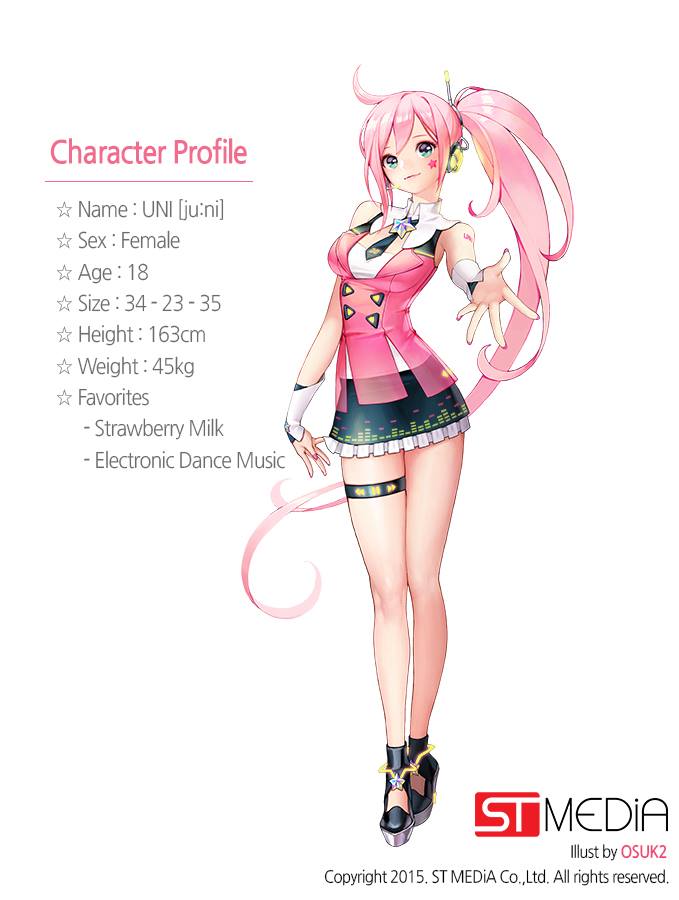 Until now, we only had a voice sample of her.
However, we now have a full demo showcasing her full potential. Check it out!
We also have a message from ST Media:
Thanks for your interest in UNI even if there is very little information on UNI.

We are sorry for the delay of UNI's release. But we are doing our best to make UNI's voice much better.

UNI will be released with 2 libraries (Korean), Original and Append (Soft/Power).

The original library will be released in January 2017, and Append (Soft/Power) will be released in the summer of 2017.

We will start to develop UNI's English library once the append library has been released.

We will announce UNI's release date later on "VOCALOID Empire" and "VOCALOID Talks" Facebook page.

And we will make an announcement in English as well on VNN.

We will not disappoint since you have been waiting for UNI and us for a long time, and we will do our best for you.

Thank you very much.
Stay tuned on VNN for all future dates!