If you missed out on the VOCAMERICA merch, fear not! As promised, the VOCAMERICA online shop is now open for fans around the globe to grab the goodies they missed out on!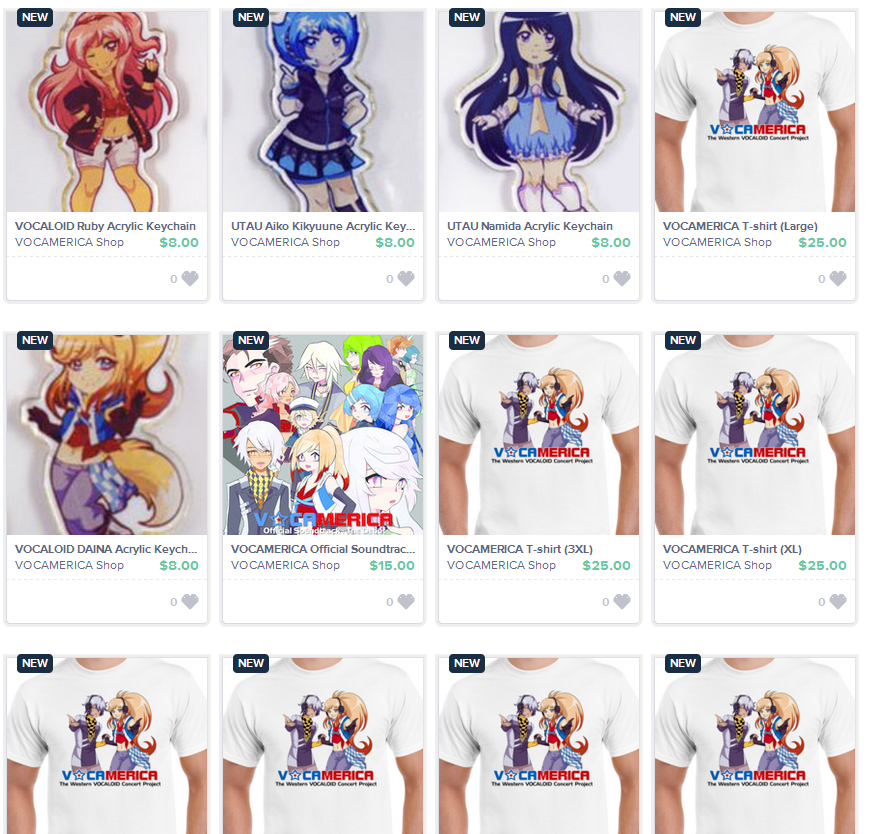 As promised, fans can buy the main six keychains, as well as VOCAMERICA t-shirts and the official soundtrack to the concert.
T-shirts are available in American sizes small to 5 XL, and all cost $25 USD.
The keychains are $8 USD each or you can opt to buy the full set of six for $35 USD.
And the VOCAMERICA Official Soundtrack can be yours for $15 USD.
If you'd like to check out the online store, click here.
We also have an article detailing all of the VOCAMERICA merch that was at NekoCon as well as coverage of the event itself.
Other Announcements
In addition, Kickstarter backers who pledged for a reward, including the MMD models, should have a message in their inbox. While RUBY isn't complete yet, DEX, DAINA, Namida, and Aiko are all ready to be downloaded. As we mentioned previously, MAIKA's model is a free download for all fans. And remember pledgers, you'll receive all future models as well!
More Information
Are you curious about VOCAMERICA? Have you missed our coverage of it? If so, feel free to check out our article detailing what the VOCAMERICA Concert Project is. And be sure to stay tuned to VNN for more VOCAMERICA updates!