On December 8th, VNN attended a conference where Vsinger announced an upcoming concert featuring Luo Tianyi as well as the other Vsinger characters. Pre-sales for the SVIP tickets opened on December 16th and were limited to 500 tickets. All 500 tickets sold out within 3 minutes of the sales opening. This shows how excited fans are to see these characters at a concert!
For the general ticket sales, Vsinger announced they would be available after January 6th and the countdown began on New Years. Everyday on their Weibo, they would reveal bits of information about the concert along with a Vsinger character holding a number counting down the days.
Concert Tickets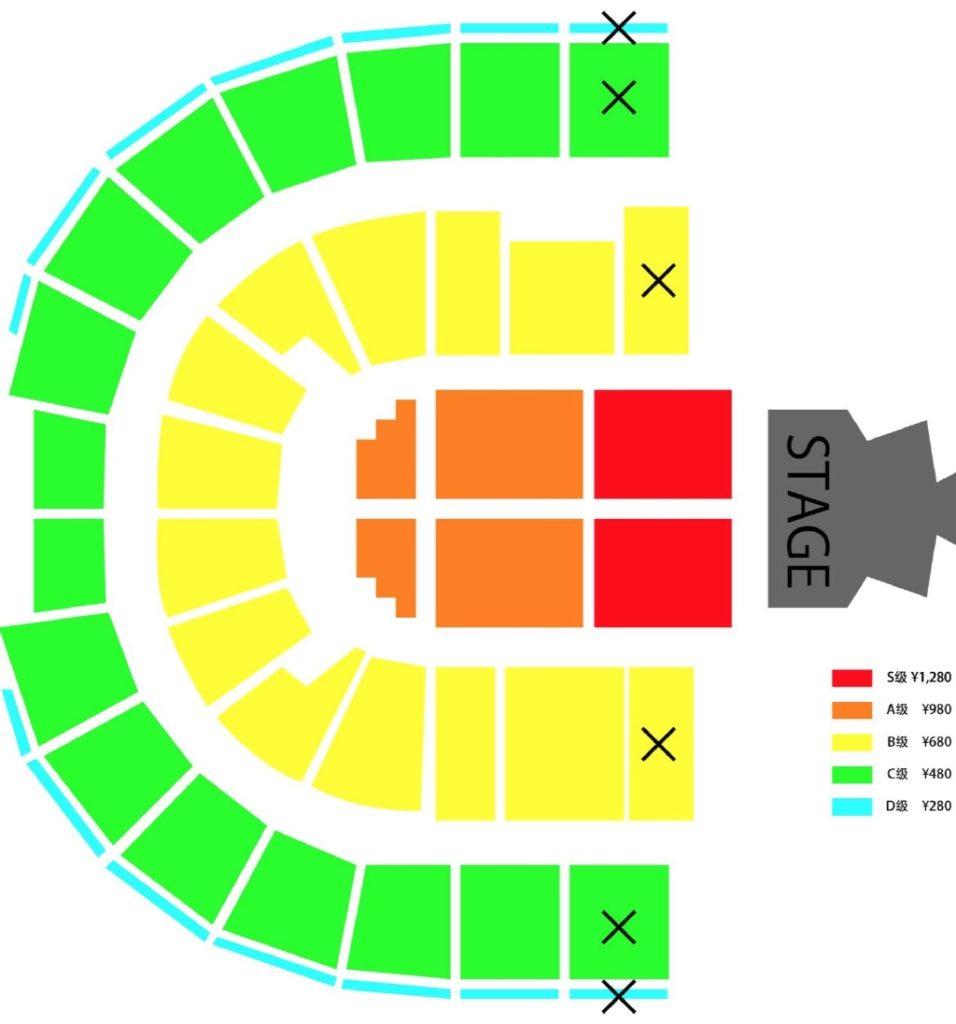 S Tier (Red): ¥1280 RMB ($185 USD)
A Tier (Orange): ¥980 RMB ($142 USD)
B Tier (Yellow): ¥680 RMB ($99 USD)
C Tier (Green): ¥480 RMB ($70 USD)
D Tier (Blue): ¥280 RMB ($40 USD)
Travel Information
Location: Shanghai Mercedes-Benz Arena
Transportation:
Bus – 117, 1030 with the south line
Subway – Line 8, Chinese Art Palace Station (Exit 4)
Ticket Purchase
Note: The ticket purchase websites are in Chinese.
The price range of available tickets varies for each platform. SVIP tickets (¥1280 RMB) were only sold on Pia.Damai and Gewara. Pre-sale tickets will be sent out in May. SVIP ticket buyers who already purchased their tickets in December will receive their special bonus along with their ticket.
Light sticks able to switch between six different colors will be sold online for ¥200 RMB. You can also purchase them at the event for ¥180 RMB. All SVIP ticket buyers will receive their light sticks for free along with their ticket.
They also mentioned that they are working on an official light stick guidebook and an event magazine for the concert. In addition, Vsinger is asking for the fans' opinions on side products and what content should be included in the event magazine.