We are sailing ladies and gentlemen! Vsinger's new outfits made by TID for their Bilibili Macro Link VR performance will bring you some refreshing air thanks to their coolness!
Ready for BML VR 2019!
Luo Tianyi, YANHE, Mo Qingxian, Zhiyu Moke, Yuezheng Ling and her older brother Longya are ready to hit BML VR's stage with their new amazing outfits by showing off their coolness with some gorgeous uniforms, if I dare say, definitely represents them as a singer group!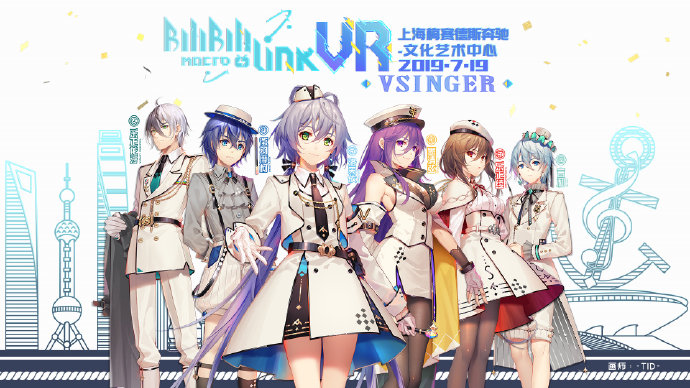 Made by the talented, and now official artist for the group, these uniforms will be their official attire for the event that will be held on July 19th. We can't wait for them to take the spotlight!
Taking the Merchandise Road!
No event can be called as one until we get some nice merchandise for fans to enjoy, of course this is absolutely no exception!
There is a lot of goods that we can look forward to buying and owning a memory of the performance, thanks to these new illustrations that look absolutely perfect, mark our words!
Acrylic Stands (6 variants available)
You can now buy the whole Vsinger group in the form of acrylic stands to display on your shelves for a price of 80 RMB each! Head on over to the shop here to get them!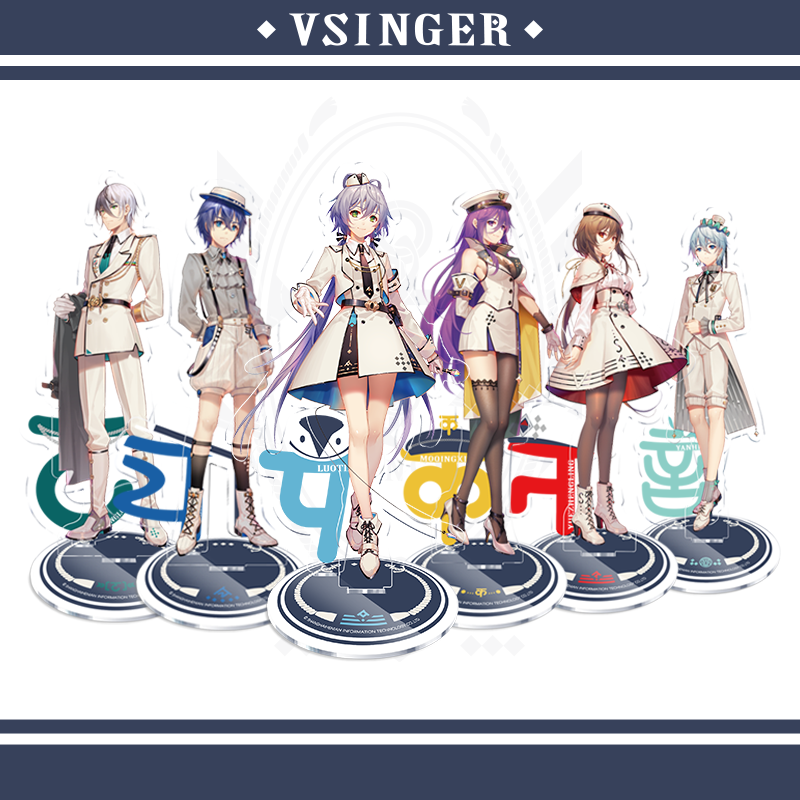 "Sailing Summer" Stationery set
Ever wish you could bring your love for these virtual singers along with you at the office or at school? Why not purchase a full set of supplies to bring with you during your time at school, work or anywhere else you want! You can purchase them all or separately here!
Quick Drying Ballpoint Pen (50 RMB)
Waterproof Pencil Case (60 RMB)
Sticky Notes (20 RMB)
Envelope Notebook (80 RMB)
Acrylic Photo Frame
You can now display your favorite memories alongside these cute sailor version of the Vsinger characters! You can purchase here for 100 RMB alongside five different portrait, each featuring one of the Vsinger character, for 10 RMB.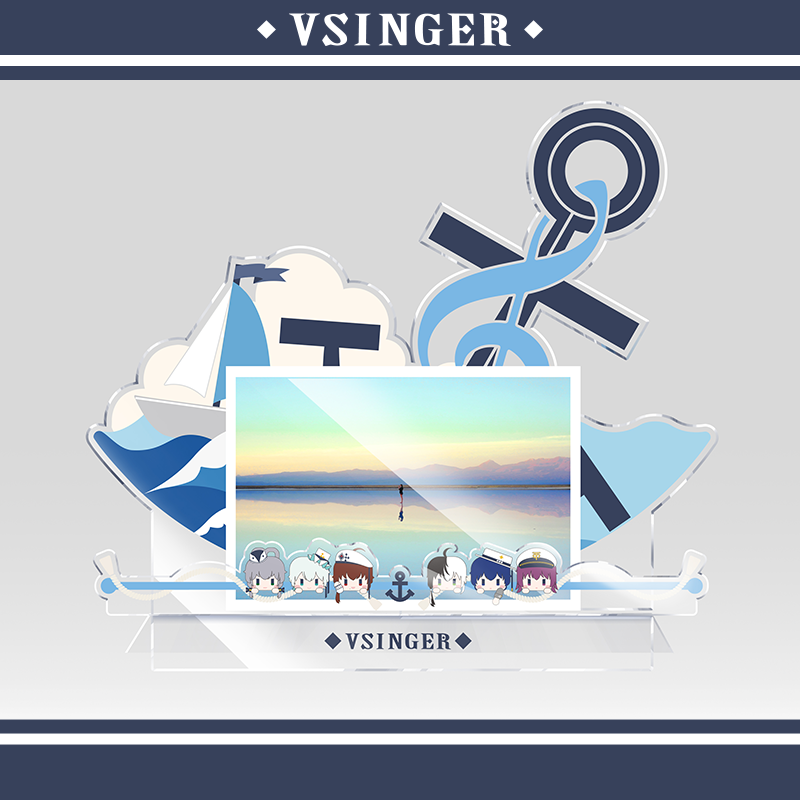 Bracelet
You can also wear them on your wrist anywhere you go for only 80 RMB! You can purchase the bracelet here!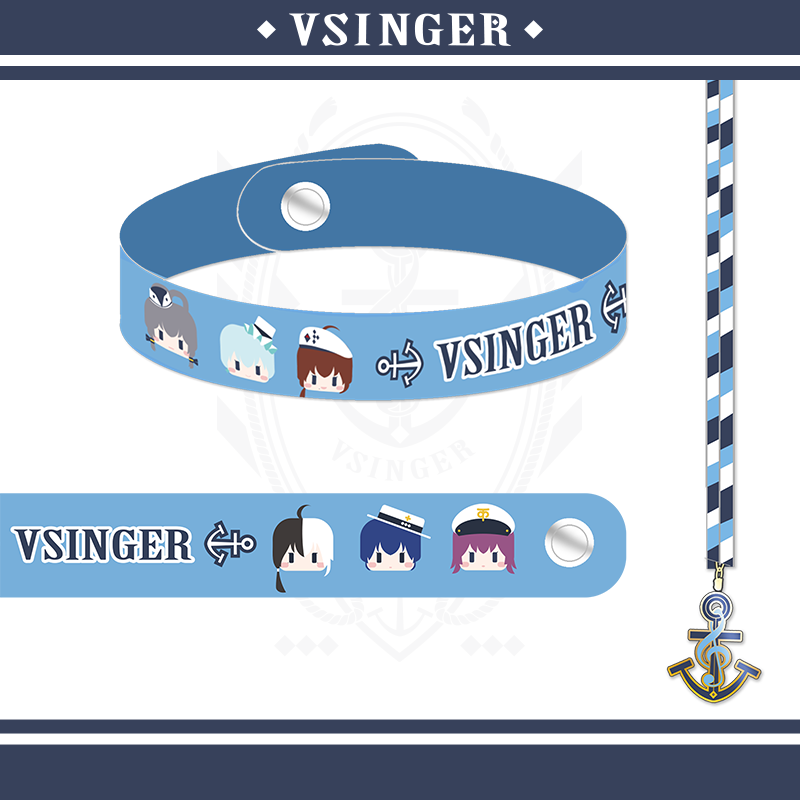 Embroidered Badge Set
If you enjoy decorating your jacket or bag then these are perfect for those of you who like to collect badges! You can purchase the set here for 120 RMB.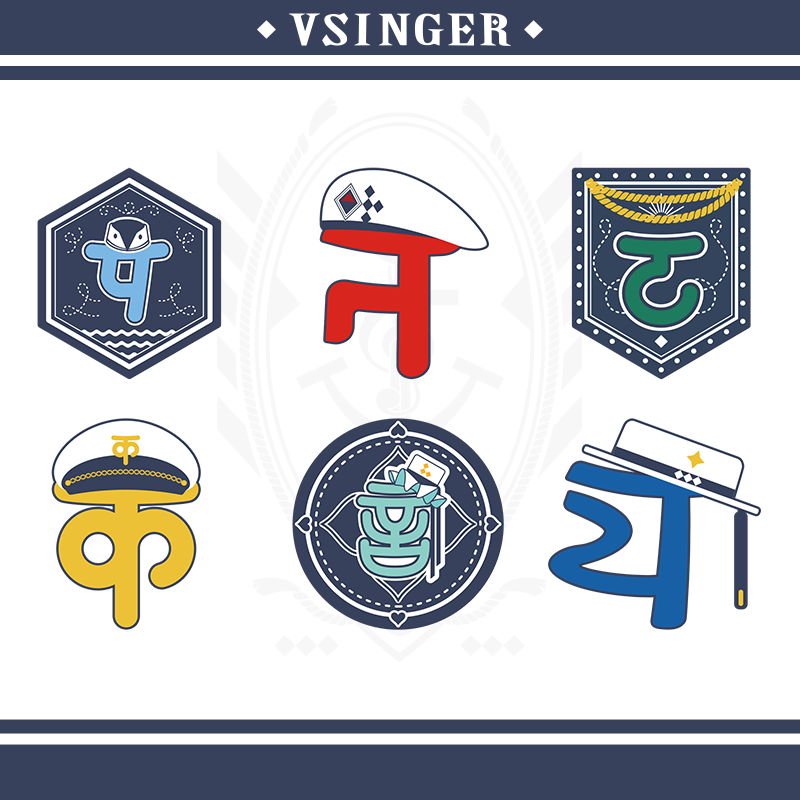 Poker Card Set
Who doesn't enjoy playing cards at some point and time? Whether it be playing Poker or Solitaire, there is always something to enjoy about card games. What if you could play featuring your favorite characters? Well, now you can with this Poker set! You can purchase this set here for 40 RMB!
Light Sticks
If you are planning to go to Vsinger's live performance  or simply want to rock it out at home, then you can get these awesome light sticks!
Two kinds are available, let's check them out together!
Luo Tianyi Light Stick
Any fan of Luo Tianyi will absolutely fall in love with her own light stick! It can change color based off of which of her her friends you are cheering for, and also features her logo on the top!
Vsinger Light stick
Next we have Vsinger's official light stick! It is slightly smaller compared to the previous one and only
Both of them are priced 200 RMB and can be found in their respective product pages listed here:
Everything we see here is available for purchase starting from June 19th at 12PM CST, so get ready to grab yours!
Stay tuned with us on VNN for more news!
Luo Tianyi is on Facebook, Twitter and Weibo
Vsinger also is on Facebook, Weibo and Youtube
Shanghai Henian Taobao Store
Announcement on Weibo