The long awaited Wonder Festival 2019's summer edition has finally come once again this year and, just like always, there is going to be a large amount of figures featuring virtual singers such as Hatsune Miku and other virtual singers!
It is our pleasure and duty to recap all of the virtual singer figures that appeared during the event, so let's begin!
Hatsune Miku Figures
We all know very well Miku is somehow the queen of every WonFes edition, and even this time we weren't disappointed! The number one virtual diva enlighten this edition with presence as well! Let's check out what got announced revolving her!
First Announcements
Ironically enough, Miku was the character that opened the dealer dash session for GSC! In fact, they showed us four new figures portraying her!
Those marvelous figures were announced and/or featured directly on GSC's own gallery! They're so beautiful, don't you think? I bet so, however, many others brought Miku to the event!
Racing Miku Overflow!
Sure, the Racing Miku 2019 figure is just a painted prototype and still opened the dash, but she wasn't the only Racing Miku figure we saw today! We even got a Racing Miku 2013 Rd. 4 SUGO prototype from Aquamarine!
初音ミク GTプロジェクト
「レーシングミク 2013 Rd. 4 SUGO 応援Ver.」(監修中)
原型展示中!#初音ミク #レーシングミク #fightgsr #wf2019s #アクアマリン pic.twitter.com/NCAv6N8Cde

— アクアマリン【WF企2-23-01】 (@aquamarine_fig) July 28, 2019
レーミク #wf2019s pic.twitter.com/2Bkvj8KW91

— 凡人だよー (@mfMikudayo) July 28, 2019
But, speaking of Racing Miku 2018, she also got a 1/7 scale figure portraying her summer version!
【ワンフェス2019夏】
1/7 レーシングミク 2018 summer Ver. マックスファクトリー#wf2019 #ワンフェス2019 #wf2019s pic.twitter.com/03qgKyNwFs

— ホビーサーチ フィギュア (@hobbysearch) July 28, 2019
Awesome isn't she? We really fell in love with her as well!
DIGITAL STARS 2019 Prototype
Another figure we eagerly wanted to see was Hatsune Miku's DIGITAL STARS 2019 figure! We didn't get a painted version, but Hobby Dengeki managed to take some shoots of her prototype during the event! They posted many other photos of her so you should definitely check their blog post for a full overview!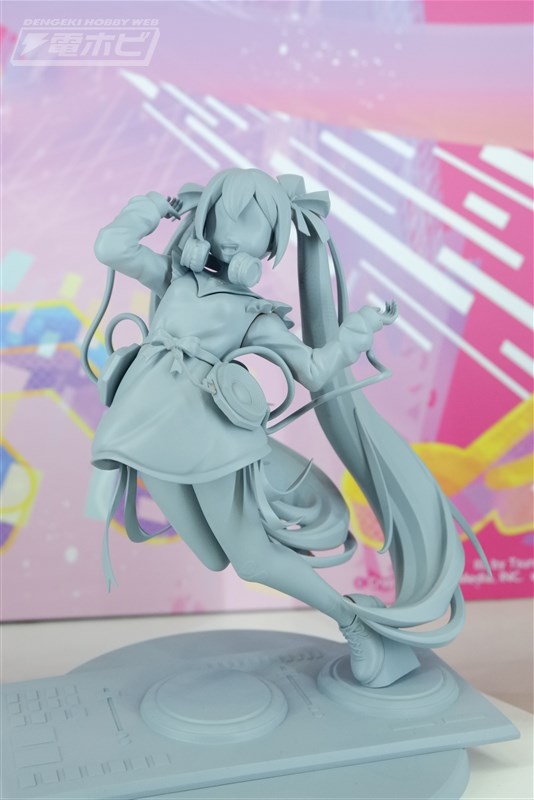 It was pretty hard to find photos of her around, so we couldn't be more glad to see such an amazing set of pictures!
Magical Mirai 2019 and MIKU EXPO Taiwan & Hong Kong Scales!
Among the many announcements and returning figures, we got a glimpse of Magical Mirai: 2019 and the two MIKU EXPO Taiwan & Hong Kong scale figures!
ミクさん #wf2019s pic.twitter.com/LoXlWBfkHx

— 凡人だよー (@mfMikudayo) July 28, 2019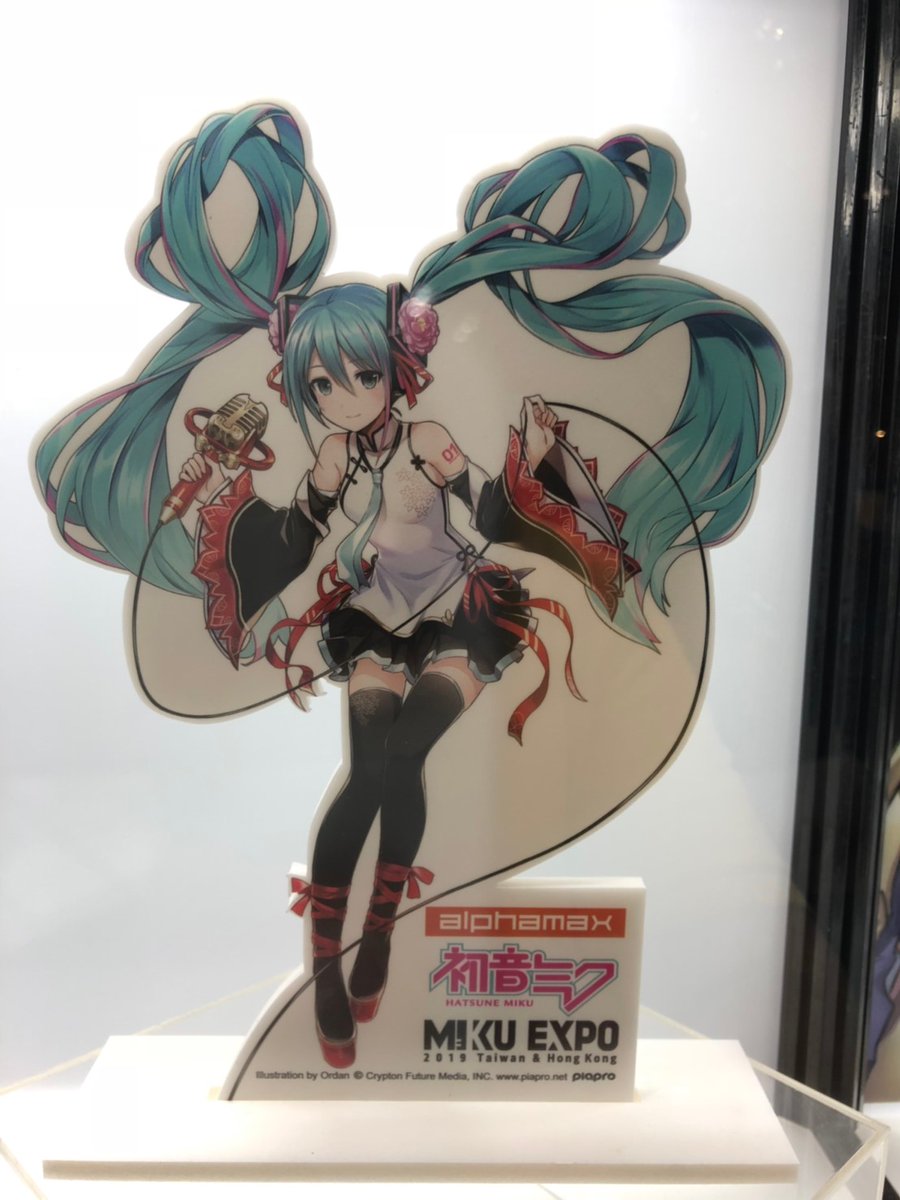 No prototype was shown unfortunately, but we cannot wait for them to finally be brought to life!
Scale Hatsune Miku First Dream ver.
This version of Miku and her amazing prototype's first appearance was spotted during Wonder Festival 2019 in Shanghai not long ago, and we even made an in-depth coverage of it!
WHL4Uブース
マックスファクトリー
1/8スケール 初音ミク 初梦Ver.#wf2019s pic.twitter.com/Vyn6BewMhd

— クーちゃろけ (@phaius66) July 28, 2019
Once again, its detailed amazed us so much that we couldn't help but gaze at her all the time through those pictures! She would make such an amazing addition to any Miku fan's collection!
Prize Figures
Then, we also got some prize figures from SEGA.Those were previously announced as well, but it's nice to see them in real life!
It all begins with the winning design of their Hatsune Miku design contest, themed as "Ribbon x Heart". We recently got glimpse of KEI's artwork and we now can see a prototype of said figure as well!
ピアプロコラボのプライズさん#wf2019s pic.twitter.com/Q0tKe2oMrC

— Air (@77tmair) July 28, 2019
Alongside this cutesy figure, we also get to see their Swimsuit trio as well, featuring Miku, Kagamine Rin and Megurine Luka, and the adorable Christmas Miku as well!
SEGAプライズさん#wf2019s pic.twitter.com/G4R2tk6ReV

— Air (@77tmair) July 28, 2019
We also find Miku's GHOST module as well, now in a prize figure form!
見返りGHOSTさん美人#wf2019s pic.twitter.com/egi7polmdy

— ようくん (@pinposan3939) July 28, 2019
Life-Size Figures
Funny enough, we also got to see plenty of F:NEX's life-size figures at the venue! Hatsune Miku: Magical Mirai made her appearance in both 2017 and 2018 version, alongside MIKU WITH YOU as well!
ワンフェス、間もなく開場します!
今回は F:NEXさんと合同ブースです!マジカルミライ2017と2018の初音ミク等身大フィギュアを展示しております。是非実物でご覧ください!#wf2019s pic.twitter.com/PsepFX4BGt

— デザインココ (@designcoco_t) July 28, 2019
F:NEXブース
初音ミク「MIKU WITH YOU 2018」ver#wf2019s pic.twitter.com/UKK9QmIOaq

— みなつき@WF (@t_minatsuki) July 28, 2019
Those definitely won't meet the budget of many, but they're definitely worth a look!
1/8 Scale BLACK ROCK SHOOTER: inexhaustible Ver.
Maybe not entirely virtual singer related, but even BLACK ROCK SHOOTER made her appearance this time, showing us a prototype of her inexhaustible version in 1/8 scale
ブラック★ロックシューターちょっと原型が繊細すぎて立体???立体???ってなってるデス#グッドスマイルカンパニー #あみこカメラマンwf #wf2019s #ワンフェス pic.twitter.com/dPsdvivMgG

— あみこ@WF🏖 (@amicoamiami) July 28, 2019
We came to love this character more and more, and it is indeed a joy for us to see this scale figure is still there, life and sound!
A world full of Miku
Miku got a lot of figures this time around, however, almost none of them had a release date nor a price list for us to share with you. All we can do is wait for more details to be revealed, so stay tuned!
Other Appearances
Strangely enough no other virtual singer made its appearance this time around, leaving Miku as sole main protagonist of the scene. However, some other characters appeared as well, such as the upcoming VOICEROID Tsuina the Ogre Hunter with her PLAMO BLOCK.
ついなちゃんから素敵なプレゼント🎁が届きましたー♪

「 #鬼っ子ハンターついなちゃん 」プラモブロックキットと前鬼・後鬼ガレージキットをご購入のみなさんについなちゃん豪華パンフレット3種をプレゼント!
P.B. Builders様ブースにてぜひゲットしてくださいね✨(卓番号:4-19-11) #WF2019s pic.twitter.com/Xpael4wKRk

— プラモブロック®️【公式】 (@plamoblock) July 25, 2019
Small, blocky and absolutely adorable! I bet any of us would love having her at home! However, Tsuina wasn't alone: a garage kit of Kotonoha Akane in her SEYANA version by GYARI also got our attention!
#WF2019S 新作 @GYARI_ 氏作「Seyana.」より 「何でも言うことを聞いてくれるアカネチャン」 完成しました。レジンキャスト組み立てキット 全高12cm ¥4,000- です。 瞳はディテール彫ってあるのでエナメル黒で塗ってはみ出し拭き取るだけの簡単仕上げ。 pic.twitter.com/DRFVXnLRMj

— ゆら@WF7-27-04 (@yura_greycube) July 26, 2019
Priced 4,000 JPY during WonFes and with her 12cm of height, this little garage kit was surely a surprise that made most of GYARI's fans smile happily!
Many other garage kits and unofficial nendoroids made their appearance and some of them portrayed Kasane Teto!
設営完了ーーー! pic.twitter.com/fWvpeyvpSI

— たる@WF4-19-03 (@mentamu_taru) July 28, 2019
本日遂に #wf2019s !
ユキシロは、5-31-09にて、

新作
・ #重音テト (「くった」「まわった」) 各¥2000

再販
・ #新田由比 ¥20000
・ #倉本エリカ ¥25000
・ #ミサ姉 ¥20000
・ #重音テト 「ささった」¥3000

展示
・ RAITAさんの魔法少女シリーズ
・ボカロシリーズ

と供にお待ちしています! pic.twitter.com/AF0pbNSZaL

— ユキシロ WF5-31-09 (Sazabi) (@MAN_104) July 27, 2019
Or even Kagamine Rin! This Melancholic ver. is just an example of fans' creativity in portraying their favorite virtual idols!
設営完了しました!
よろしくお願いします🤲#wf2019s pic.twitter.com/LgG4UETzXN

— Design of [email protected]夏6-27-01 (@designofdays) July 27, 2019
Official or not, we loved all of those appearances and we would like to thank those creators for bringing such variety this year!
And with that little spotlight corner VNN's round up ends here! Stay tuned with us and our socials for more, amazing news! We might get even more updates in the future so keep your eyes open guys!