The results of last month's illustration and fan fiction contest for Xin Hua are in!
First, a thank-you message from Xin Hua's official Weibo:
"The Xin Hua illustration and fan fiction contest 'Discovering One's Own Special Side' has gone on for one whole month, and has concluded as of November 2nd (halting entries on October 30th)! We would like to extend our thanks to 4399 and HinMeng for their amazing support,  and even greater thanks to all the authors and artists for their incredibly impressive entries. And finally, we thank each and every fan out there who has shown interest in this contest!"
A grand total of 215 illustrations and 212 fan fictions were submitted for the contest, but only a handful could win the fabulous prizes. See below for the lucky winners!
Winners of the Fan Fiction Contest
Best Written Work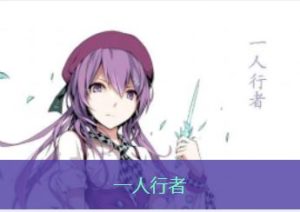 Grand Prize Winner: 《一人行者》 (A Lone Traveler) by 遛苏灭的阿零 (Liu Su Mie de Ah Ling)
Judges' commentary:
"In the story '一人行者,' Xin Hua gazes over at the opposite side of a strait, knowing that she will soon be leaving her home town. But on that journey, she alone learns how to grow up and become a strong and brave traveler."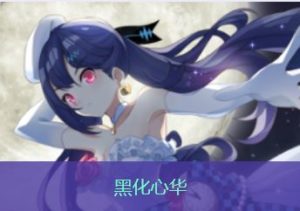 《黑化心华》 (Dark Xin Hua) by 遛苏灭的阿零 (Liu Su Mie de Ah Ling)
"In '黑化心华,' Xin Hua becomes an incredibly strong and capable figure, even while enduring the miseries of love, and in the shadow of defeat."
Honorable Mentions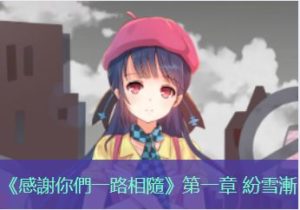 《感谢你们一路相随》 (Thank You for Staying With Me This Whole Way) by 蓮羽 (Lian Yu)
"Taiwanese writer 蓮羽 composes yet another tale about the world of friendship, a world full of laughter as well as tears, in '感谢你们一路相随,' a story that asks if the border between reality and imagination really is all that important."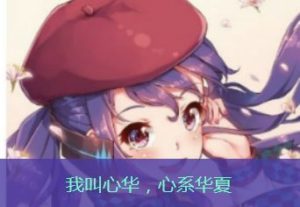 《我叫心华,心系华夏》 (My Name is Xin Hua, and My Heart is With China) by 玉卿珏 (Yu Qing Jue)
"On the other hand, in '我叫心华,心系华夏,' the author offers a very fitting interpretation of Xin Hua's name, and the very essence of her being. Here, Xin Hua wishes for her voice to reach the old country, that piece of land that is always tugging at her heart strings, and reach her relatives in her homeland. Because no matter where she goes, her heart is always with China!"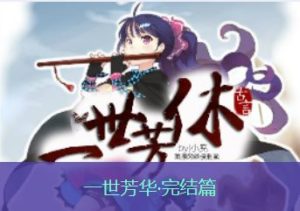 《一世芳华完结篇》 (Fragrance of a Generation, Final Chapter) by 小兜 (Xiao Dou)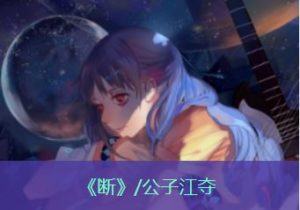 《断》 (Resolution) by 腐妄 (Fu Wang)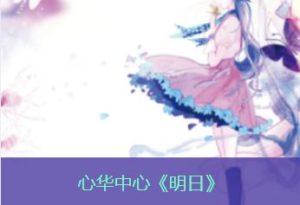 《明日》 (Tomorrow) by 南栀意寒 (Nan Zhi Yi Han)
Closing Remarks
"Throughout this whole contest, the judging panel – made up of members of the Xin Hua Creative Club and HinMeng – went through a long and rigorous selection process before finally deciding on the winning entries. Furthermore, besides receiving some nice prizes, the winners were even invited to the Xin Hua Creative Club, where everyone will be forging ahead to creating even more splendid works, and grow ever closer to Xin Hua."

You can read these and all the other fan fiction submissions (in Chinese) on the official contest page.
Winners of the Illustration Contest
Most Popular Illustration
Grand Prize Winner: 渃子 (Ruozi)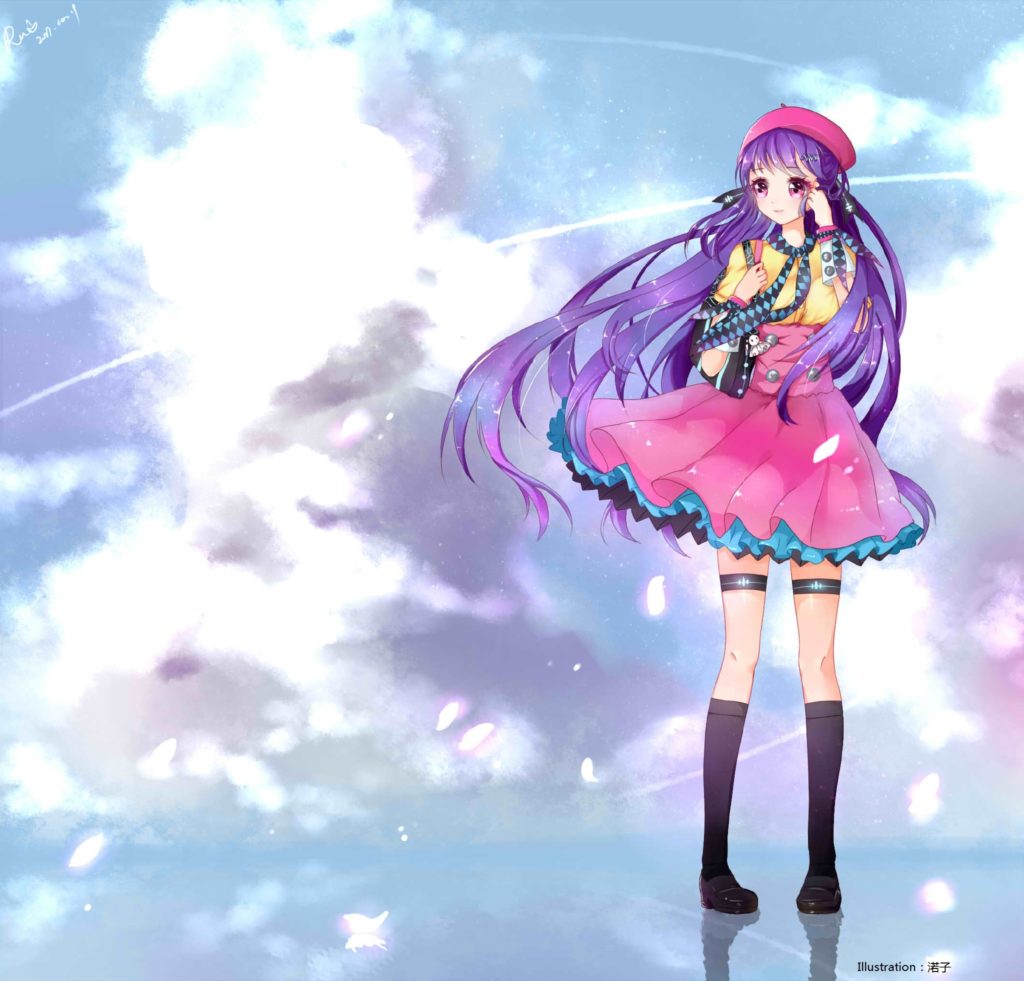 Best Original Art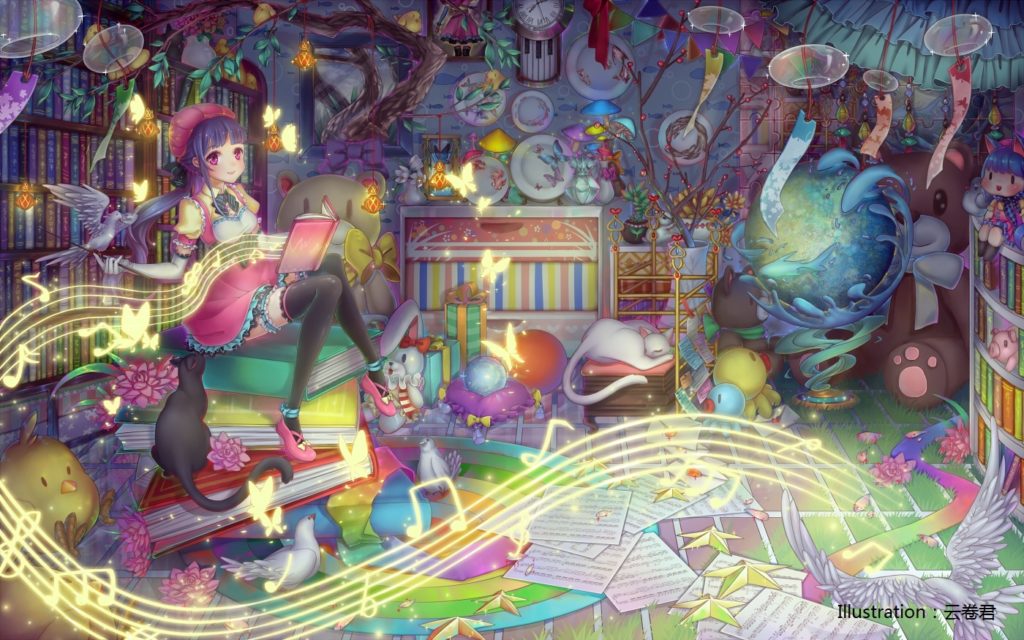 Winner 1: 云卷君 (Yun Juan-Jun)
"Under 云卷君's pen, she's able to draw up what looks like a fairy tale world for Xin Hua. With countless toys and floating wind chimes abound, it gives one the sensation that childhood innocence is everlasting."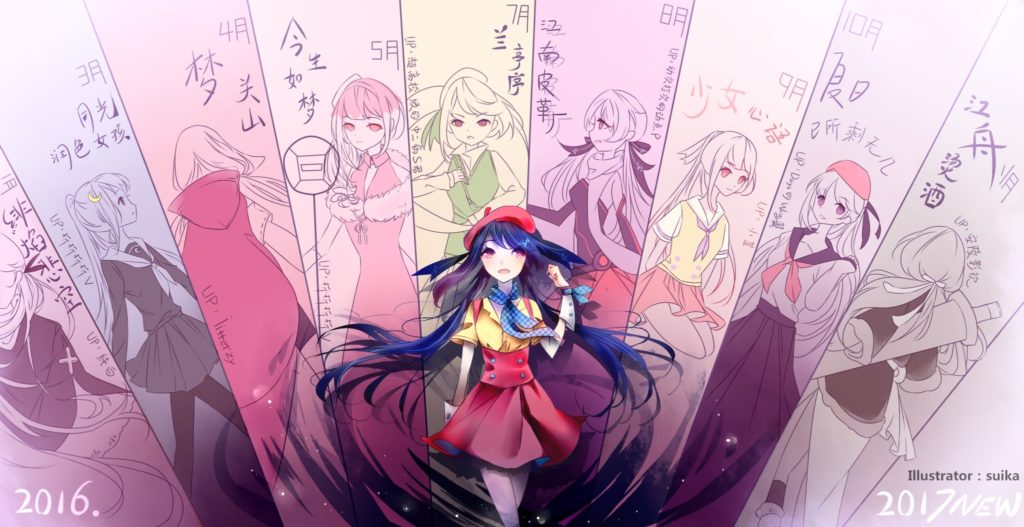 Winner 2: suika
"suika has submitted more splendid illustrations than anyone else, and in one of them in particular, Xin Hua is able to take all of suika's love and devotion, and transmit it to the other side of the computer screen, to the viewers…"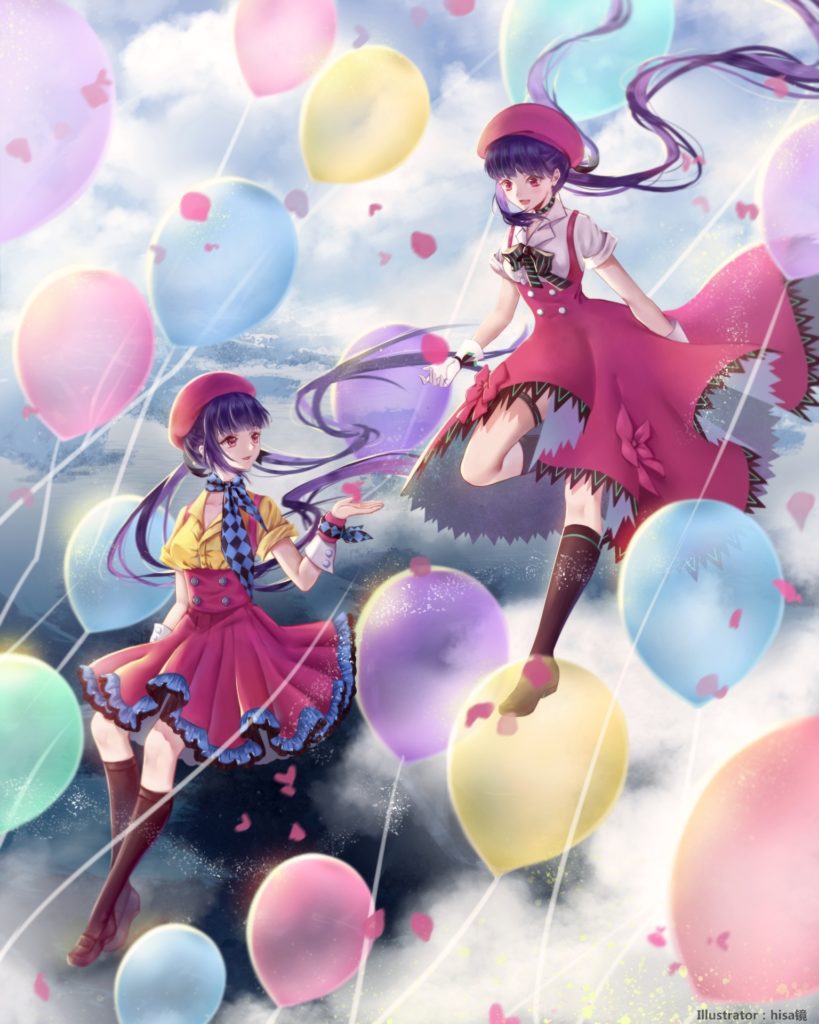 Winner 3: hisa镜
"On hisa镜's canvas, there stroll two Xin Hua among the clouds and multi-colored balloons. In this world, perhaps everyone has another side to themselves in their hearts, enabling us all to live defiantly in a society full of cruelty."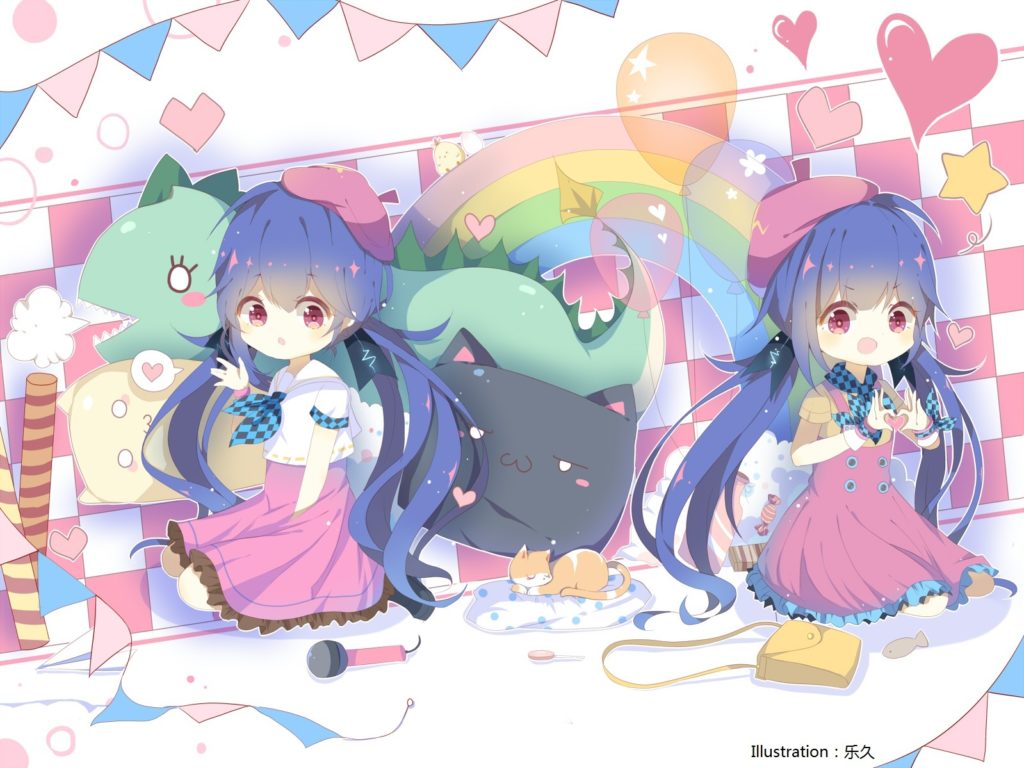 Winner 4: 乐久 (Yue Jiu)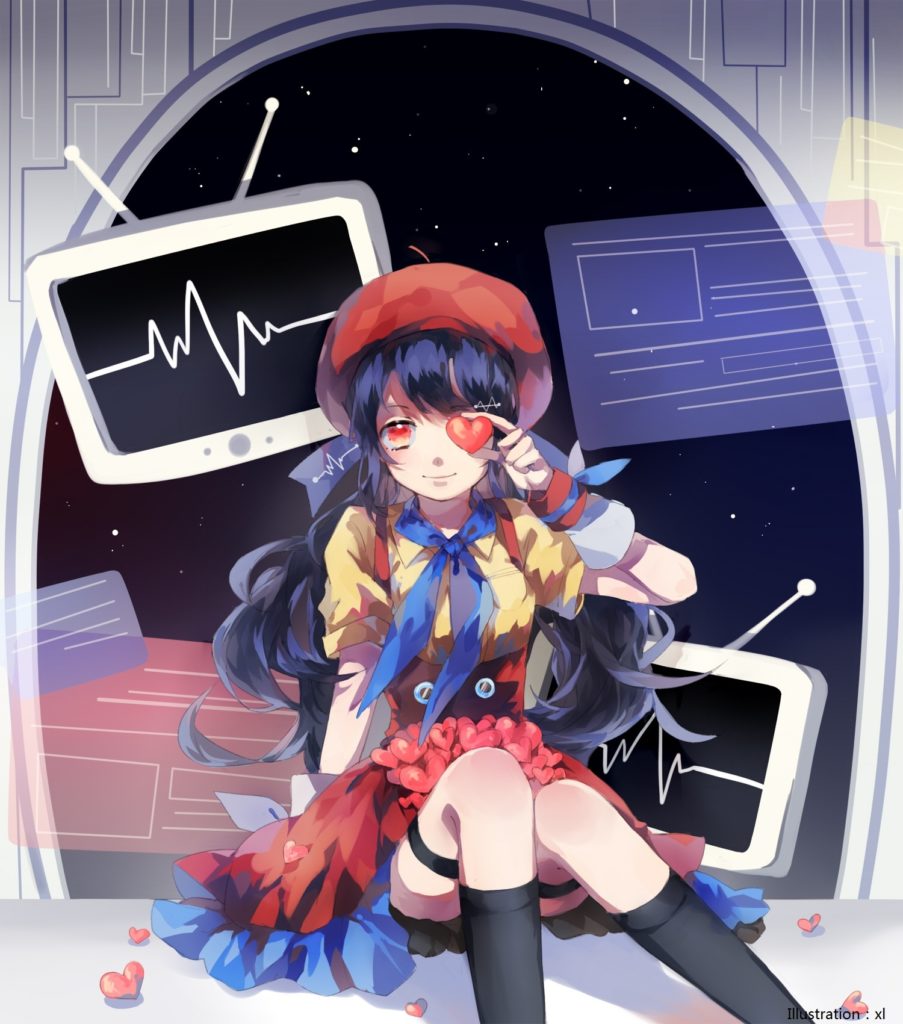 Winner 5: xl
Honorable Mentions
About the Remaining Works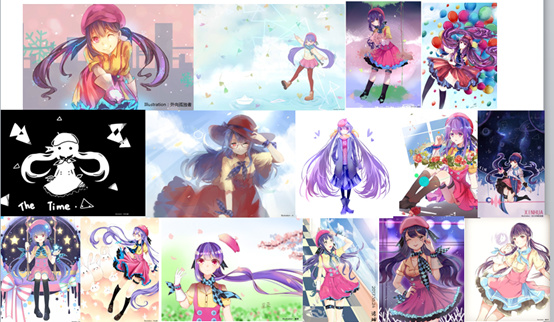 "This contest saw many other splendid works of art. Although these works will not be winning any prizes, that doesn't at all take away from their outstanding quality. In fact, we will be using these works – along with the winning ones – to create some commemorative souvenirs to give back to the artists who participated, and to some fans as well. Our TaoBao store will also be upping their support of original merchandise by putting these souvenirs up for pre-order. This is our way of giving back to all those who love Xin Hua, and show support for all of these talented artists."
You can visit the official contest page to see all the other entries!
Information Source
HinMeng Contest Results Page
Xin Hua's Official Weibo Article