Guten Tag! Fans of AHS VOCALOIDs may know that, in the past, some of their voice banks were sold at AnimeFanShop.de in Germany. (These guys are also in charge of Anime Messe Berlin.) However, some V4 updates such as Tohoku Zunko and Macne Nana were never for sale on the site. For fans wondering why, we have good news!
Concert Announcement
During the Anime Messe Berlin concert on Saturday, Chihiro Ishiguro (who also performed at the concert) announced that AHS will soon be selling their VOCALOID4 voice banks in Germany. They will come complete with a German interface of the V4 Editor. Look for them at www.vocala.de when they go on sale!
Some may be familiar with the company this page leads to, Englemann Software GmbH. It's a German business partner of AHS who distributes Yuzuki Yukari V3 and translated her Tiny V3 Editor into German. In fact, clicking on the vocala.de link leads to the page selling Yukari with the German Tiny V3. Given this information, it is likely Englemann will also be distributing the German V4 Editor and voice banks from AHS.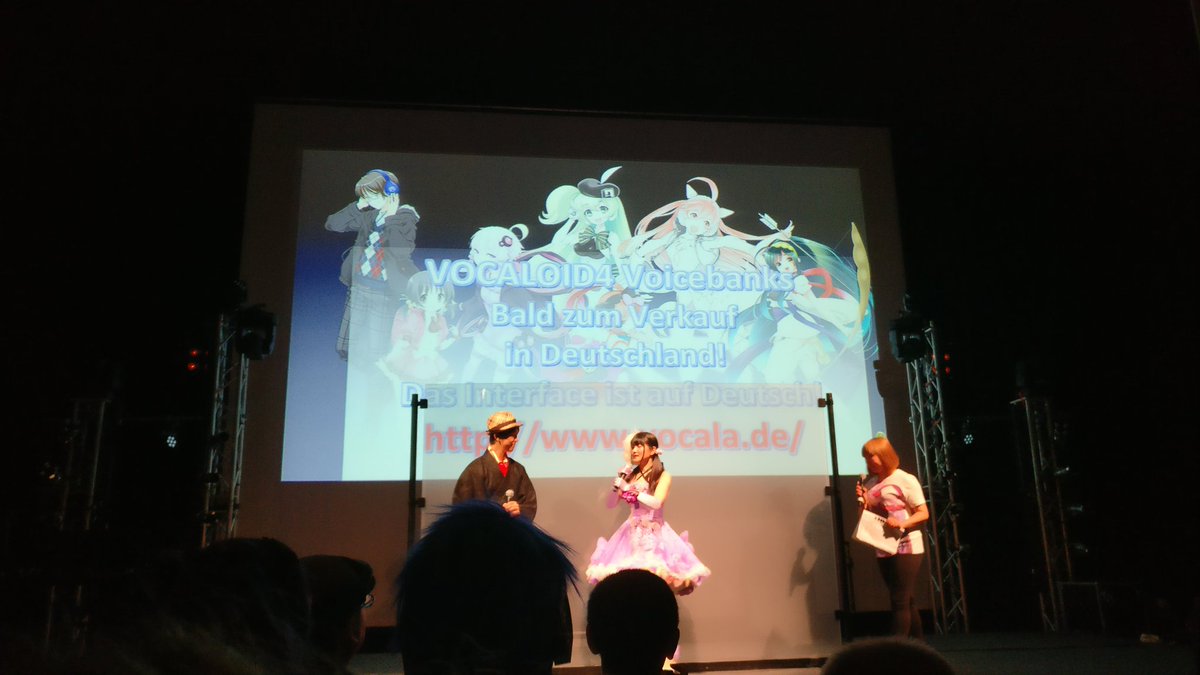 VOCALOID4 voice banks are going to be available soon in Germany! The interface is in German! – http://www.vocala.de/

Further Details
After the concert announcement, AHS made this post on their website. It says that the VOCALOIDs set for sale on the website are Yuzuki Yukari, Tohoku Zunko, Kaai Yuki, Hiyama Kiyoteru, Nekomura Iroha, SF-A2 Miki, and Macne Nana. It also includes details about their 3D animation tool, Charamin Studio, which will be given a German interface along with the V4 Editor. Charamin will be for sale on their site and there will also be a patch to allow pre-existing users to switch to German.
These will go on sale sometime "after June" according to AHS, but no set date has been given yet. For those interested, keep your eyes peeled on AHS' website and social media, and we'll be sure to report any updates when they arise. Bis bald!
Sources