About a year ago, the group "Gatling Tune" released an album titled Vocaloid Future Classic, which was a great album with a huge variety of music styles across. Not only did it have variety, but also it was of good quality. A year later, they are back in action with a new album titled Vocaloid 3rd Wave, this time with some more great songs!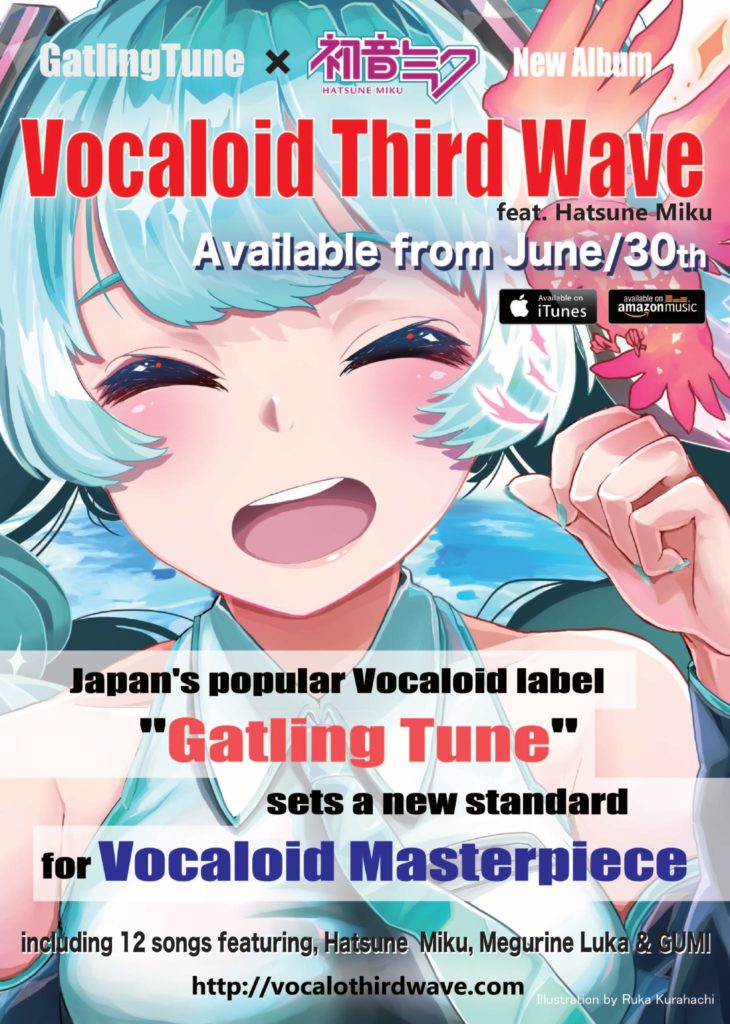 The album includes tracks by Hatsune Miku, Megurine Luka, and GUMI. You can also listen to the song "Hello&Allow" from the album!
If this album seems of interest to you, you can purchase the album on iTunes here and on Amazon here.