BZITA never stops to amaze Hatsune Miku's fans by providing dome cool accessories themed after her and, today, they gave us a glimpse of their upcoming agate bracelet! Let's check it out!
Bracelets Representing a Very Special Bond!
Similarly to their previous Mobius ring we talked about not too long ago, this agate bracelet also has a purpose: celebrating such an important character as Miku!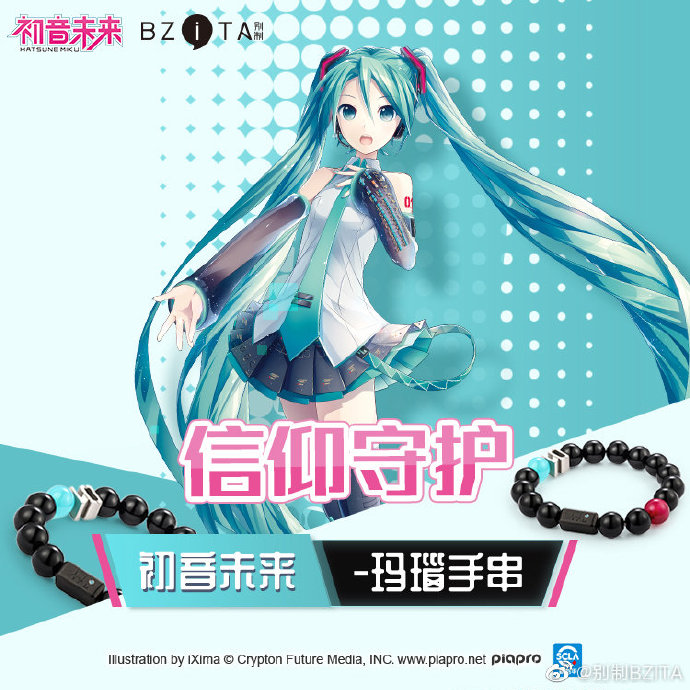 What are we looking at is a beautiful accessory that follows Miku's palette as main theme, adding some extra interesting details such as her birthday date on it, "8.31", her symbolic mark "01" is also present alongside her name, written as "Miku", which got engraved right above in the same spot as her birthday!
Its general length appears to be about 25cm, with each piece's size being 15x7mm. The item has a weight of 32g and uses both black agates and red/green chalcedony as decoration, with some hints made in metal!
Let's also not forget those red-rose and blue-green hints on the items, colors that will surely remind you of her palette set! Isn't it perfect and extremely elegant for your fan needs?
Last but not least, they also included a commemorative card featuring iXima's official illustration of Hatsune Miku V4x!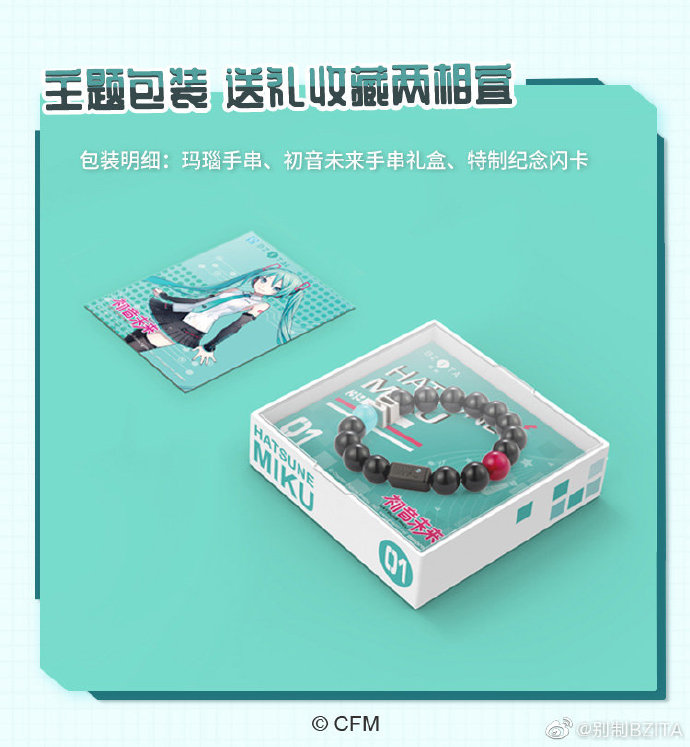 Where to Buy
This item is actually available for pre-order through BZITA's official store for only 119 RMB!
Did we spark your interest perhaps? Then you can have a look and possibly pre-order it here!
Source
While we wait for this accessory to make its way through our fans' houses, may I remember to follow us on VNN very closely in the the following time!
Our team recently expanded and we have tons of projects for the community, so don't forget to check out Facebook and Twitter for both news and announcements!
Hatsune Miku is on Facebook (English and Japanese), Twitter (English and Japanese), Youtube and Weibo
Bzita's store is also on Weibo, of course!
Product page