Mark your eternal love and friendship with this Hatsune Miku Mobius Ring manufactured by BZITA!
A Symbol of Infinity
Representing an eternal cycle of continued presence by Hatsune Miku over the past, present and future, this ring bonds the fans with their most beloved virtual diva!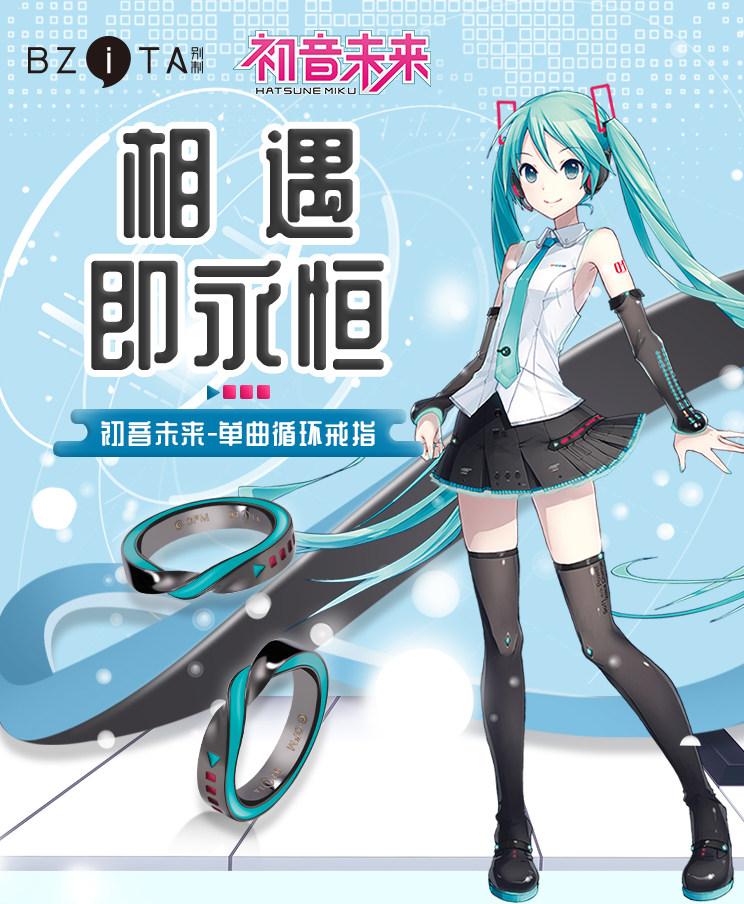 This awesome ring is themed after Miku V4x's skirt design, portraying it with accuracy and elegance.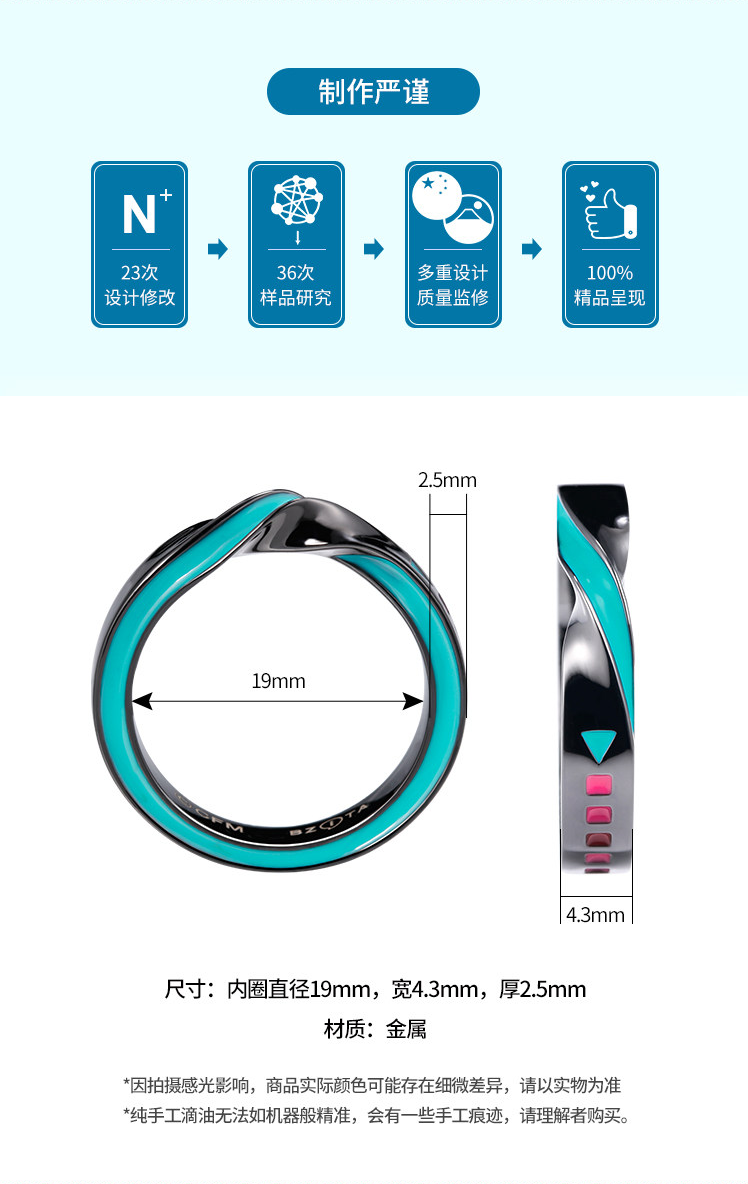 Made in metal with a diameter of 19mm, a width of 4,3mm and a thickness of 2,5mm, this ring will make a perfect gift for any Miku fan. And why not, maybe to ourselves!
You can wear it in your finger, or even as a necklace thanks to the string that's included in the package, making it a perfect accessory for any occasions!
Where to buy
You can pre-order this ring via BZITA's official store for 119 CNY, but remember: they might not ship outside China so you may need help to get it in your hands!
Click here to see its product page!
Delivery is scheduled for the end of June!
EDIT: You can also find it on MOEYU's TMall store for 278 CNY (currently in sale for 139 CNY), with delivery scheduled for July 5th. You can find it here!
Giveaway
But there is more! If you have a Weibo account, there is a giveaway as well!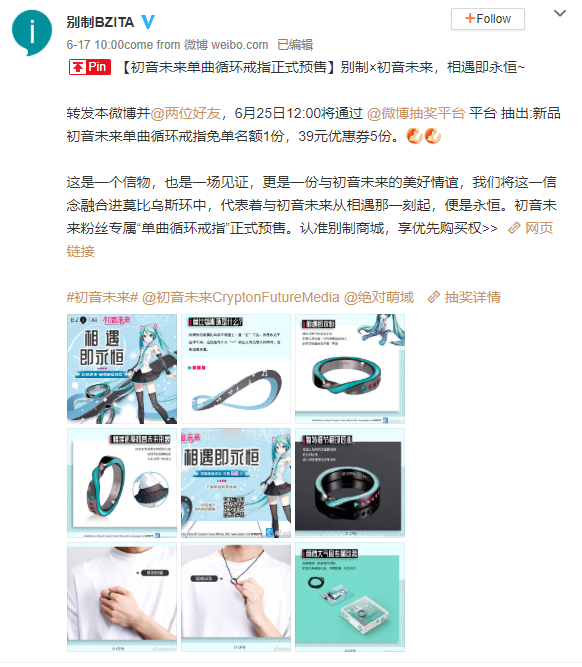 Forward this Weibo post and tag two friends before June 25th at 12PM, and you may have the chance to win one of those marvelous rings or a 39 CNY coupon to use in their store (only 5 people will get a coupon!)
Sources
BZITA is providing Miku fans some awesome accessories for them to enjoy, and this symbolic ring is surely appreciated by us all! Will you buy it for yourself or as a gift for a special person in your life? Let us know!
Stay tuned with us on VNN for more amazing news and updates about your favorite virtual singers!
Hatsune Miku is on Facebook (English and Japanese), Twitter (English and Japanese), Youtube and Weibo
Bzita's store is also on Weibo, of course!
Product page