Having a shopping trip through LAWSON's various locations in Shanghai, Zhejiang and Jiangsu provinces in China? Well, you might be delighted to know Luo Tianyi is having a new collaboration with them!
Buy Groceries and get a Luo Tianyi Bag!
LAWSON and Tianyi are back together once more for a new collaboration, and you might get an adorable Bag if you decide to partecipate!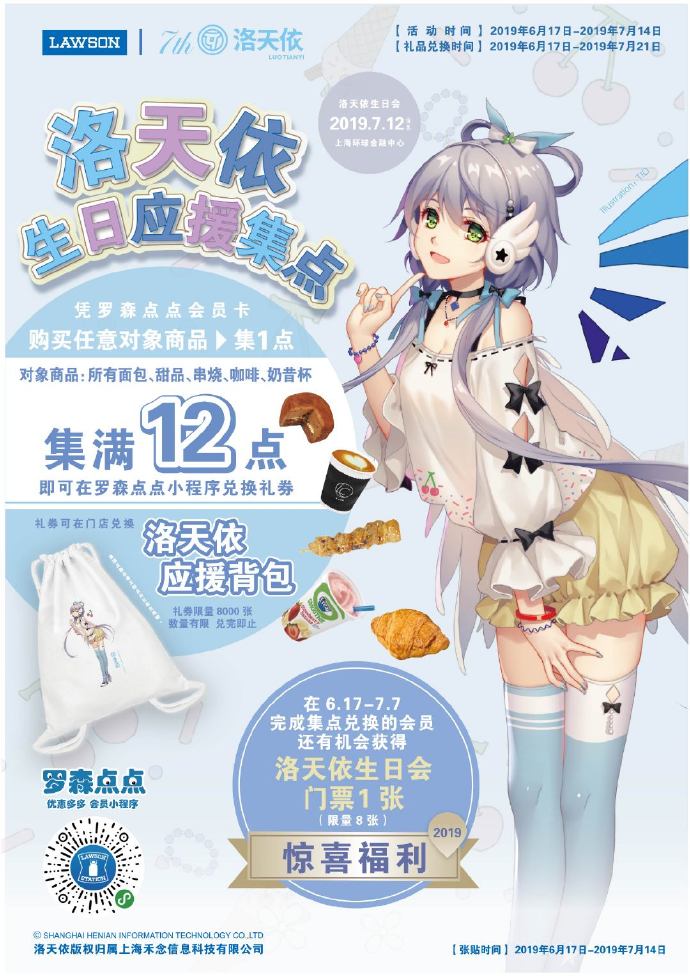 If by chance you happen to buy some groceries from LAWSON stores located in Shanghai, Zhejiang and Jiangsu provinces, you will gain points! Once you reach an amount of 12 points, you may receive one of her bag as a gift (there are only 8000 bags available, so be fast)!
This collaboration stared on June 17th and will keep going until July 14th, and if you are lucky enough to compete the point challenge before July 7th, you may also win a ticket for Tianyi's birthday event on July 12th!
Last but not least, they will give out 5 bags to fans that aren't located in those areas! All you have to do is share their Weibo post and wait for June 24th and see if you were lucky enough!
Sources
We are so happy to see Tianyi receiving even more love this year! And you guys? Anyone is excited for her birthday like us?
Luo Tianyi is on Facebook, Twitter and Weibo
Vsinger also is on Facebook, Weibo and Youtube
Announcement Post made by Tianyi on Weibo