Yearning for some nice Megpoid goods guys? Well look no more! GraffArt is going to have a second round of their celebrative merchandise very soon! Let's have a look together!
New Goods for the Second Round!
You might remember their first batch of GUMI-themed merchandise we talked about not long ago. Well, seems the party isn't over and more goods will come on July 6th!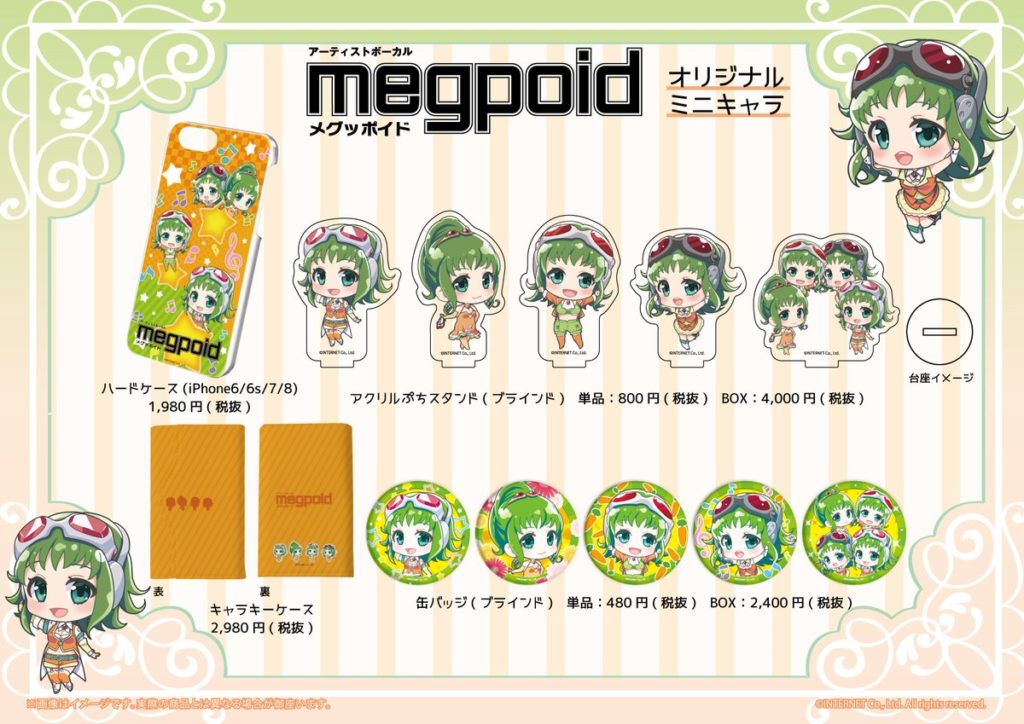 This time we see new can badges, acrylic stands, a phone case and a key case! Here's a price list of them!
Phone Case (iPhone 6/6x/7/8) – 1,980 JPY
Chibi Acrylic Stands (5 variants available) – 800 JPY each (picked randomly) or 4.000 JPY the entire box
Key Case – 2,980 JPY
Can Badge (5 variants available) – 480 JPY each (picked randomly or 2,400 JPY the entire box
Prices do not include taxes!
This merchandise will be available starting from July 6th at GraffArt's stores in Namba, Akihabara and Nagoya! Click the location to open the map on Google!
Bonus Purchase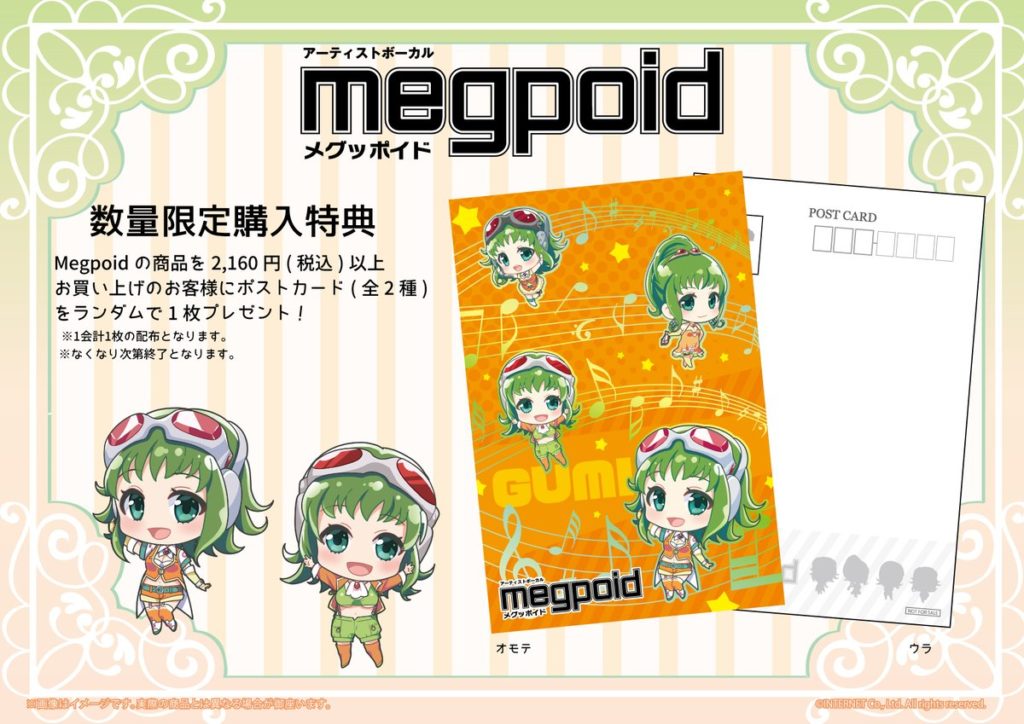 Just like last time, everyone that will spend at least 2.160 JPY in Megpoid merchandise at GraffArt stores will also get a special postcard out of the two designs available
Sources
Mre GUMI merchanfise means more love her fans can spread by buying and showing them off! We are absolutely enthusiast of this collaboration and cannot wait for more to eventually come!
Don't forget to stay tuned with us on VNN for more exciting news about your favorite virtual singers!
You can find GUMI on Facebook and Twitter
Same goes for Internet Co. Ltd, which also has english-speaker social medias! Find them on Facebook (Japanese/English) or Twitter (Japanese/English).
GraffArt can be found on Twitter as well as their official website.