The Qixi Festival in China has passed already, but Vsinger and their virtual singers decided to fully demonstrate their love for the fans by showing us some new, cool merchandise, filled with love!
A Love Letter to You
You might remember how each of the character's Weibo posted an official illustration made by TID on Qixi Festival this year. Well, those marvelous artworks will become merchandise very soon!
Back at the day those artworks were introduced we only thought of them as just love messages from the characters, but now they're becoming transparent photo cards and acrylic stands, ready to give you all the love they want to convey to their fans!
Transparent Photo Cards
Let us begin with those marvelous transparent photo card portraying each of the characters! The background is transparent and you can showcase any photo or message you want.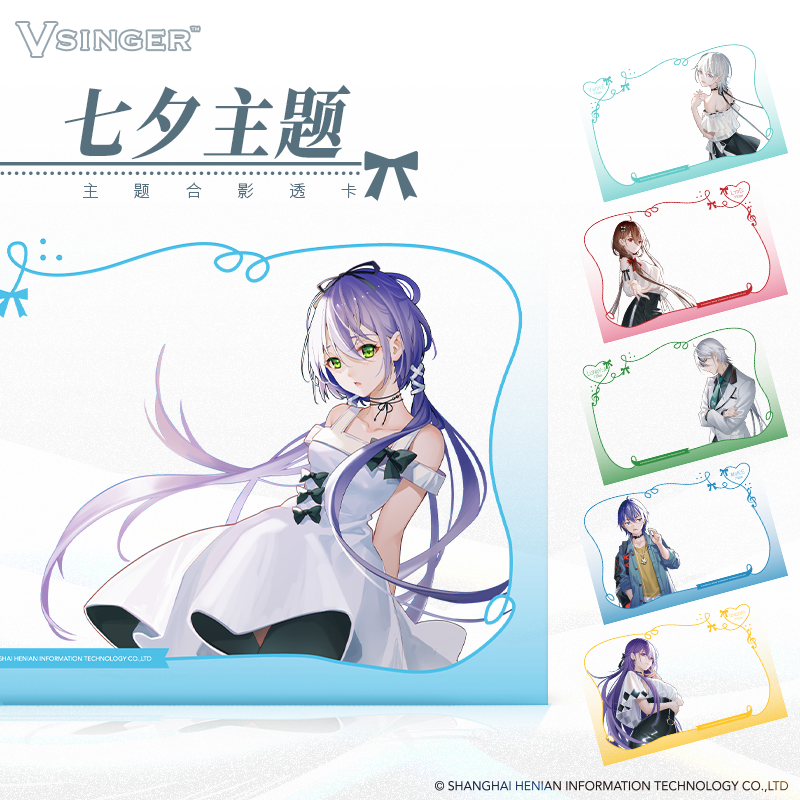 Each of them is priced 28 RMB, and will look marvelously on your precious photographs and messages!
You can find it here!
Acrylic Stands
Next we find the acrylic stand, a perfect way not only to fall in love with this amazing artwork sets, but visualize them in even more of a romantic way!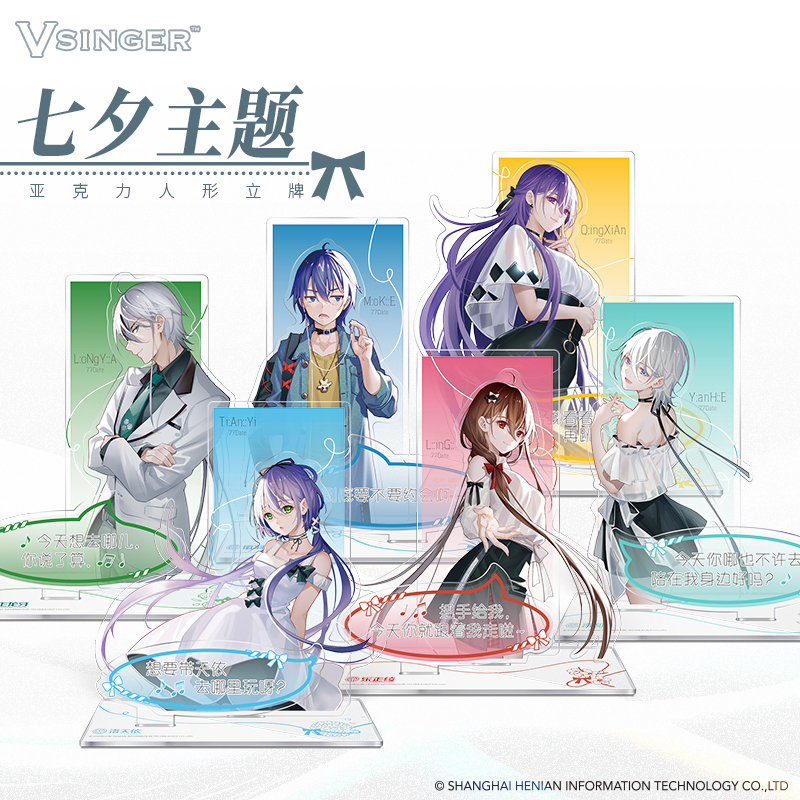 That's right, each stand makes your favorite character stand out, but also lets them ce their feelings toward you by showing a very specific message in a balloon. Here below you can find a rough translation of each message:
Tianyi: "Where do you want to take me to?"
YanHe: "Don't go anywhere else and stay with me, please?"
Ling: "Hold my hand and go with me!"
Moke: "Do you want to date or not?!"
Qingxian: "How about dancing with me after enjoying the night's view?"
Longya: "Where do you want to go today? I'll let you decide."
Ah, such a group of cute virtual singers having love words for their fans' heart content! You can buy one for 118 RMB each by clicking here!
Sources
Those products will release on October 17th and will be up for pre-order until the same date. Please grab yours fast and remember you might need a some help to get them shipped to you.
Don't forget to stay tuned with us on VNN for more, exciting content!
Luo Tianyi is on Facebook, Twitter and Weibo
Vsinger also is on Facebook, Weibo and Youtube
You can also find YanHe, Ling, Longya, Qingxian and Moke on Weibo!
Shanghai Henian Taobao Store
Announcement Post on Weibo