For Fans by Fans, also known as We Love Fine, is celebrating Miku Day in a huge way! Not only do they have 39% off Miku merch starting today, but there are also brand new merchandise and a new Fan Forge announced as well!
39% Off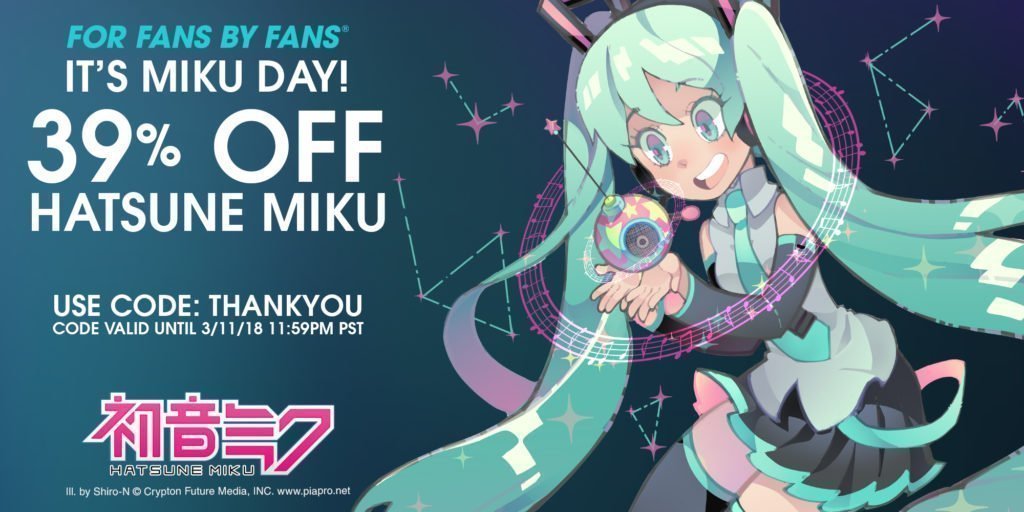 From now until March 11th, 2018 at 11:59 PST, fans can use the coupon code THANKYOU at checkout to receive 39% off Hatsune Miku merchandise.
New Merchandise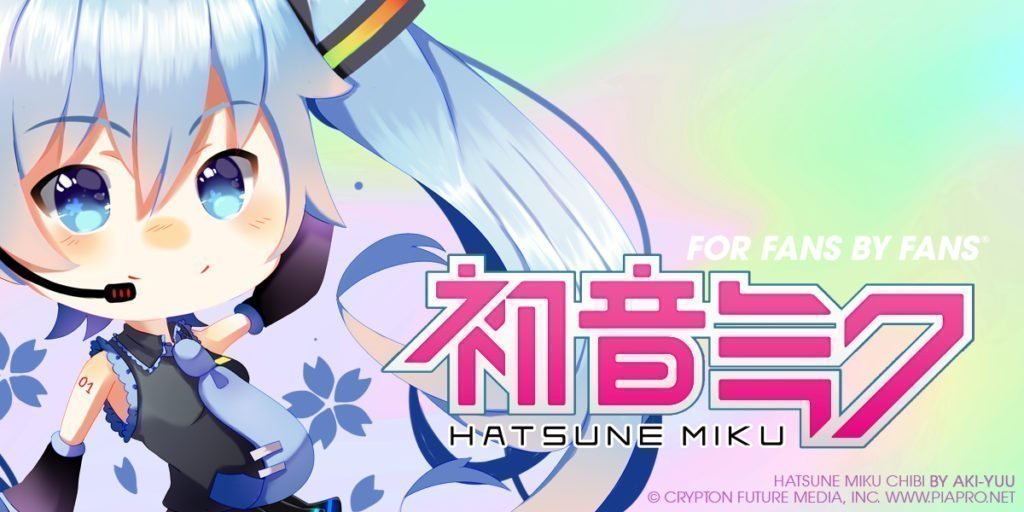 In addition to the 39% off merchandise, there's also new merch available! This is definitely a great time to have a coupon. You can check out all the new merch here.
Miku Expo 2018 USA & Mexico Fan Forge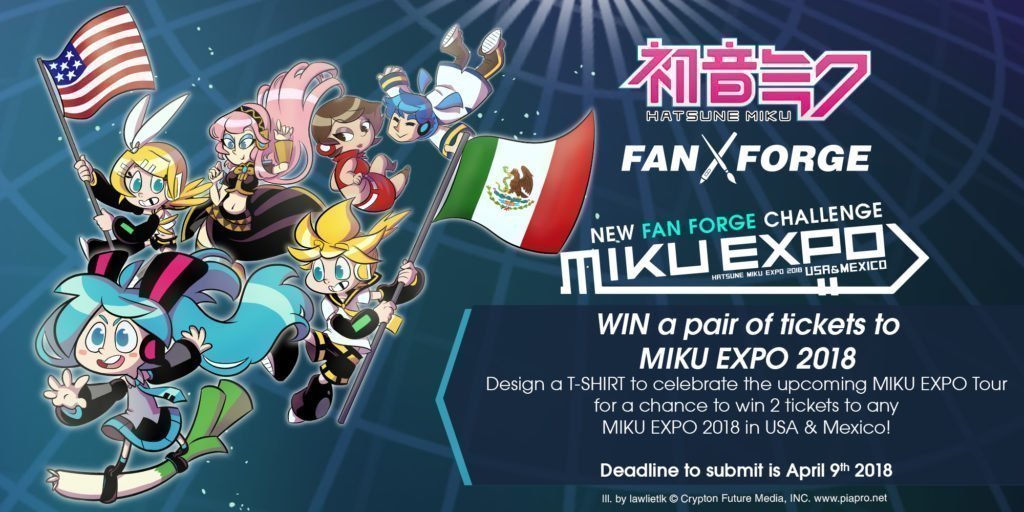 About the Collaboration
Through the newest Fan Forge, fans can submit their own original designs to be used for t-shirts. Designs can even feature any of the Crypton Future Media VOCALOIDs!
There's a template available for those who would like a little guidance. Be sure to use it if you're unsure of how to create an entry that follows the size guidelines.
The entry period closes on Monday, April 9th.
Guidelines
Design something original, creative, and inspired by any of the Piapro characters.
Must be 18 years of age or older to enter. Submissions are open internationally to all countries.
They will not accept "mash-ups" or "cross-overs."
Use only the characters from the Piapro family: Hatsune Miku, Kagamine Rin, Kagamine Len, Megurine Luka, KAITO, and MEIKO.
Don't submit similar versions of the same designs. This will only divide your votes.
Your own take on or own versions of costumes is encouraged.
Please do not submit anything overtly sexual.
Vote for Your Favorites!
Furthermore, fans can vote on their favorite designs. At the moment, it's not announced how many winners there will be. However, be sure to vote for your favorites to help them get a winning spot.
You can check out all of the entries here.
Links
Info: https://www.forfansbyfans.com/feature/hatsune-miku-fan-forge-info
Where to Submit: https://community.forfansbyfans.com/m/fan-forge/submission/Hatsune-Miku-Fan-Forge
Submitted Designs: http://community.welovefine.com/m/fan-forge/designs/Hatsune-Miku-Fan-Forge (Find designs sorted newest to oldest here)