At long last, fans can celebrate the release of IA English! Or, at least the announcement of her release and her availability to a select number of producers. The newest IA album, "IA/04 -STAR-," has an updated track list featuring multiple songs with IA English!
IA English
While not much is known about IA English at this time, she is confirmed to exist! Overseas creators featured in IA/04 -STAR- used her English voice bank according to the newest press release. In addition, there are a few short samples available on 1st Place's official Soundcloud! Stay tuned to VNN for up-to-date news on this exciting announcement!
About The Album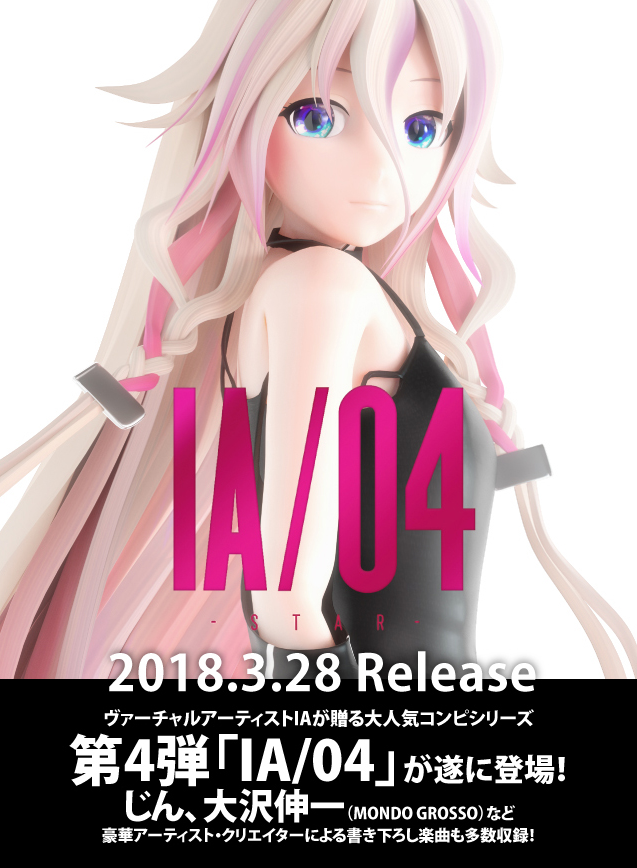 After more than three years, IA/04 -STAR-, the latest installment in the mega popular compilation album series featuring IA, is coming out on March 28th! Among the announced songs is "Euphoria," the theme song to the 30th International Olympiad in Infomatics (IOI) to be held from September 1st through the 8th at Tsukuba City in the Ibaraki Prefecture of Japan. IA herself was inaugurated as a committee member of the Japanese Olympiad in Infomatics, and will be the one singing the song!
The lyrics, music, and arrangement for "Euphoria" were all provided by Jin (じん), and the jacket illustration for the song's individual March 21st release was created by sidu (しづ), the artist and animator who handled the music videos for many songs in the Kagerou Project series. "Euphoria" is, in fact, the first collaborative work involving IA, Jin, and sidu in about four and a half years.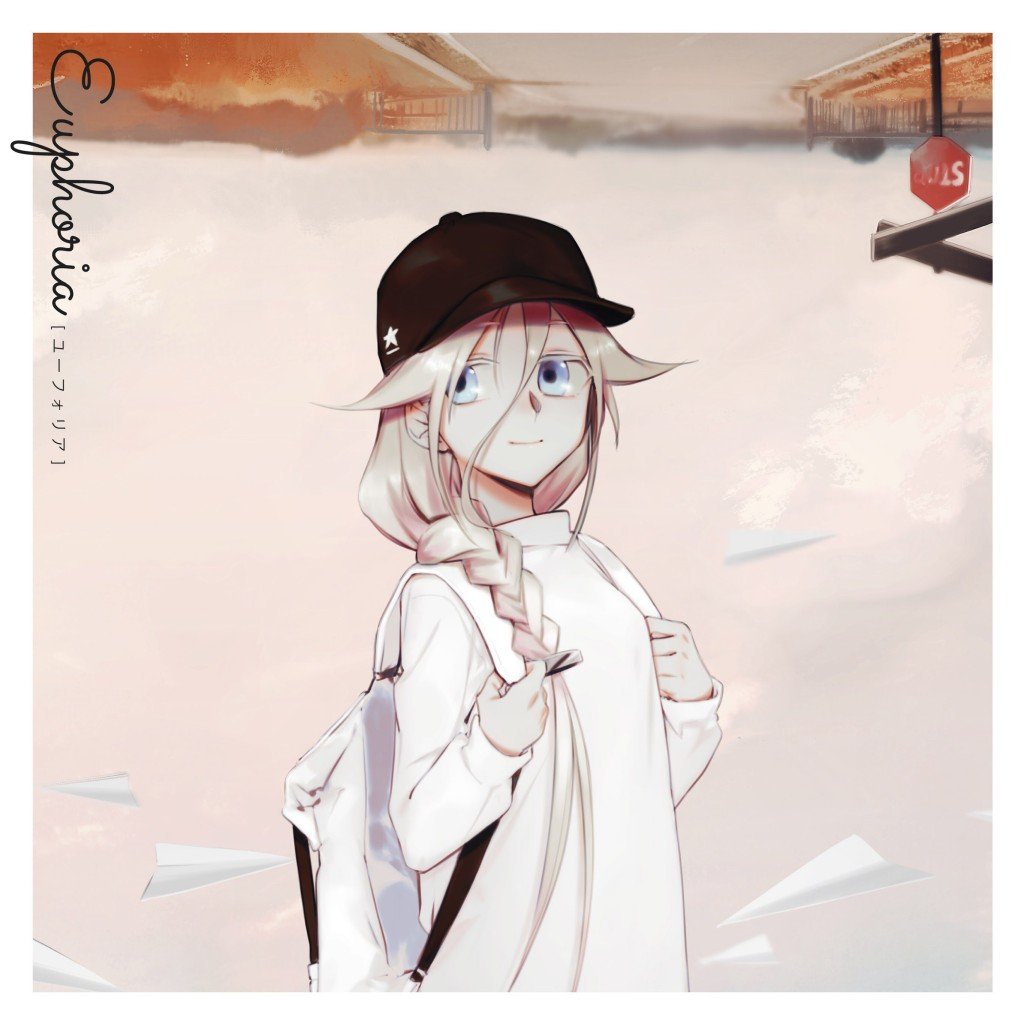 The official website describes IA/04 -STAR- as a compilation of songs written by musicians from all corners of the globe.

"In IA/04, an album 3 years in the making, we will be featuring musicians who have overcome international barriers in order to participate! With songs like "Euphoria," the 30th International Olympiad in Infomatics theme song from Jin, the ending theme created by Teddyloid for J-MELO, the NHK World program that has been aired in over 160 countries, and the theme song to the popular Korean online game, "Ragnarok Online," this album compiles numerous tie-up songs with many big-name companies. Overseas artists from countries like Australia and France also lend their music to the album. Finally, we've amassed quite the battalion of other talented musicians like Shinichi Osawa (MONDO GROSSO), KOHH, and Lia!" -Official Website Description
Tracklist
"STAY GOLD" by COZMIC AGE
"Conqueror" by Remy Sendra
"絶対領域 (Zettai Ryouiki)" by Koto Hamana, Mes, KAIDO, Sadaharu Yagi, Edgar Camey of New Monkey Studio, and Hayao Konishi (out of service)
"LIFE LOVE PEACE" by Shinichi Osawa (MONDO GROSSO)
"Invisible Lovers" (Extended Mix) by TeddyLoid, the ending theme to J-MELO
"Children Record (IA&ONE ver.)" by Jin, collaboration song for 18 Puzzle
"Wanna Be Free!!" by Hayao Konishi (out of service) and soundTeMP, the theme song to Ragnarok Online
"Euphoria" by Jin, the theme song to the 30th International Olympiad in Informatics
"Diamond Days" by Hayao Konishi (out of service) and ANANT-GARDE EYES
DVD Disc Content
◆MUSIC VIDEOS FOR:
– 働かずに食う (I Don't Work) IA Ver.
– Wanna Be Free!!
– Diamond Days
◆CHOREOGRAPHY VIDEO FOR:
– Reload
◆IA & ONE SPECIAL TALK PROGRAM "ARIA STATION (ARIA ON THE RADIO)"
Crossfade
While a full crossfade is unavailable, most of the tracks have samples on Soundcloud.
"Euphoria" is also available to listen to on Soundcloud.
Pre-Orders
1st Place and Lastrum Music Entertainment will be distributing IA/04 -STAR-, which will retail for ¥3,500 JPY (about $33 USD), plus tax. The album is already up for pre-order on various websites, some of which will reward buyers with bonus items.
Amazon
No bonus item.
Animate Online
Those who purchase on Animate Online will receive a free double-sided B5-sized clear file folder.
Pre-order on Animate Online here.
Neowing and CD Japan
Those who purchase on Neowing or CD Japan will receive a free 2L-sized picture.
Purchasing anywhere else will net buyers a free double-sided B3-sized poster. They will be announcing which stores will be carrying them soon (one known store is TSUTAYA Online, where you will have to pre-order to get the poster). All bonus items are available on a while-supplies-last basis.
Note that the above bonus offers also apply to purchases of the ONE/01 -BLOOM- album.
More Information
For more information on IA events and updates on the IA English announcement, stay tuned to VNN!
Sources