XingYunShi returns with two new watches based off of Hatsune Miku. They will be up for pre-order soon!
Time Styled After the Futuristic Diva
Meet the new additions to their Hatsune Miku Prelude Quartz Watch series! Two new six-needle watches named "Hatsune Miku Overture" and "Hatsune Miku Multiple Perform" are  the ones currently announced.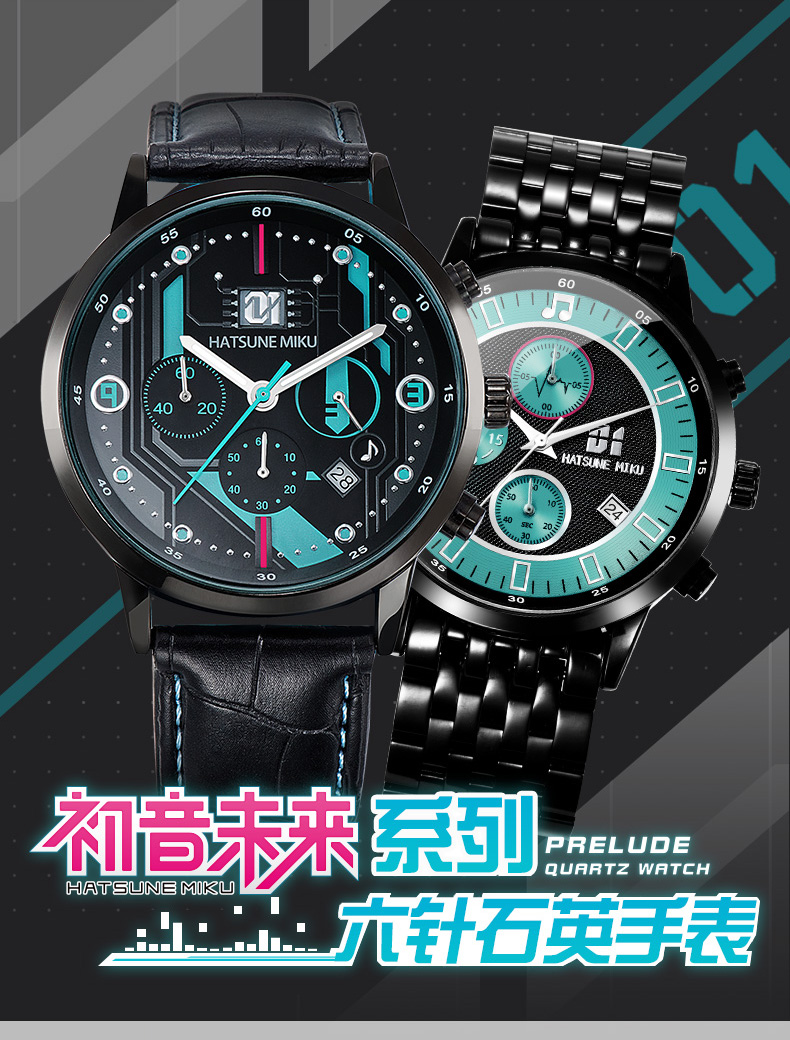 These watches allow you to check time and date, wrapped into Hatsune Miku design! Their mechanical appearance make them a perfect fit for any occasion and, let's be honest, they are quite fashionable, too!
The two items don't really differ much in size, but their design are quite different. They feature different band straps, as well as unique cases!
Hatsune Miku Overture Six-needle Quartz Watch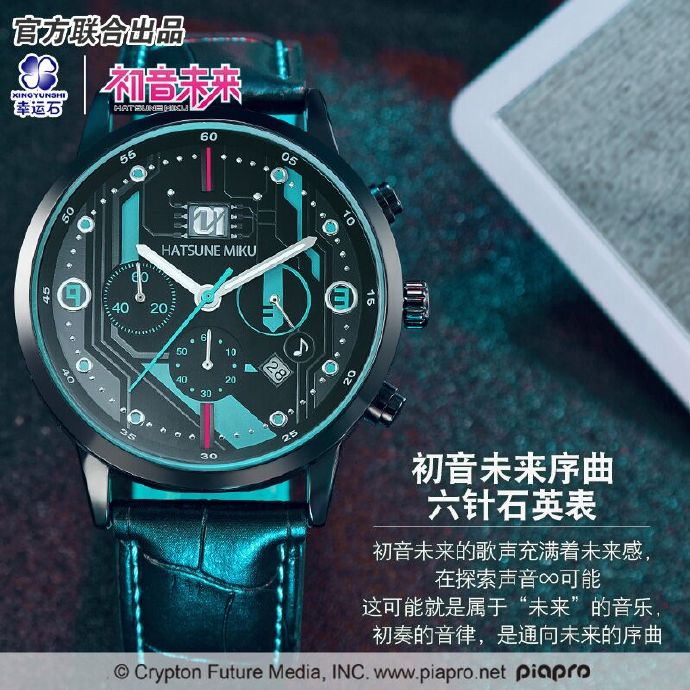 A mechanical watch with aquamarine hints inspires this design. The six-needle watch has a blue strap, a handsome black facing, and a blue stripe to help signify this is, indeed, our number one diva's new watch.
The seconds counter on this watch is divided into thirds, with numbers marking the 20, 40 and 60 second points. A handsome, streamlined design for a Miku-inspired watch, this accessory is priced at 278 RMB, marked down from its base price of 599 RMB! The sale is only for a limited time, so catch it while you can!
Hatsune Miku "Ensemble" Six-needle Quartz Watch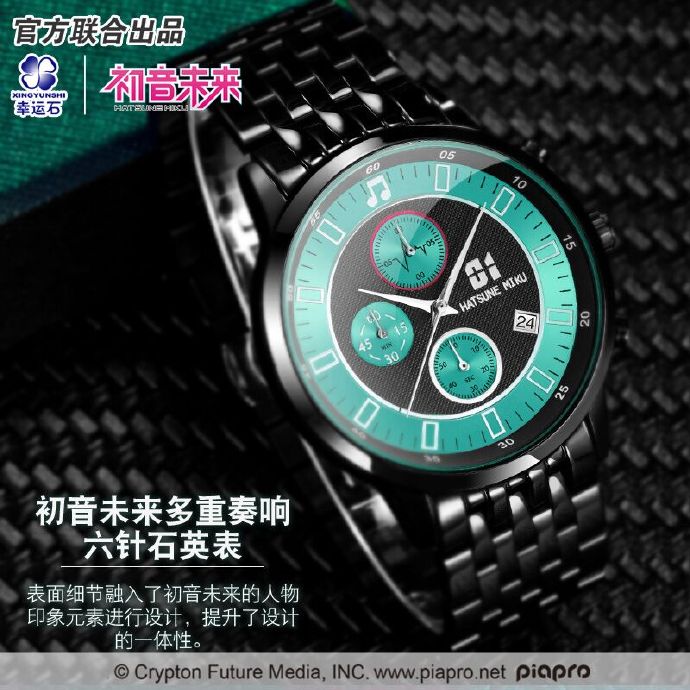 This watch comes with a metal link band, and a notably more blue interior in comparison to the Six-needle watch. Miku's name is displayed prominently in the interior, along with her 01 symbol on top.
Not only that, but the counter for seconds on the center-left is divided into quarters. The sleek design is more obviously based off of Miku's design, but it has a more industrial, distinctive look to it that makes it stand out from its Overture counterpart!
This watch is cheaper at 238 RMB, also marked down from its initial price of 499 RMB.
If you're interested in getting your hands on either of these watches, check them out on their Tmall page here!
Sources
Hatsune Miku can be found on Facebook (English and Japanese), Twitter (English and Japanese), Youtube and Weibo.
XingYunShi is located at their store on Tmall!