We are slowly getting used to XingYunShi introducing some new Hatsune Miku merchandise, and this time, it seems we are getting a smart thermos featuring our favorite diva!
Your Diva Preservers Your Drink!
Thanks to this amazing smart thermal mug you will be able to not only admire an elegant Hatsune Miku-themed design on your personal mug, but even check on the temperature of its liquid!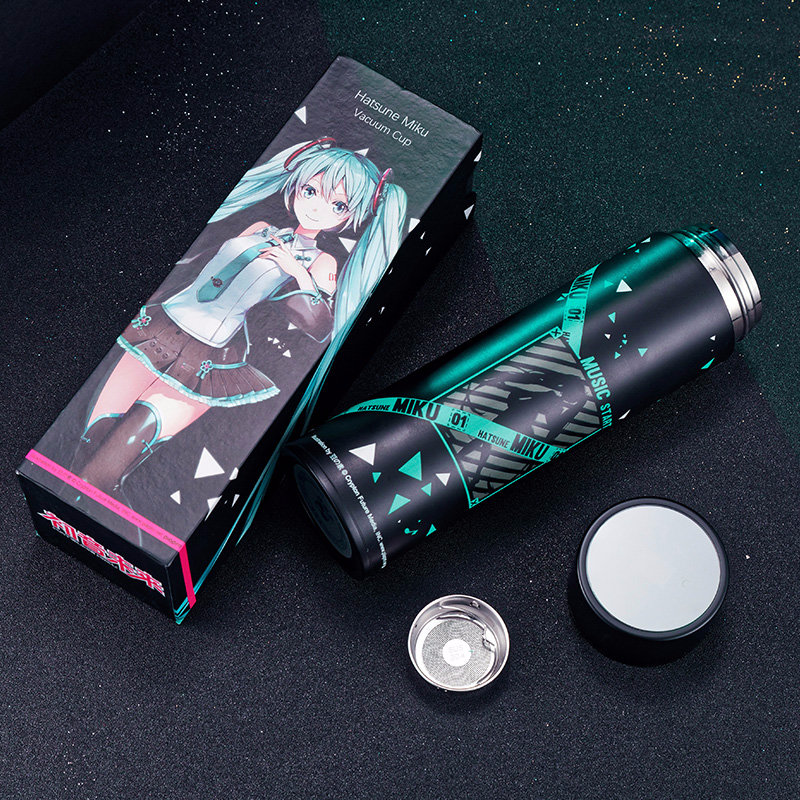 Charming from its very beautiful illustration, this thermos is a must if you were looking for a fancy one to use – and it also can continually store any liquid at a temperature between 10°C and 68°C!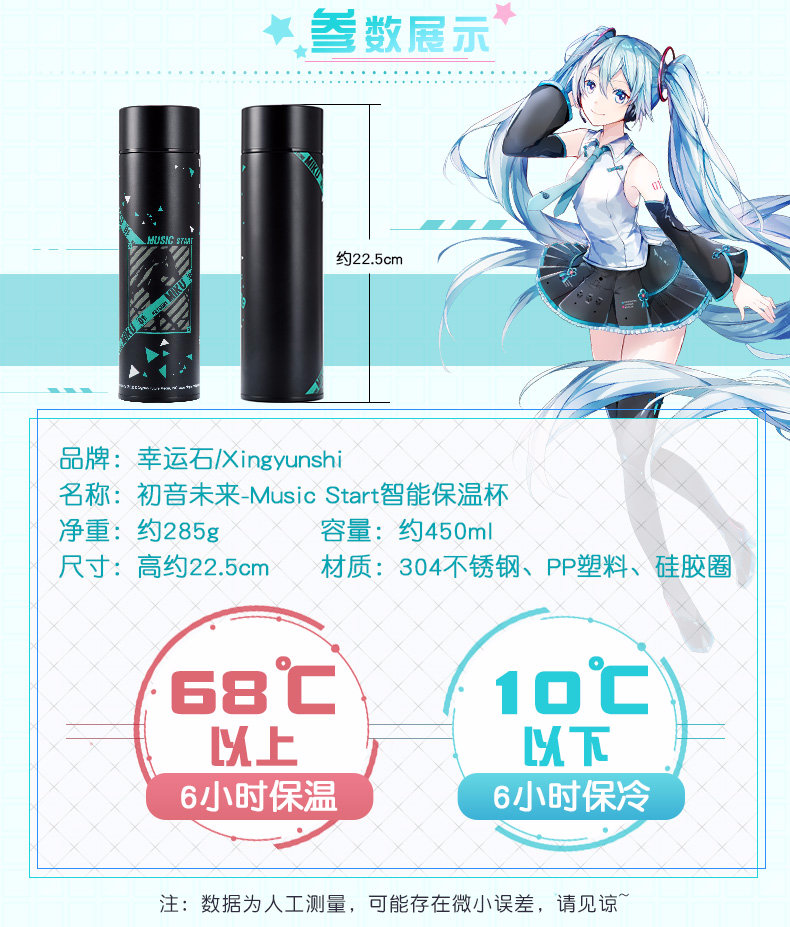 22.5cm of height for this mug makes the possibility of storing 450ml of liquid inside, preserving it for about 6 hours!
It is also very easy to clean of course, and such an amazing design will surely show off all your love for Miku!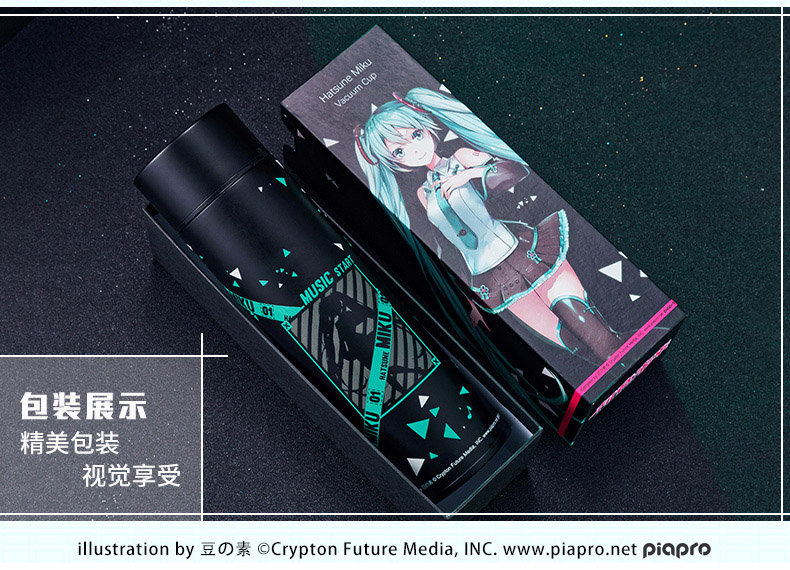 This item is available from XingYunShi's TMall shop for 149 RMB! You can find it here! Please be aware you might need some help to obtain this item outside China!
Source
While we wait for more merchandise to please our fans' needs, don't forget to follow us on VNN for more, amazing news!
Hatsune Miku is on Facebook (English and Japanese), Twitter (English and Japanese), Youtube, and Weibo.
XingYunShi's store is also on Weibo.
Article on Weibo used as a source.