Luo Tianyi's seventh birthday was jam-packed with all sorts of celebratory content, held at the Shanghai World Financial Center!
The Financial Center's 94th floor was transformed to celebrate Tianyi's birthday. The hall showcased all the appreciation Vsinger holds for their first idol!
Displays
Firstly, we have professional cosplayers dressed in different Tianyi outfits. In addition, the models were available for photographs throughout the evening.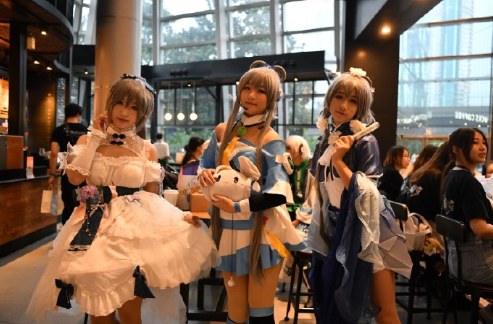 The original 2012 outfit even came with a lifesize Tiandian!
Moreover, around the hall were cutouts of Tianyi. Included were her V4 update, V4 Japanese and birthday celebration designs.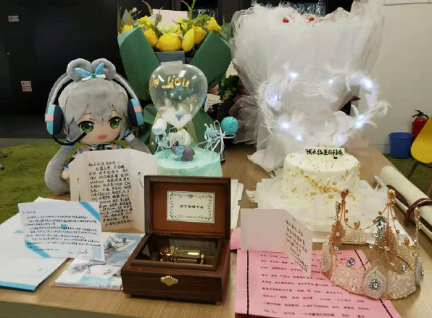 Coupled with the visuals was a fan's station showing gifts and congratulations to her. Along with the well wishes were a couple of cakes that had been commissioned, too!
Merchandise
It's only natural that Tianyi's birthday would feature all sorts of exclusive new merchandise!
For example, an acrylic stand, adorable new ACTOYS mini figure and all sorts of new apparel were shown. Not only that, but art prints and postcards were presented. All of it was based on the aquatic theme of her anniversary!
Furthermore, the showcase revealed a new line of Tianyi-themed boots and jewelry.
Interestingly, some of the metalwork included two loops with a gem set between them. The loop design is a crafty reference to her iconic hairstyle.
The apparel has been confirmed for purchase in the future.
New Songs
Finally, to wrap up the celebrations we have Tianyi's new songs and videos.
Among several new birthday originals and covers, PoKeR came back with the main theme song for her seventh birthday, "Starlight"!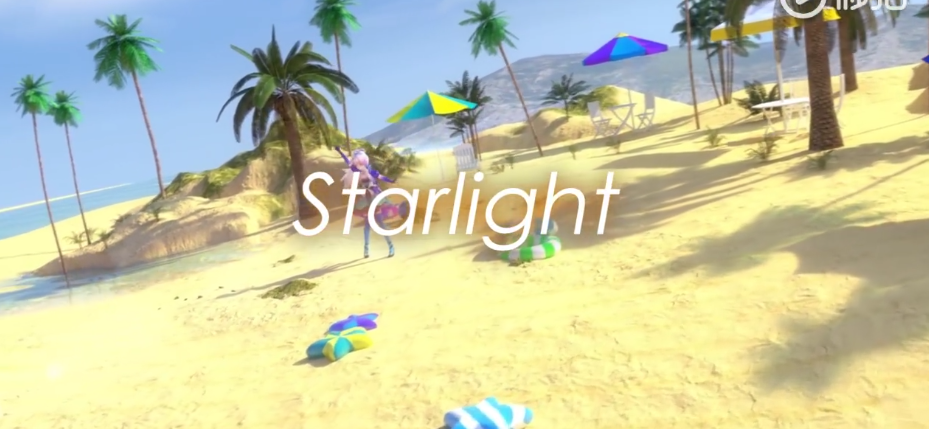 The full video is available on Bilibili.
Next, Vsinger released a promotional video for Tianyi's birthday using an instrumental version of "Starlight".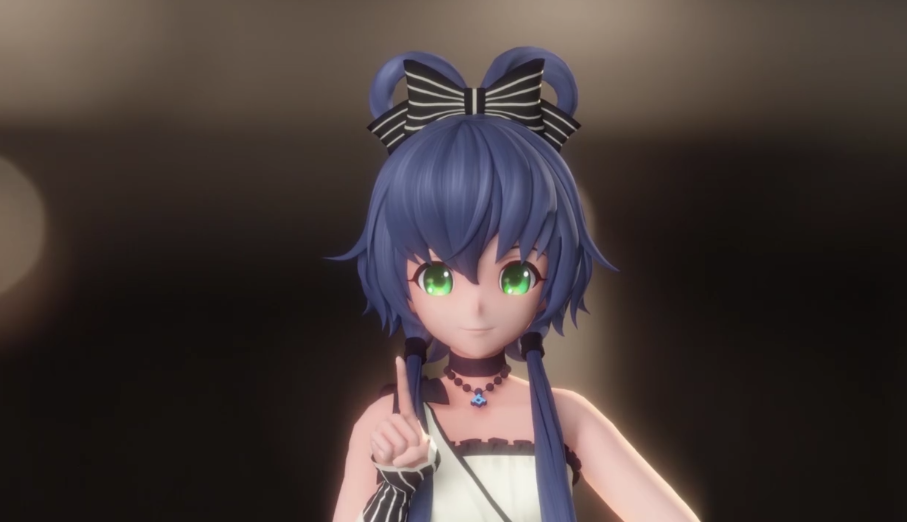 The short film can be viewed here!
In addition to being an adorable idea, the video features a miniature Tianyi's daily life with Mr. V!
Alongside the posts on Weibo, Bilibili also gave Tianyi a big promotion, featuring songs from the past four celebrations. The website highlighted "Starlight", and linked to other trending songs.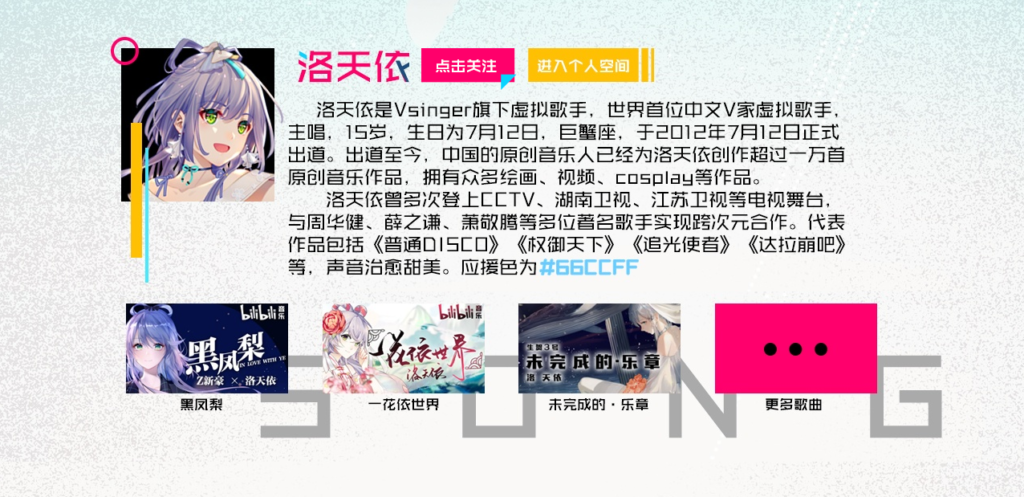 The 2019 birthday round-up is available on Bilibili's page.
Finally, a surprise birthday song was uploaded by 40meterP, who created the Japanese demo for Luo Tianyi's V4 Japanese bank!
40mP's new song, "If I Became a Cloud", is out now! Click the video to give it a listen.
Summary
All in all, the Shanghai World Financial Center venue was filled to the brim with all things Tianyi. Not only that, but new, exciting merchandise is on the way, paired with several new songs.
While there's no telling what other gifts we'll see from the Vsinger crew, the future is bright! Here's to several more years of China's virtual angel!
Sources
You can find Luo Tianyi on Facebook, Twitter and Weibo
Vsinger is also on Facebook, Weibo and Youtube
40mP can be found on Twitter, YouTube, Nico Nico Douga and his official website!