Hirakata Park, an amusement park in Hirakata, Osaka, is set to have a Crypton VOCALOID themed event running from July 11th to September 6 (they will be closed on July 14th and September 1st). This event will feature Cryptonloid themed food, drinks, activities, and features.

However, the main attraction for VOCALOID fans will be a new addition to the life sized figure collection. As we know, Crypton has 8 full scale figures of Miku. This time, Luka's getting in on the action.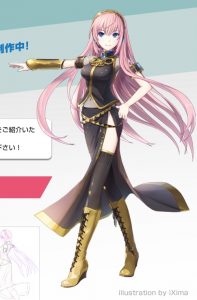 The first ever life sized Luka figure is based on an illustration by iXima and was revealed on July 11th at the park.
Hirataka Park's official site has an entire page dedicated to the newest addition to the full scale figure family. On that page, you can see photographs of its production.
Thanks to Twitter user @kno2502, we get a look at the amazing finished work. One of the scale Miku statues joins Luka in what appears to be a special area behind glass.
In addition to the full scale figures, there's a lot more to enjoy as well.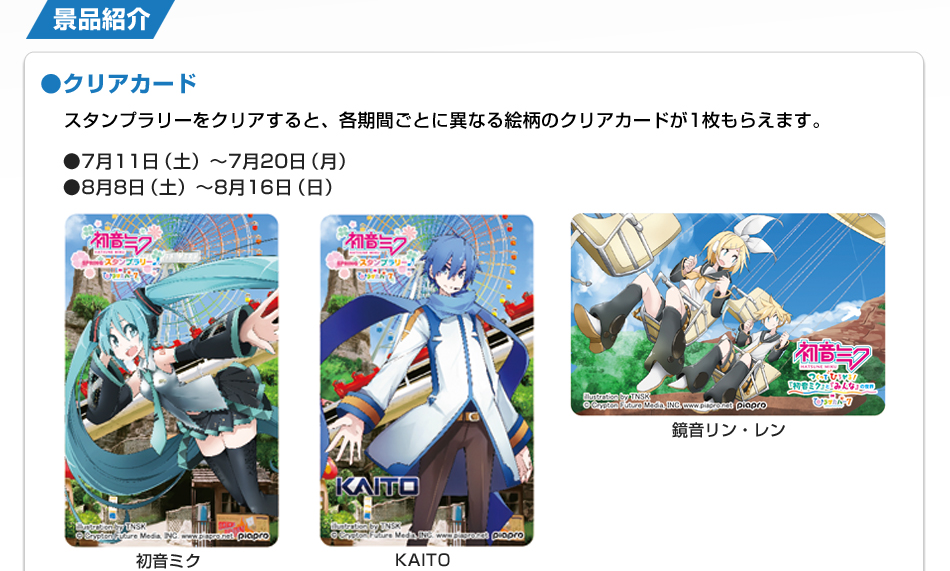 Fans will have the chance to earn a special limited edition clear card and a can badge by participating in a stamp rally. It appears that you can get original stamp sheets with designs being in rotation during the event.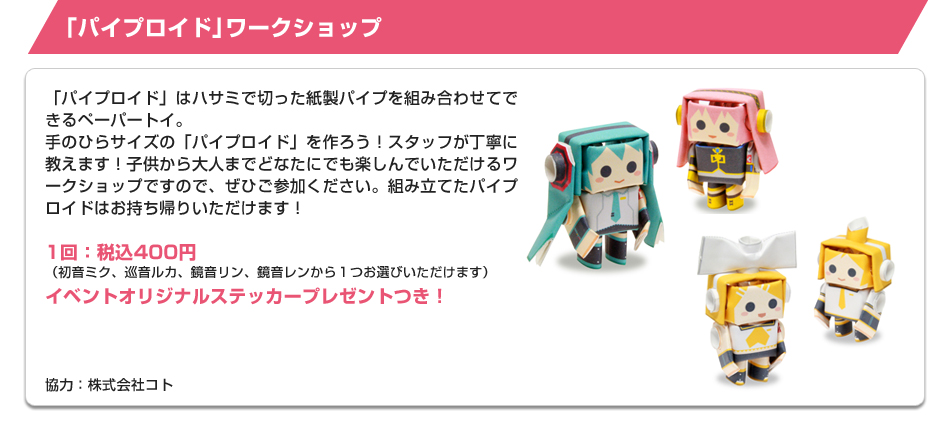 Another fun activity for adults and children alike is the "Pipeloid Workshop". You make palm sized Pipeloids from cutting paper pipes to make a paper toy. (Staff will demonstrate how it's done.) You can also get an original sticker from this event.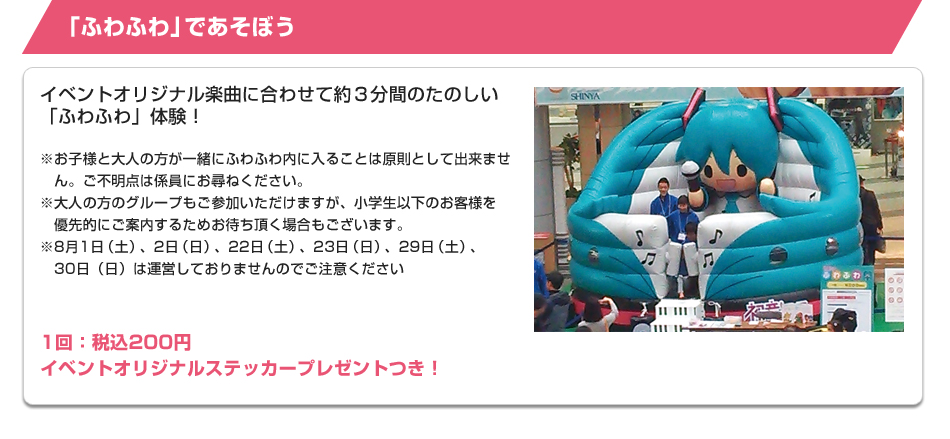 There is also a three-minute "Fuwa Fuwa" experience with original songs. Though we've seen this inflatable before, there still isn't much information on it. It's sure to be a blast, though!
For more information, you can check out piapro's blog entry or Hirakata Park's official website.