1st Place is holding an IA and ONE anniversary illustration contest. On January 27th, it will be IA's 7th anniversary as well as ONE's 4th anniversary.
Rules
・Tweet the illustration with the hashtag 「#IA_ONE_Anniversary2019」!
・The selected participants will receive a DM, so make sure to follow our account
@1st_PLACE0302
■Deadline
Jan 24th, 2019
■Notes
・Our staff will select the illustrations
・The criteria of selection will be the quality of the illustration as well as its suitability with the topic (anniversary)
・The number of selected illustrations is not defined
■Special present
・ IA and ONE themselves will introduce the selected works during the Anniversary live streaming on January 27th!
・The selected works will be part of IA and ONE fan art book! The winners will be notified with details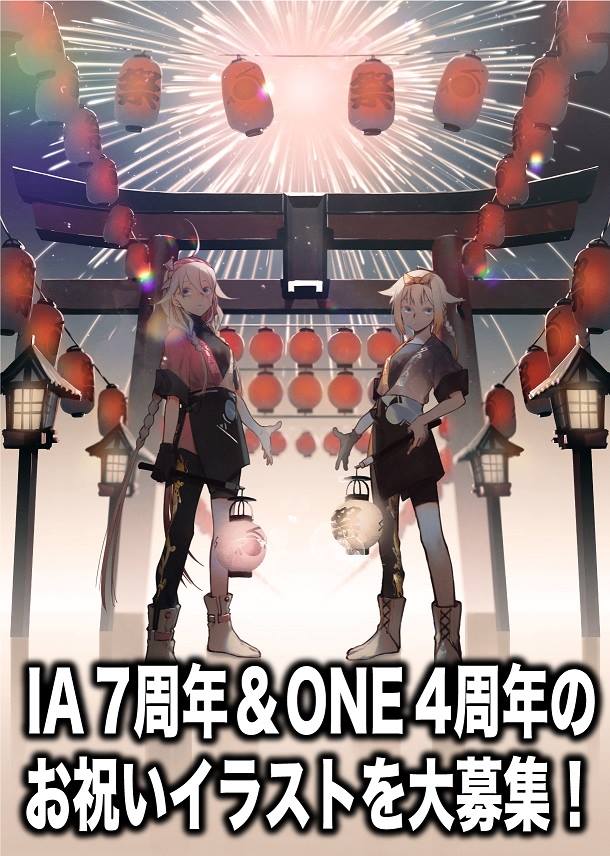 A new ARIA STATION has also been uploaded on YouTube, check it out!